MSC Cruises' new U.S. flagship MSC Seascape is set to launch next month, and the line says that it will "delivery a truly global experience featuring unmatched, internationally-inspired culinary offerings."
The vessel will feature five specialty restaurants, a 1,169-seat buffet, dedicated dining venues for Aurea and Yacht Club guests, and main dining rooms. It will also offer 20 bars for guests to choose from, both indoors and outdoors.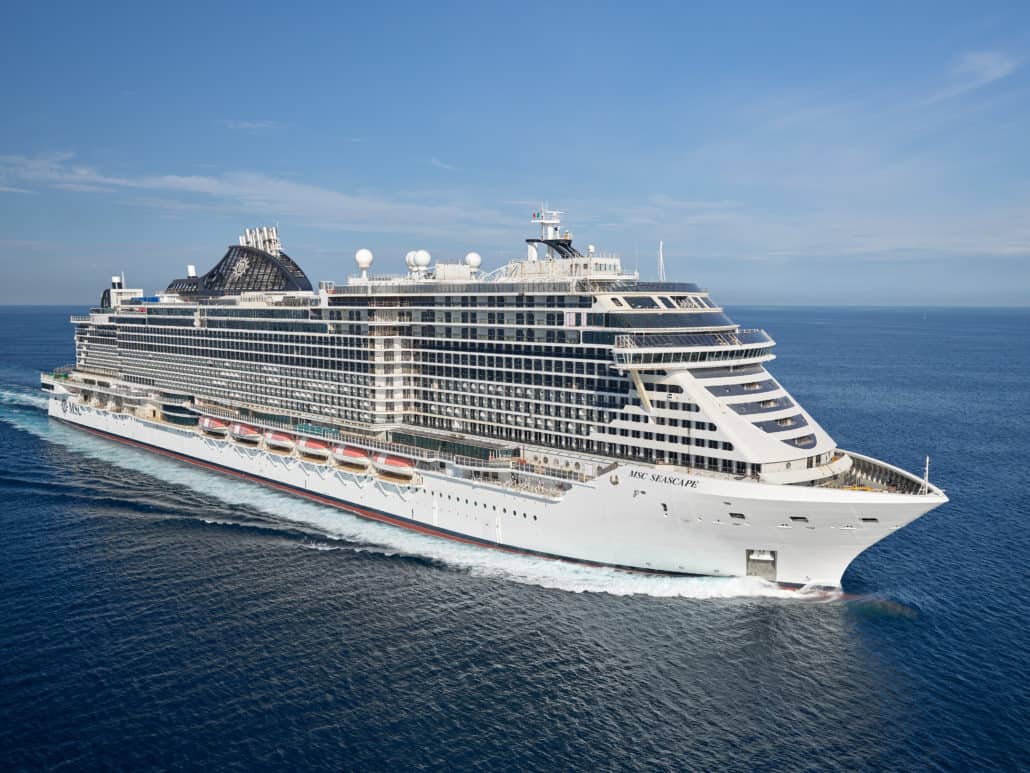 "We take pride in the delicious cuisine that we offer on board our cruises, and MSC Seascape will be a prime example of our focus on satisfying our guests' tastes," said Giovanni Guido, MSC's Corporate Food and Beverage Director for the USA and Caribbean. "There will be something to please every palate on this new ship… after a day of activities at sea or exploring the amazing destinations that we visit, guests will find a wealth of options to fuel up during their cruise."
Here are details on some of the dining options that will be found on MSC Seascape.
Butcher's Cut Steakhouse
Butcher's Cut is MSC's signature American-style steakhouse, and on Seascape it will feature an al fresco dining area. Guests will be able to enjoy the views and fresh air on the waterfront boardwalk while enjoying a meal of steaks and wines. The venue serves select Linz Heritage Angus beef, aged to perfection with the highest quality and custom cut by master butchers. The menu is inspired by the great plains, and is accompanied by New World wines and modern cocktails.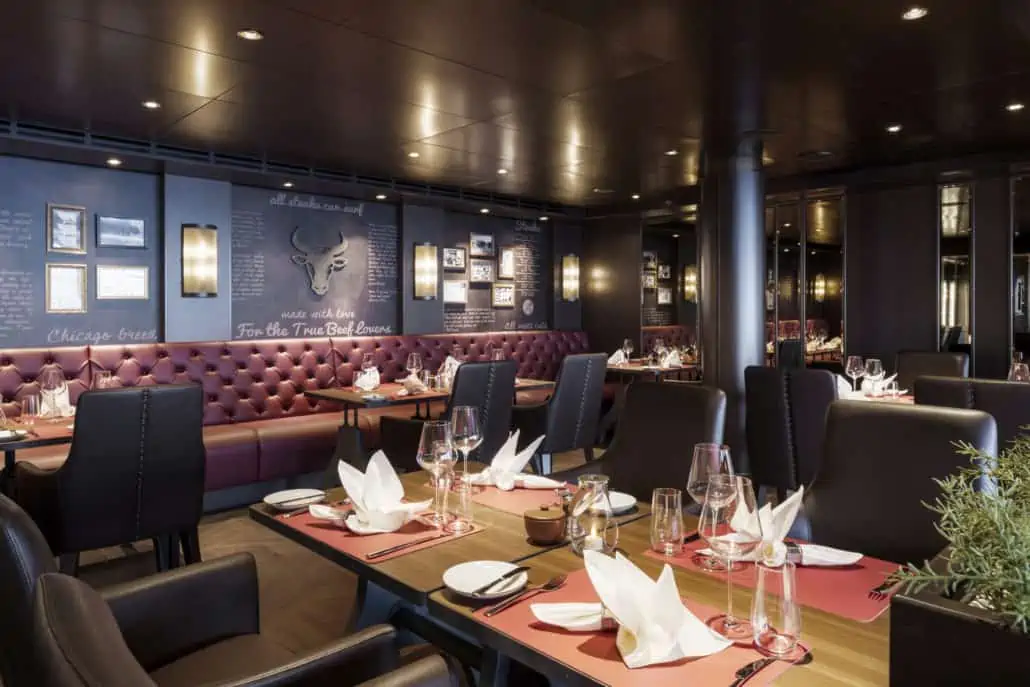 HOLA! Tacos & Cantina
Offering a selection of Mexican-inspired dishes with a twist, this unique restaurant is open for lunch and dinner. Guests can enjoy a large selection of tacos, authentic tamales, and a guacamole station.
Desserts will include a nostalgic treat — chocolate-dipped ice cream tacos. The venue also serves signature frozen margaritas, fresh juices, horchata, and a large selection of homemade salsas and hot sauces.
Kaito Sushi Bar
This lively sushi bar is the ultimate spot for an interactive dinner thanks to a conveyor belt that constantly moves fresh sushi in front of guests, allowing them to choose their favorite dishes as the options pass by.
MORE: Royal Caribbean Opens Brand-New Cruise Terminal in Galveston
Kaito Teppanyaki
Serving up delicious Japanese dishes, Kaito Teppanyaki has eight Teppanyaki grills and 64 seats for diners to watch their meal come to life. Expert chefs cook with flair, creating a feast for the senses. This community-style restaurant is a fun dinner option for the whole family.
Ocean Cay Restaurant
Ocean Cay Restaurant, named after MSC's private Bahamian island Ocean Cay MSC Marine Reserve, features a menu of fine fish dishes and other seafood recipes, complemented by a curated wine list. From oysters to crab cakes and everything in between, the menu is a must-try for every seafood lover sailing on Seascape.
Drinks and Dessert
After dinner, guests with a sweet tooth can enjoy Venchi 1878 for some gelato, along with a chocolate and coffee bar. From sweet bites to chocolate martinis, Venchi 1878 offers delicious, rich flavors that will tempt chocolate fans every time they walk by the venue.
Another venue, The Wine Cave, allows guests to explore the ship's wine cellar and enjoy a tasting paired with a cheese selection. The Sports Bar offers craft beers, a fully-stocked bar, classic game snacks, and individual TV booths.
The rooftop Sky Bar cocktail lounge offers live music and beautiful ocean views, while the Champagne Bar features a variety of champagne, prosecco, and other bubbly sips from around the world alongside caviar, chilled seafood, and more.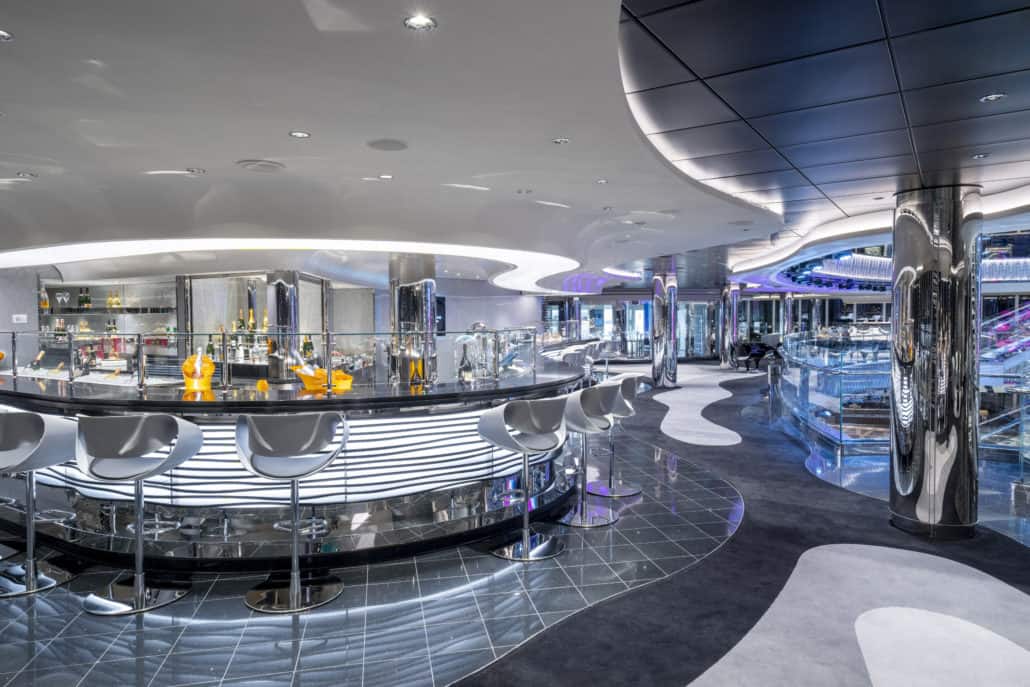 MSC Seascape is part of MSC's Seaside EVO class, which also includes MSC Seashore. The EVO class is an evolution of the Seaside class, which includes MSC Seaside and MSC Seaview. Starting in December, MSC Seascape will operate a year-round schedule of voyages to the Caribbean from Miami.
READ NEXT: Viking Takes Delivery of New Ocean Ship, First to Test Hydrogen Power For On Board Operations