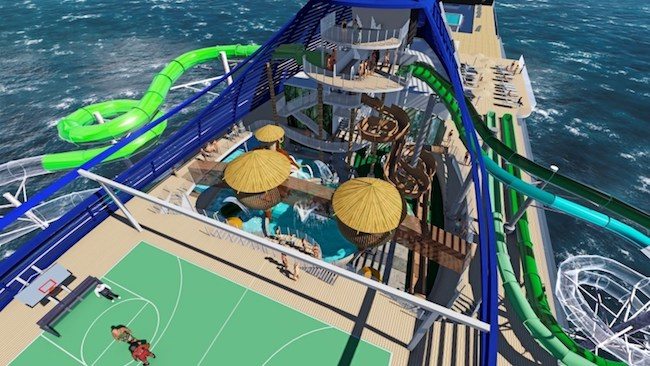 MSC Cruises has announced more details on their upcoming flagship MSC Seaside, particularly on the entertainment that will be offered onboard.
BeerProv Comedy
For the first time on the MSC Cruises fleet, guests will be able to enjoy improvised comedy (improv) at sea aboard MSC Seaside. The well-known North American troupe BeerProv will perform six nights a week in the Metropolitan Theatre, offering guests a unique performance every time. The shows will be 45 minutes long and feature four comedians, as well as a high level of audience participation.
Broadway-Style Shows
MSC has been recognized multiple times for their top-notch productions, and the line is pulling out all of the stops for MSC Seaside. They have worked to develop seven original Broadway-style theater shows for the 934-seat main theater. They will include My Life in Music featuring the most famous movie soundtracks performed live onstage, as well as something for vintage musical fans: The Dream. Another eye-catching show with amazing illusions will be The Wizard, and Peter Punk provides a fresh take on the famous tale of Peter Pan.
Six original concerts from opera, to Latin, to piano solos will also be performed in the Metropolitan Theatre, with the help of the onboard pianist, violinist, soprano, and tenor for fans of live music.
Flexible Show Seatings
Also for the first time in MSC Cruises' history, guests aboard Seaside will be able to choose from up to four sittings of a Broadway-style show each evening, beginning at 6 pm and running until late into the night. This means that no matter your dining or activity schedule, chances are everyone will be able to catch a show. The performances will feature 14 variety artists, 15 dancers, and five singers offering an assortment of performances.
Activities for Kids on MSC Seaside
MSC Seaside features not one, but two special LEGO themed rooms where kids are let loose to build whatever their heart desires with the famous bricks. The Mini Club – LEGO Sailor room is for ages 3 – 6 and is themed to mirror the ship's Caribbean environment, with sailors made entirely out of LEGOs. The Junior Club – LEGO Pirates is for kids 7 – 11 and is filled with the latest LEGO toys, video games, and kits, this time with pirates made out of the little blocks.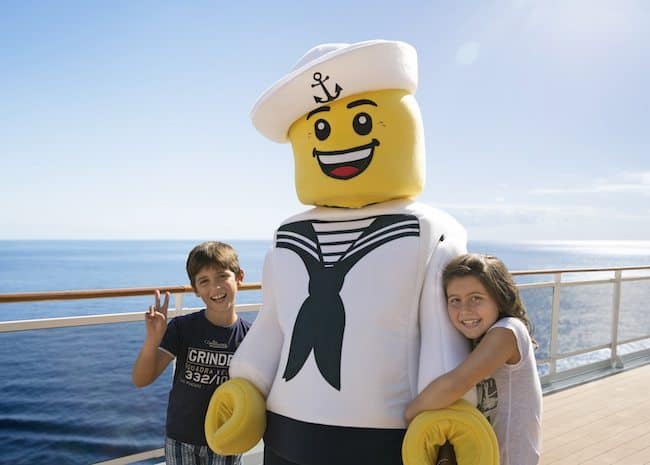 Parents can utilize the late-night babysitting group for kids 3 – 11, where they can leave kids from 11 pm – 2 am to enjoy some time on the ship to themselves. During port days, parents can also drop off their kids for free from 9 am to 11 pm for a full day. Each kids' club has the latest equipment, including 3D printing, virtual reality gaming, and 3D product scanning.
For some fun with the whole family, the Metropolitan Theatre will host screenings of popular family-friendly movies up to twice per cruise. Also on each port day, parents can join in on the fun at the kid's clubs. Another offering includes an interactive game show where kids and teens can test their music, pop culture, and sports knowledge in a speedy team game held in the disco.
Interactive Entertainment
A thrilling entertainment area aboard MSC Seaside offers high-tech thrills, including an F1 racing simulator, XD cinema, two full-sized bowling lanes, and a number of arcade games. Two of the longest zip lines at sea will also take guests on a high-speed thrill ride that ends at the back of the ship.
For more details on MSC Seaside, click here.
SaveSave