MSC Cruises announced on Monday a new long-term partnership with the Quebec-based world leader in entertainment, Cirque du Soleil.  In a first at sea, brand new Cirque du Soleil shows will be created specially for MSC guests aboard their next-generation Meraviglia ships in a multi-million dollar entertainment and dining venue, designed in the collaboration between MSC and Cirque du Soleil.
Cirque du Soleil and MSC Cruises together have designed a custom-made, latest-technology dining and entertainment venue, which will be the first of its kind at sea.  It will be exclusively on their new Meraviglia class ships.  Guests will be able to enjoy Cirque du Soleil shows six nights a week, two performances a night in this new venue, where they will also experience a MSC culinary experience.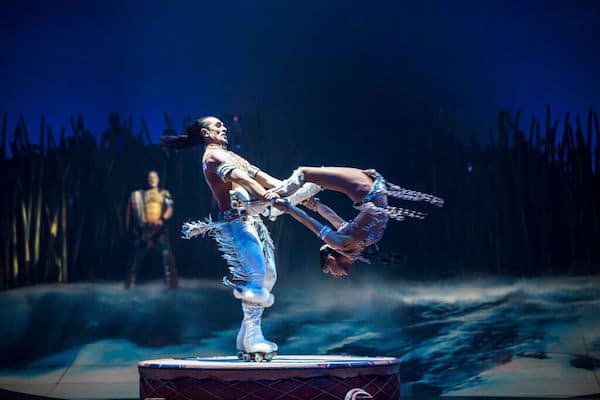 The custom aft lounge is a $21 million investment and will be best suited for both the Cirque performers as well as the guests.  It will be over 10,000 square feet and seat 450 as well as 200 seats in the dining area.  Cirque du Soleil's world-class artists will deliver two shows each night created exclusively for MSC Cruises.
This massive and exclusive venue will only be available aboard MSC's four upcoming Meraviglia project ships, the first of which, MSC Meraviglia, will sail its inaugural season in the Mediterranean starting June 2017.  The 167,600 ton ship will hold 4,500 guests, and will sail to three major ports; Genoa, Marseille, and Barcelona.
Cruises for Meraviglia's inaugural season are on sale here. For more information on MSC's partnership with Cirque du Soleil, click here.