First things first: Know going in that this ain't your grandma's cruise. When Carnival announced their plans to explore the realm of "social impact travel," many didn't know what that meant, let alone what to expect… and that includes me. "Why," I wondered, "would someone pay nearly double the price of your typical Caribbean cruise… only to have one of the 'highlights' be working?" Of course, part of the answer has to do with the fact that fathom gives cruisers the opportunity to do some good. But as it turns out, there's far more to the experience than I could have imagined. Is a fathom voyage right for you? Well, here's 5 things to consider before making that decision…
1. A Fathom cruise is not for everyone.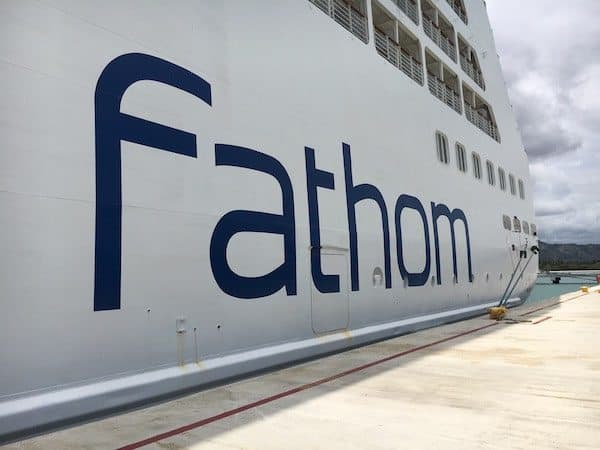 If you're looking to spend a week drinking, gambling, and lounging by the pool, the Adonia is probably not the right ship for you. "Maybe you've been on a cruise before," Fathom's site explains. "But we can almost guarantee, you've never been on one quite like this." While there are most of the modern conveniences you'd expect to find — although no casino, so you'll save some money there!— these voyages are living proof that sometimes, it's the destination, not the journey.
2. Doing good feels great.
Here's something you probably don't think much about when it comes to planning your cruise: deforestation. Yet in the Dominican Republic, this is a problem which has caused everything from flooding to mudslides. So, to suddenly step off a bus and be involved in planting trees to help combat the problem was a feeling that's hard to describe. My attitude immediately changed. We're all part of the world's problems, but for a while, I was part of the solution. During fathom's first year, they're expecting to plant approximately 20,000 trees which will help reduce the number of natural water-based disasters in the Dominican Republic. It's hard not to feel great about helping save the planet.
3. Amber Cove serves as your base.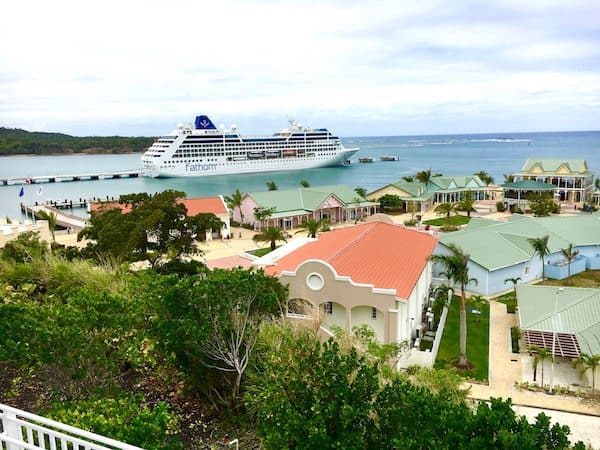 For four days — Tuesday through Friday — the ship remains docked in Amber Cove. So when you're not off doing good things, you can spend some time rewarding yourself with time spent lounging by the pool, chilling in a cabana, or soaring through the air on a zipline. Plus, there's wifi access, so you'll be able to keep up with things back home and encourage others to follow your example by giving impact travel a try.
4. It's a learning experience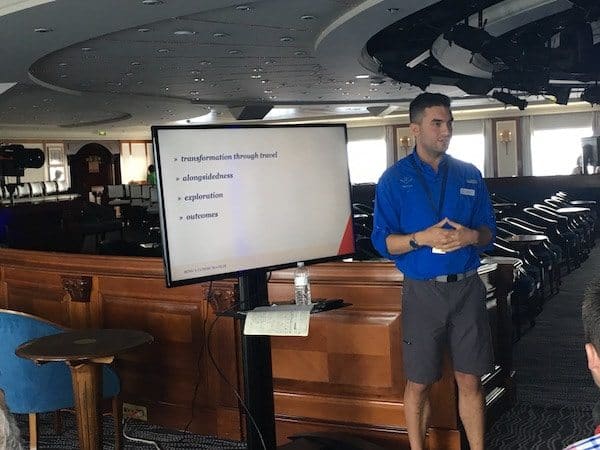 After setting sail from Miami, you'll have an opportunity to learn more about the environment you're heading into and the various ways in which you will be able to help. The better prepared you are, the more of an impact you'll be able to make in the long run. With that in mind, you can spend your sea days learning a little Spanish, attending workshops designed to help put your skills to use in the best way possible, and even getting to know yourself a little better through programs designed to enrich not only your experience, but your life.
5) You can do as much or as little as you see fit.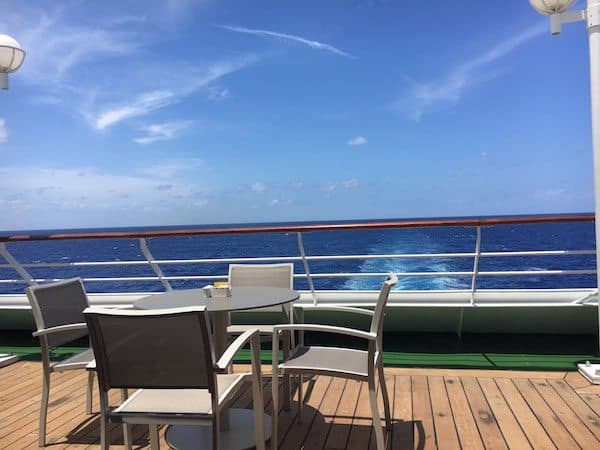 In the days leading up to your fathom experience, you'll be able to learn more about the impact activities available during your particular voyage. And while fathom guests are encouraged to take part and participate, it is an entirely voluntary situation on Dominican Republic sailings. It's also a great opportunity for a family to take an incredibly unique vacation unlike they've ever experienced before (although all members of the traveling party must be at least 8 years old at the time of departure).
Final Thoughts
Despite having done all sorts of cruises over the years, I'll admit that this one had me nervous. Reading about activities ranging from recycling programs and building water filtration systems to teaching others how to speak English, a language some would say I mangle on a pretty regular basis, was intimidating. But something funny happened along the way: I wound up not only feeling good about helping to improve the lives of others, but having a great time along the way. There's something empowering about realizing that there are more important things in life than winning the proverbial rat race. And while impact travel in general — and fathom in particular — may not be right for everyone, it is definitely something worth considering if you're the type of person who is looking for a way to give a little something back to the world.