Carnival Cruise Line has announced that for the first time, a female cruise director and entertainment director duo will bring out a new ship – Carnival Panorama. 
British-born Emma Nixon will serve as cruise director, and Canadian native Brittany Boyd as entertainment director when the ship sets sail next year from Long Beach, California.
The dynamic duo will lead all of the ship's entertainment and activities, including deck parties; Hasbro, The Game Show; Lip Sync Battle; Punchliner Comedy Club performances; and new Playlist Productions shows created just for the new vessel.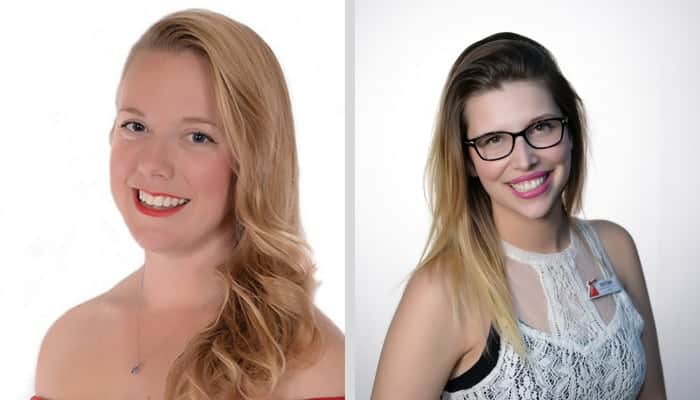 Emma Nixon
Nixon is a six-year Carnival veteran who joined as a member of the Fun Squad and quickly moved up the ranks within the entertainment department before eventually being named Carnival Spirit's cruise director in 2015. Known for her infections laugh and positive nature, Emma's role as cruise director is to create a fun environment onboard and make sure guests go home with plenty of good memories.
Brittany Boyd
Boyd joined Carnival in 2011 as a Fun Squad Host, and was named entertainment director in 2014. As Panorama's entertainment director, she will oversee the ship's entertainment offerings, organizing and scheduling hundreds of activities and entertainment choices that will be available during the vessel's week-long cruises.
"Emma and Brittany are both high-energy and engaging women who will do an absolutely fantastic job overseeing all of the exciting entertainment choices that will be featured aboard the spectacular Carnival Panorama," said Sarah Reno, vice president of entertainment for Carnival Cruise Line.  "Fun and laughter are part of our DNA and these two incredible women are the ideal candidates to lead our amazing entertainment team on board."
The women will join the nearly 1,400 team members who will travel to Italy to prepare the ship for its December 11, 2019 maiden voyage from the renovated Long Beach Cruise Terminal, home to three year-round Carnival ships.
Panorama is the third ship in the line's Vista-class, and will offer both indoor and outdoor dining experiences, the popular SkyRide attraction, a massive water park, ropes course, Family Harbor cabins, Havana cabins and themed bar and pool, and the Cloud 9 Spa.
Following its inaugural three-day voyage on December 11, 2019, the ship will launch year-round seven-day cruises departing every Saturday to destinations along the Mexican Riviera. Sailings are currently open for reservations.