Cruisers from Miami will have a new luxury option this fall, as the private yacht-style Seabourn Ovation will arrive on U.S. shores for the first time in November. 
PortMiami will be the ship's home through April 2022, as it operates a series of itineraries in the Caribbean Sea, through the Panama Canal, and around Central America.
Launched in 2018, the 41,865 gross ton Ovation carries up to 600 passengers and a crew complement of 420. That's one of the highest crew-to-guest ratios in the industry, enabling Seabourn to offer pampered, personalized service in what has often been described as a laid-back, country club-style ambiance.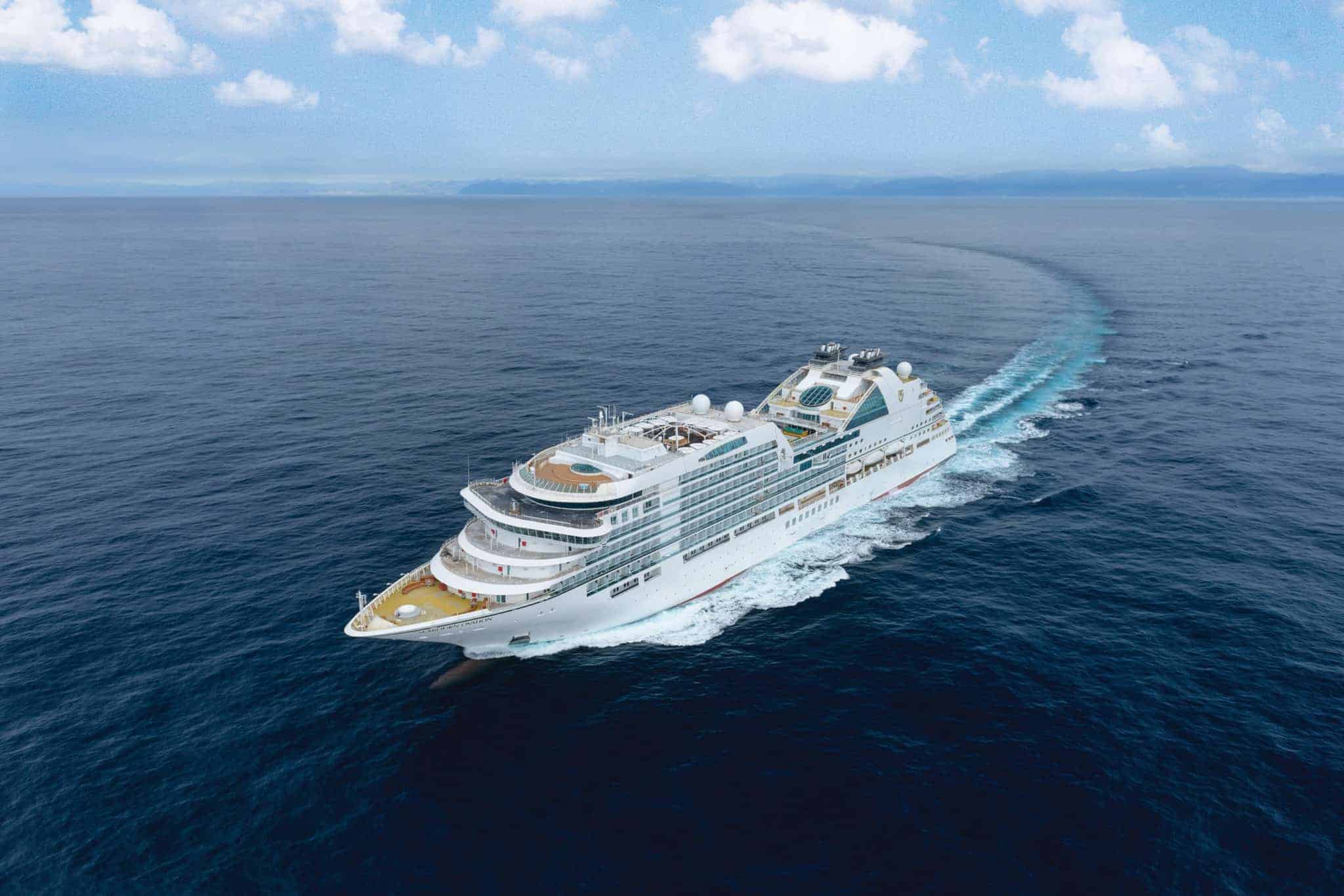 The Ovation recently became the first of Seabourn's five-ship fleet to sail with passengers since last March, when it departed on a voyage from Piraeus, Greece. It will call that port near Athens home for the next few months, offering seven-day Gems of the Greek Isles cruises.
Beginning November 18, the Ovation will begin its first-ever Caribbean program with three 11-day itineraries roundtrip from Miami. The vessel will call at ports including San Juan, Guadeloupe, Jost Van Dyke, St. Kitts, and Antigua.
From December through March, the ship will offer Panama Canal and Central America sailings, starting with a 21-day Panama Canal trip from Miami to Los Angeles departing December 21, followed by a 19-day cruise back to Miami. Both those journeys will feature full transits of the Panama Canal. The Ovation will then return to Europe with a 13-day crossing from Miami to Lisbon on March 27, 2022.
Podcast: Aboard The First Carnival Cruise Ship Sailing from Florida
Health protocols for the Miami sailings have not yet been announced, but summer 2021 voyages on Seabourn Ovation and sister ship Seabourn Odyssey are restricted to travelers fully vaccinated for COVID-19. Seabourn says it intends for all crew members on these voyages to be vaccinated as well. 
Requirements for other itineraries in 2021 and beyond will be finalized closer to the sailing date in coordination with destinations.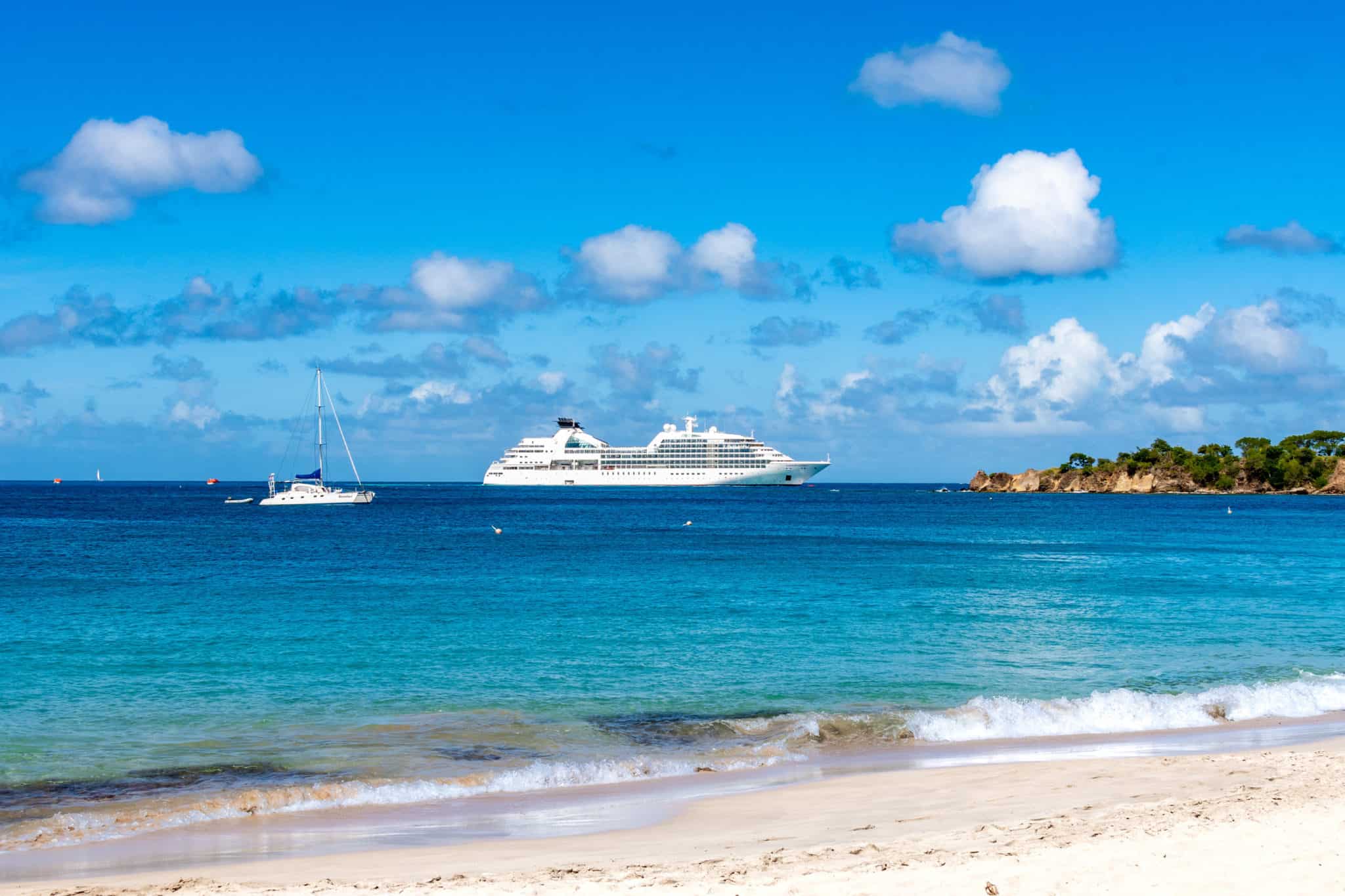 Dining, Drinking, & Tips Are All Included In The Cruise Fare
For those not familiar with the product of Seabourn, Carnival Corporation's "ultra-luxury" brand, the fare includes all meals with no supplements at any restaurants. Most alcoholic beverages are included, including specialty coffees, and gratuities are also included. Unlimited champagne and caviar is one of the line's signature amenities.
On Ovation, 300 veranda suites feature indoor space of between 246 and 302 square feet plus a veranda of between 68 and 83 square feet. Guests can choose between a queen-size bed or two twins, and there's a living area, walk-in closet, dining table for two, makeup vanity, and spacious marble bathroom with a separate tub and shower.
Luxury experiences offered during Ovation's Caribbean run will include: "Caviar in the Surf," where uniformed crew wade into the sea to offer iced Champagne and caviar served from a surfboard bar; and "Marina Day," when guests can enjoy complimentary water sports from a beach or the ship's retractable marina platform.
READ NEXT: Should Kids Take a Luxury Cruise?