We all have that friend who says, "I don't get it… why do you like cruising so much?" Now, rather than list the litany of reasons you love setting sail, you can simply say, "It's good for me." And when they give you side-eye, you can hand them a printout of this article and say, "See! It's not just me saying so… science agrees!" Because a study from the University Of China found a definitive link between cruising and well-being in both the short and long term.
What The Study Found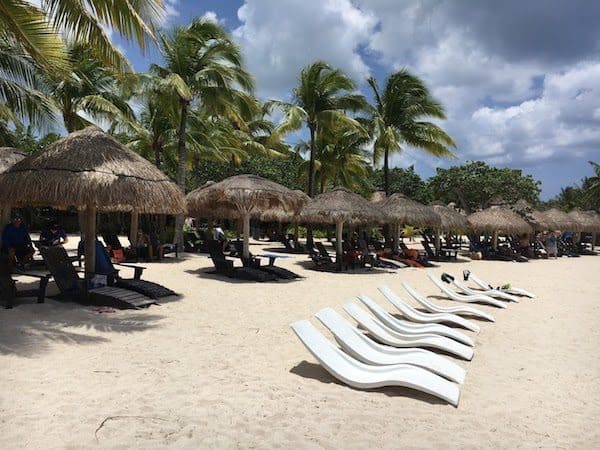 As part of the study, the scientists questioned 317 people as they were returning from a cruise, and another 295 who'd been on a similar voyage six months earlier. According to a report in the Daily Mail, "the questions were specifically designed to test the participant's own perceptions of well -being, such as life satisfaction and emotional state of mind."
While the very experience of cruising and socially interacting while doing so contributed to the short-term well-being of the participants, the longer-term effects seemed to come from experiences such as shore excursions in general, and particularly those which offered an opportunity to learn  something new or see things in a way never before seen. "The results indicated that cruise holidays offer more value than simply short-term [pleasurable] experiences," the report read, "but can contribute to broader aspects of life satisfaction and positive functioning in a long-term fashion."
It went on to suggest that "travel… affirms self-worth and pride, facilitates self-growth and self-motivation, and searches for inspiration and creation." While the study was conducted on cruisers within the Chinese market, it's conclusions have much further-reaching implications, including to how cruise lines market their product. "Cruise marketing should recognize the fact that cruise vacations are not only for fun," it reads, "but also beneficial for individuals' happiness and well-being." And certainly cruise campaigns in the American market have played up that angle. One of the taglines used by Princess Cruise line is "Come Back New," while Royal Caribbean's "Come Seek" campaign has made a point of focusing not only on the fun that can be had on their ships, but the worlds ready to be explored upon arriving at your destination.
READ MORE: 11 Ways to Stay Healthy on Your Cruise
What It All Means
While the study involved much talk of concepts such as "thinking experience" and "utilitarian views of the objects," it all boils down to, as we said at the beginning, cruising being good for the well-being or, as we like to think of it, your soul. And while we're big believers that you should never have to explain why you love cruising — hey, if people don't understand the joy of a floating hotel/casino/restaurant/entertainment complex which takes you to a new place every day, that's their loss! — should you ever feel compelled to prove it has mental health benefits at well, you'll have the proof to back you up.