As we get ever closer to cruise lines welcoming back passengers, one big question is how things will be different aboard the ships. A new video released this week may provide a few indications of exactly how things will change in the age of social distancing.
The Future Of Cruising?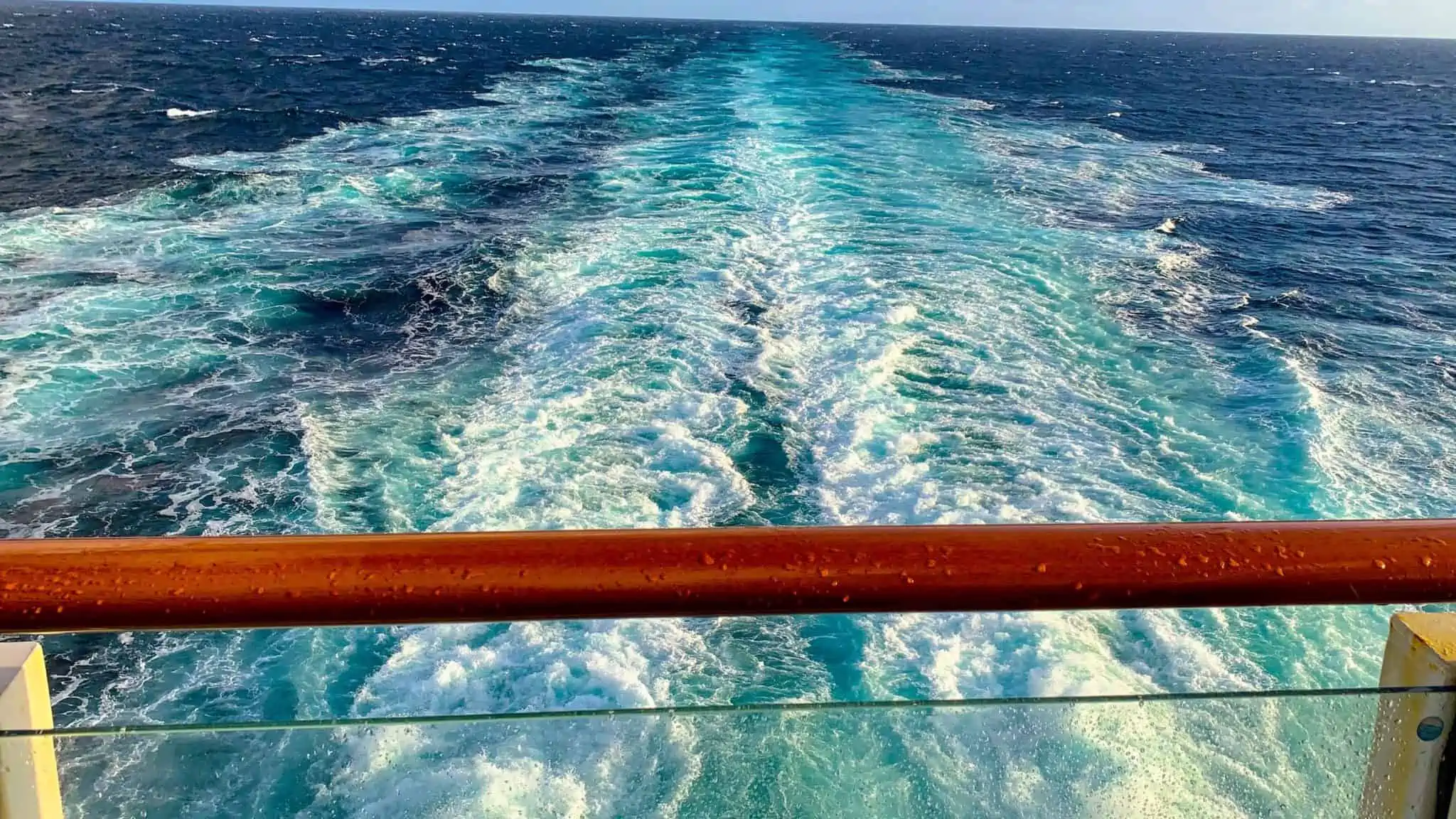 Much like the cruise industry, Walt Disney's various parks have been shut down by the current health crisis. And like the cruise industry, they've been trying to figure out exactly how to operate once they've reopened their gates to all the fans anxious to re-experience the Disney magic.
With Shanghai Disneyland set to re-open on Monday, May 11th, the powers behind the park released a video to help prepare guests for some of the changes they'll experience upon their arrival. And while cruise ships and theme parks are different in many ways, they also share several commonalities, especially with regard to crowd management.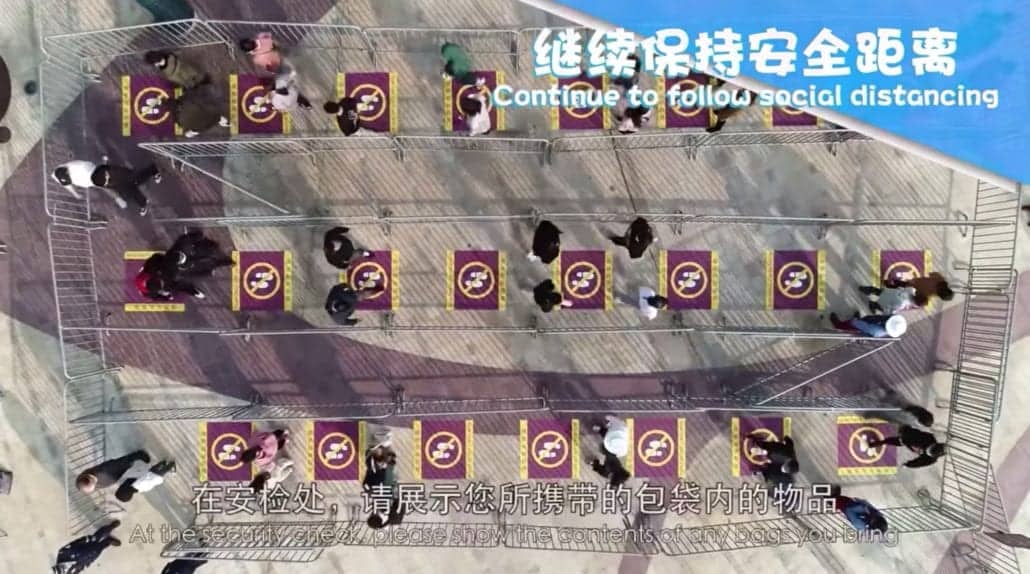 Already, cruise lines have said that when they return to service, we'll likely see ships sailing at reduced capacity. Likewise, Shanghai Disneyland plans to limit the number of people allowed in the park at any given time. In fact, guests will be required to purchase admission in advance, at which point they will be given a specific time to arrive. This is likely how cruise ships will handle embarkation day upon their return.
READ MORE: Cruise Line Previews The Future Of Cruising 
While some cruise lines already had begun providing arrival times to guests, they were often treated as more of a suggestion and rarely enforced. This seems likely to change in the future.
The video also indicates that guests of Shanghai Disneyland will experience something that was already being put in place before the cruise industry suspended service: temperature checks. While hand-held devices were being used by some cruise lines in the past, it is likely that ports will begin introducing technology which can scan crowds as they stroll by, as shown in the Disney video.
READ MORE: Carnival Cruise Line To Take Temperature Of All Guests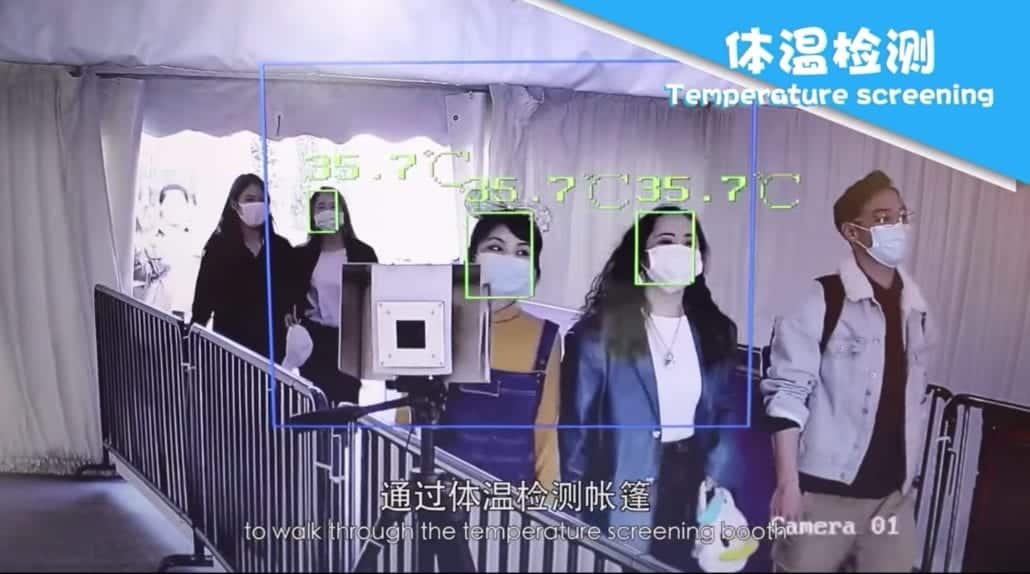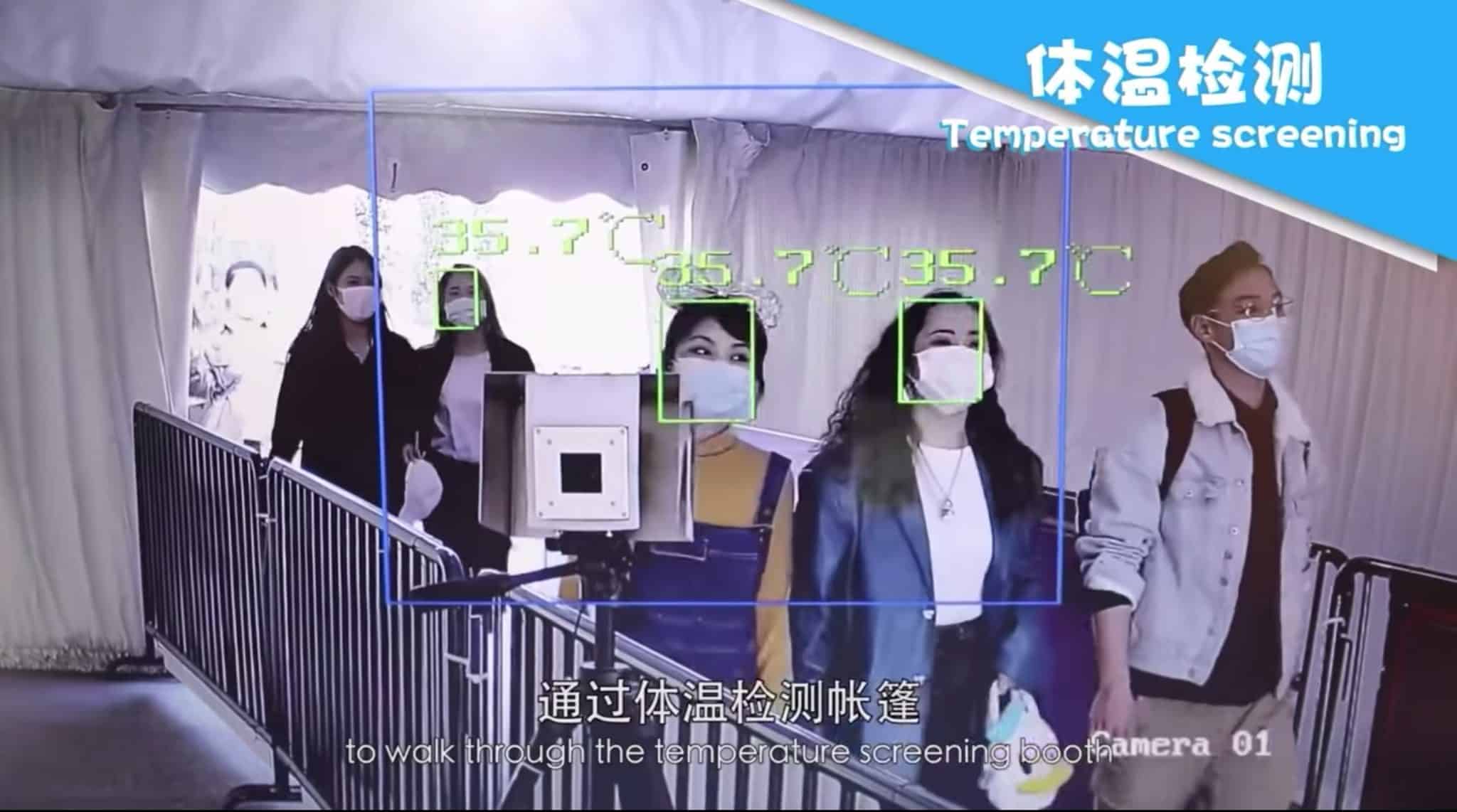 How Dining Will Be Handled
Like cruise ships, Disney parks are in the position of having to feed a lot of people. During the busiest of times, this can mean very crowded dining spaces. According to the newly-released video, Shanghai Disney plans to handle this by making fewer tables available in the park's venues.
"At restaurants," advises the video in both English and Chinese, "please sit at the tables without cards advising that the table should be left empty." This technique could easily be applied to cruise ship venues in which guests seat themselves, as opposed to spaces such as the main dining room where a host or hostess can control seating arrangements.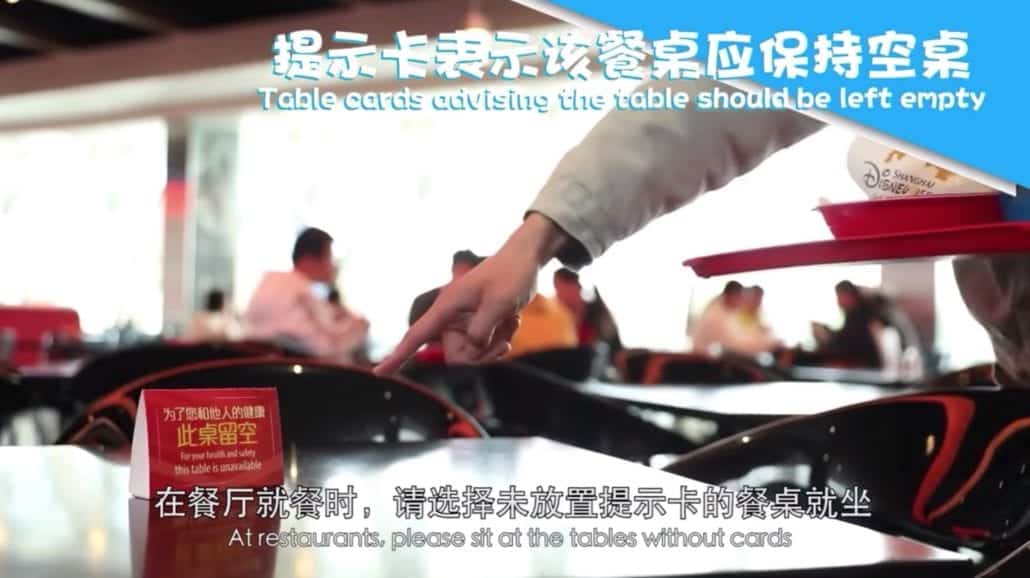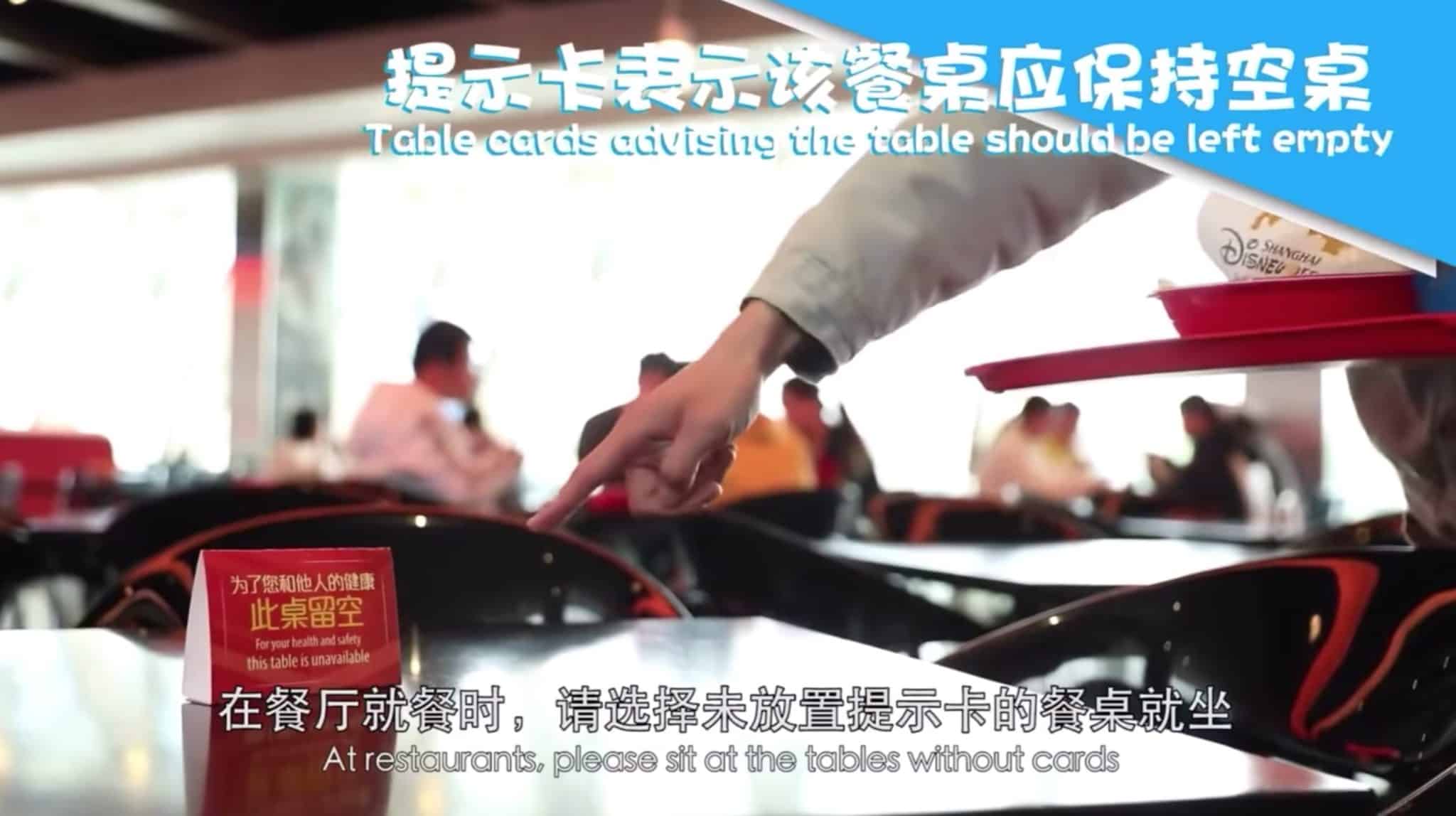 Guests of Shanghai Disneyland are being told they will need to wear a face mask during their entire time in the park, with the one exception being while eating. While there has been no official word on any of the regulations cruise ships will put in place, many have speculated that a similar rule could be put in place.
Another section of the video discusses the park's rides, where social distancing will be enforced by leaving extra space between parties who are traveling together and other guests, including empty rows of seats. This seems very likely to be an approach cruise ships will take in venues such as theaters.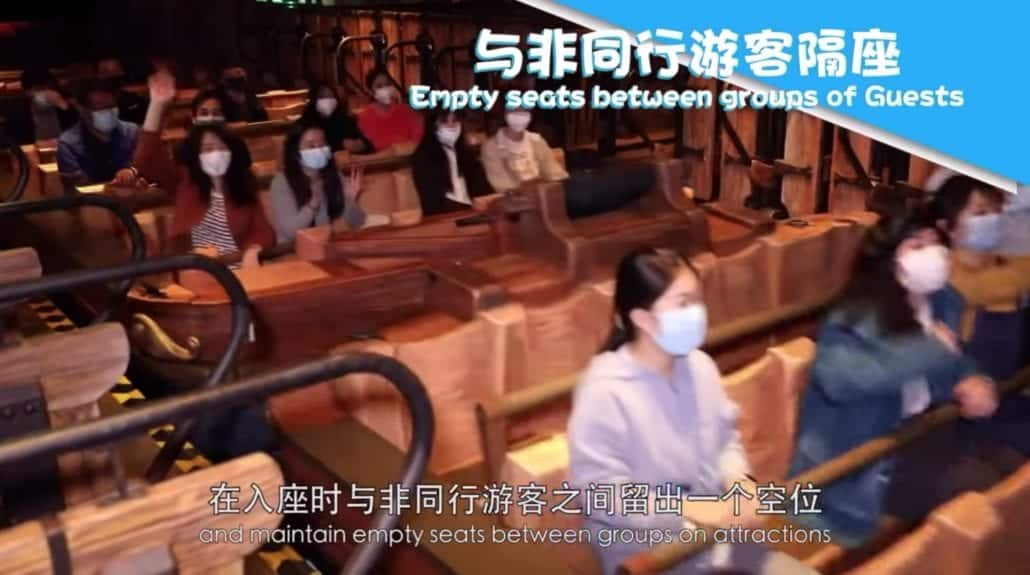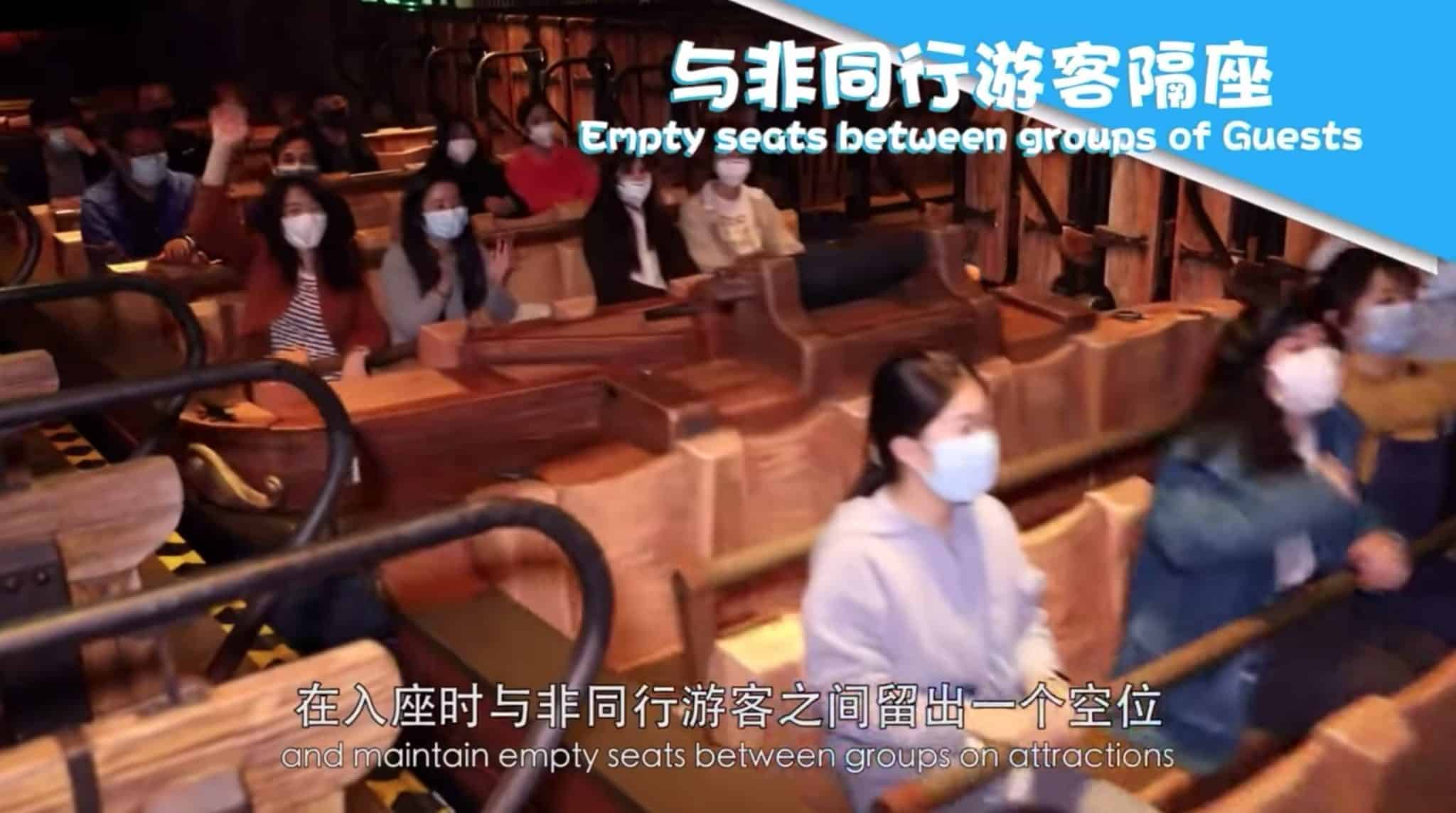 One directive being put in place seems as if it might be particularly difficult to enforce, whether at a theme park or on a cruise ship: "While in stores," the video requests, "please only touch merchandise you intend to purchase."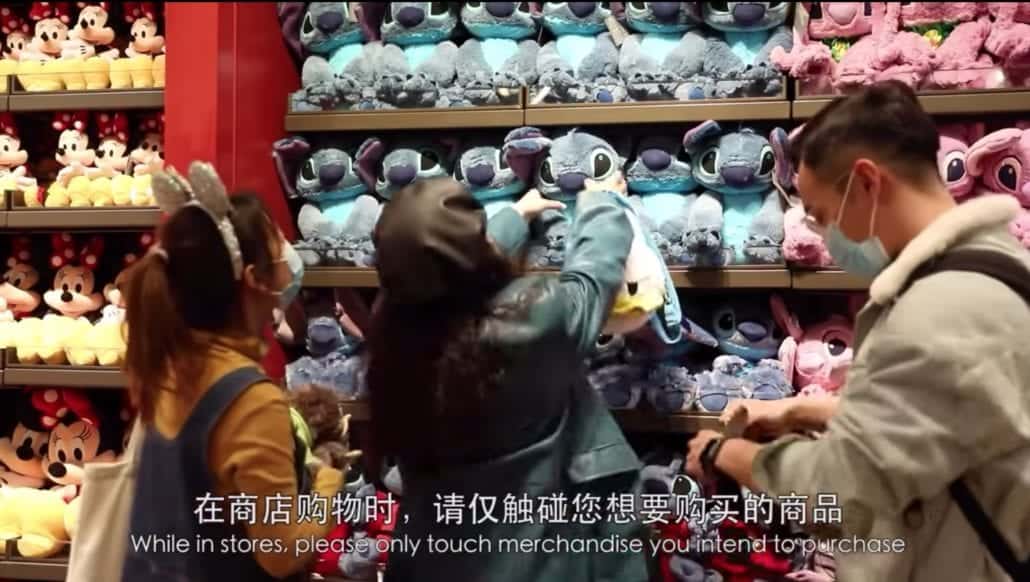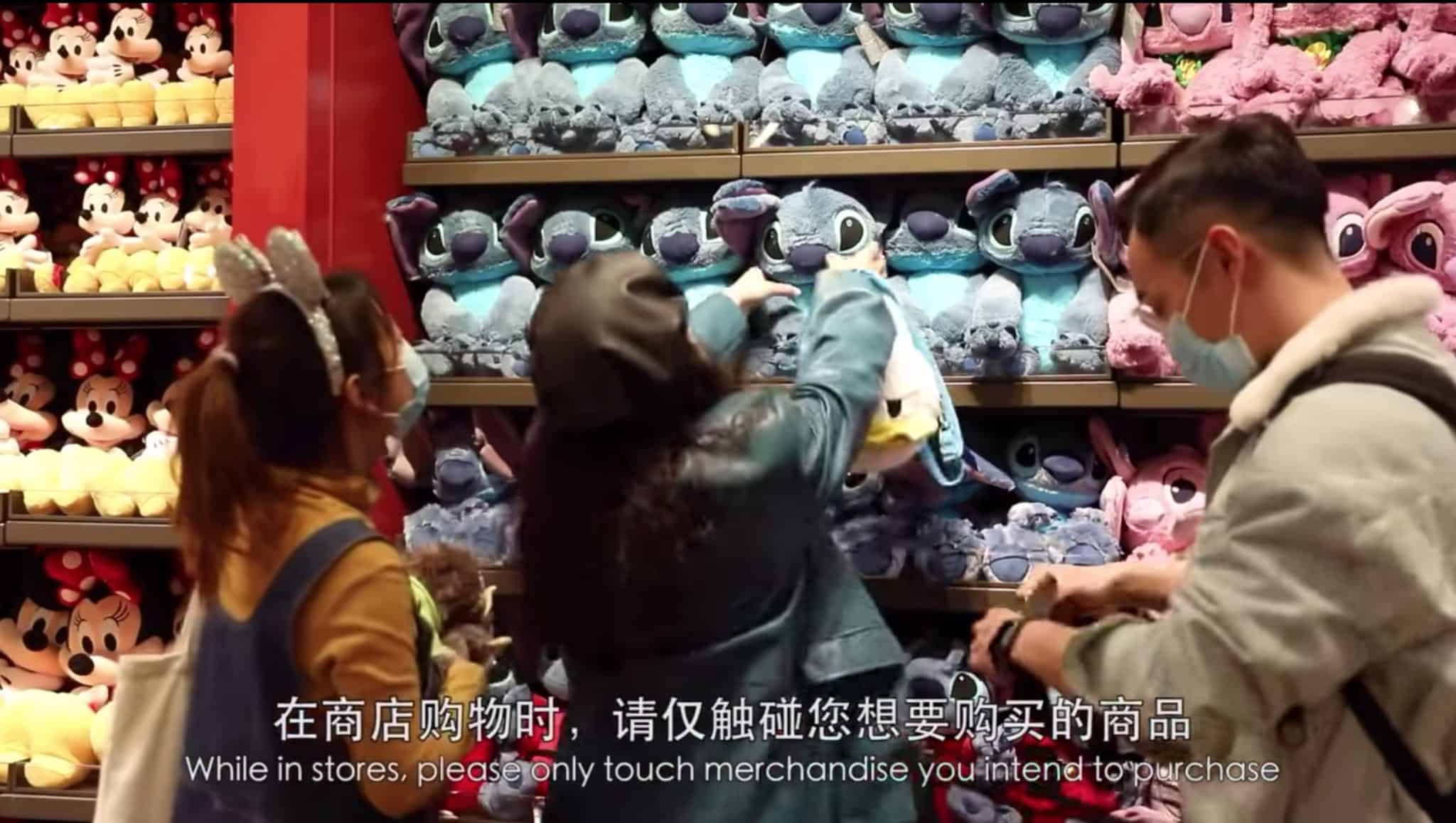 While it's impossible at this point to say what regulations and protocols will be put in place by the cruise industry in the months ahead, it's safe to say they will be keeping an eager eye on how Shanghai Disneyland guests react to these changes.
One thing should certainly prove reassuring to cruise industry executives: Reservations for the about-to-open Disney park sold out within minutes. Given how anxious cruisers are to return to the seas, it seems likely that — even with strict new rules — ships will find themselves filling up equally quickly.
Watch the Disney Video