Land ho! We finally arrived in Juneau, Alaska today.
The day started with breakfast in the buffet area and then up to the Crows Nest to work a bit and watch us navigate Tracy Arm fjord. I'm not really sure how far up the fjord we went because there wasn't many glaciers but a lot of whales. The Crow's Nest is one of my favorite spots on Holland America ships because it's very relaxing and they have these comfortable lounge chairs that give you a great vantage point of wildlife, nature, and the port you're docked in.
BINGO!
So I'm not really a gambler, but they had a game of bingo in the main theaters at 11:30 so I decided to buy a card and take a spin at the game. I never win anything, but we had an hour until we could get off the ship and everything was closing. At first, there weren't enough people to play, but within five minutes the theater filled up and it was off to the races. They called the first game and like clock work I got the first four in every call, then nothing happened – then they called it and BOOM – bingo! The pot was for $112 and someone else had bingo too, so we split the pot evenly. I walked away with $56, not a bad return for being bored.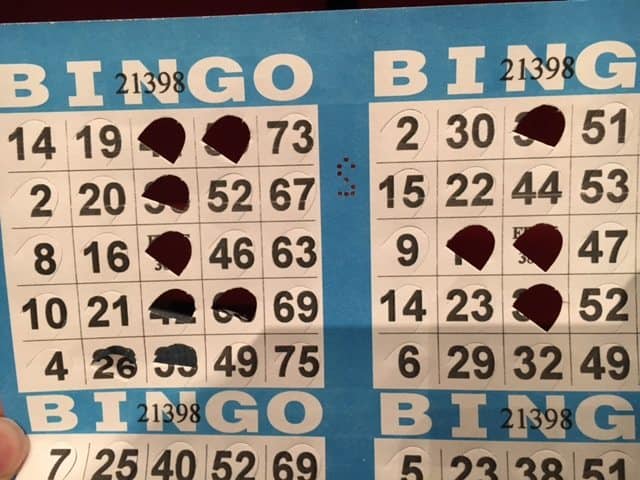 Destination Juneau
There were five ships in Juneau today: Westerdam, Regent Seven Seas Mariner, Crown Princess, Celebrity Solstice, and us, Nieuw Amsterdam. We docked at one of the docks just outside of town, so it was about a mile walk or $3 shuttle fare to get into town. I walked.
The plan in Juneau was, no plan at all. I wanted to take a different approach to see what was available. At first I was thinking of taking a shuttle to Mendenhall Glacier. They had prices ranging from $10 to $35 round trip. Then I walked up to one of those kiosks that sold excursions and was talking to one of the guys, asking what they recommended, so I went with a glacier flightseeing tour by floatplane for $200.
In hindsight, it would've been a little cheaper, $175, if I went through the company directly.
Floatplane
The plane left from the Juneau International Airport. There have a water runway right behind the main airport. On the way to the airport there was an accident in the middle of downtown. A salmon truck flipped over and there were literally 1000s of salmon on the streets of Juneau. The driver told us it looked like he was overloaded with salmon and took the turn a little too sharp. Regardless, that was a waste of perfectly good salmon.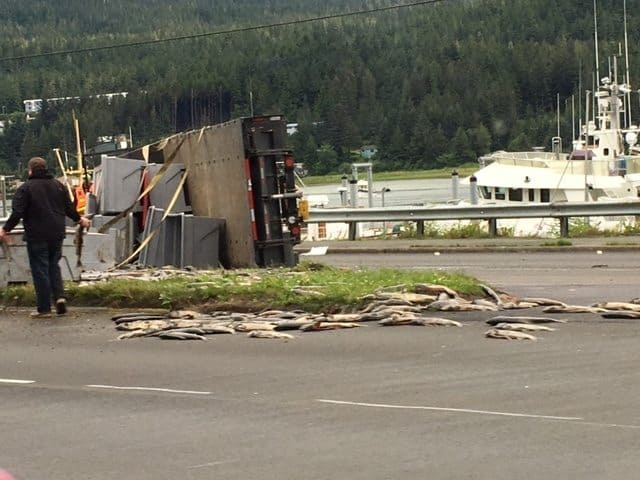 The floatplane was a little four seater Cesena. We got clearance to take off and up we went to 4,000 feet to explore the glaciers. We went over a couple ice fields and right over Taku Glacier and a couple others. It was breathtaking. It almost didn't look real. On the flight back to the airport we saw dozens of mountain goats along the side of the mountain and a lot of snow. It was weird seeing so much snow and ice in the middle of July.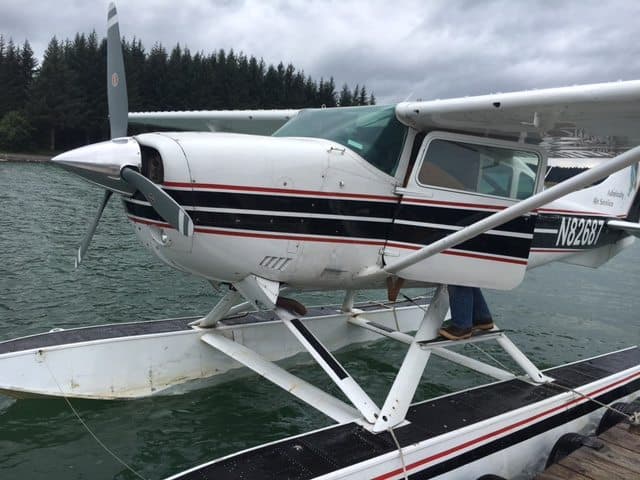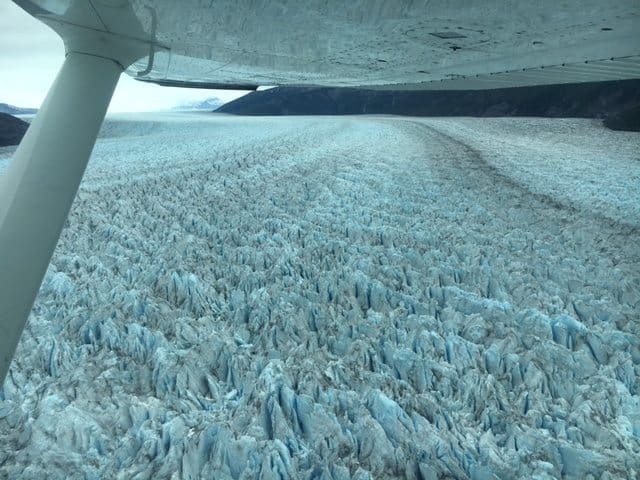 Crab for Dinner
We went to Tracy's Crab Shack for dinner. This place is a pier-side eatery with Alaska King Crab, Snow Crab, and Dungeness Crab legs. Tracy's is a bit pricey at first glance, but for what you get, it's well worth it. I went with Combo #2: An Alaskan King Crab leg, a Dungeness Crab cluster, a cluster of snow crab legs, chowder, and bread. It set me back $58.95, but I'd pay it again in a second!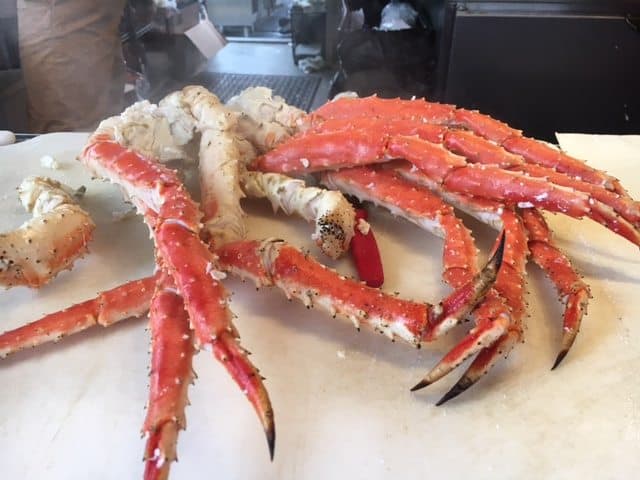 Shopping
There is a ton of shopping along the harbor, mostly your typical cruise shops like Diamond International and others – but a lot of local shops. I bought a couple of things and went back to the ship.
I can't remember the last time I went to bed this early. I'm not going to any shows tonight or seeing what's going around the ship. After my day in Juneau, I'm spent (literally and figuratively!).
Tomorrow we are in Skagway and they are calling for 100 percent chance of rain (typical), so we'll see.
Check out my other SeaBlogs from this voyage!