Woke up today on the Nieuw Amsterdam to a lot of rain and a lot of light. Sunrise was at 4:45 am. I got up around that time, only to shut the blinds even more.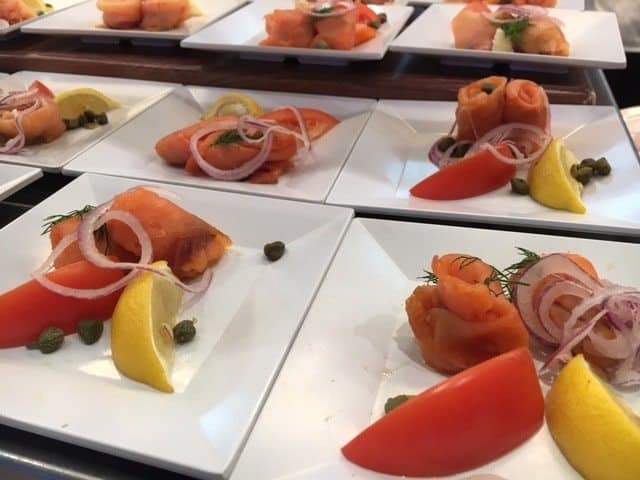 Glacier Bay Viewing
Pictures don't give Glacier Bay in Alaska any justice. The ship seems so tiny going between towering glaciers and rugged snow-capped mountains. As mentioned before, this is one of the main reasons why you should always book a balcony on an Alaskan cruise. Yes, there is public spaces like the Crow's Nest, deck three, and the front of the ship – but you'll always have 100s of other people jockeying for the same space unless you get out there and claim your spot early.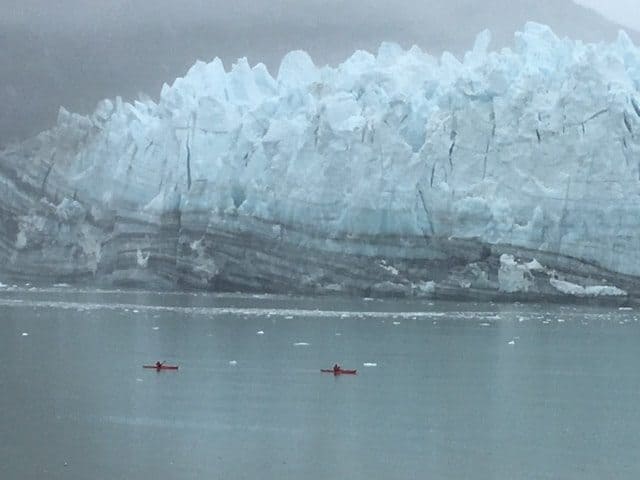 Lessons Learned
While we were inside of Glacier Bay the National Park Service had some of the rangers board the ship to educate for almost nine hours. But it wasn't your typical classroom setting – they were all over the ship: in the main theater, Crow's Nest lounge (top of ship), in Club HAL, and answering glacier questions. It was interesting hearing how much climate change has impacted the glaciers. Interestingly enough he walked around the words "global warming."
We passed three notable glaciers, the most notable was all the way up Glacier Bay called Marjorie Glacier and this thing was huge! The views lasted till almost 3pm and I spent every moment I could staring in awe.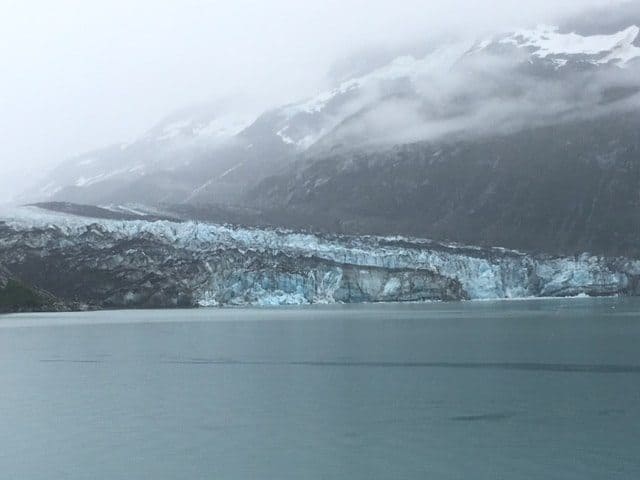 Interviews
Today I did interviews with the Hotel Director, Cruise Director, and the Club HAL (kids program) managers. I've been trying to change my interviewing format up a little bit when it comes to shipboard staff, you'll see what I'm talking about when the Nieuw Amsterdam episode airs in a couple of weeks.
Lunch
I haven't had lunch in the Manhattan Dining Room yet this cruise so I figured I'd give it a try. The lunch service was pretty quick. I'd say within 30 minutes we were seated, had three courses, and on our way out.. Great food and the view was amazing.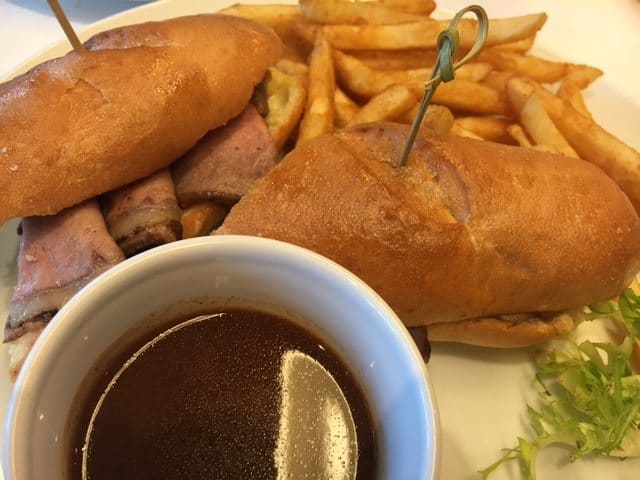 Whales
On our way out of Glacier Bay, I spent some time looking out for whales. At first the only wild life seen were the otters back stroking by but then the spouts started shooting from the water and there they were, Whales! Unfortunately they were in the distance and I couldn't get a good picture but it was awesome watching the spouts of shoot from the ocean followed by a tail in the air.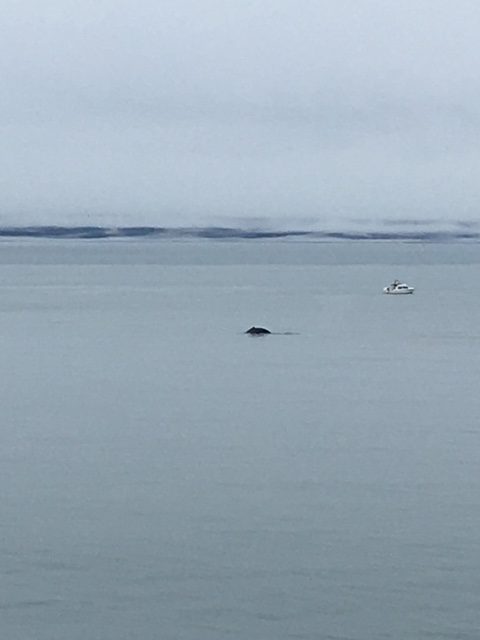 Waves
The park rangers got off the ship around 3:30p and headed out into the Pacific Ocean. This was the first time this trip I felt the ship move, and a lot. At first I thought it was imagination but the ship was legit rocking and rolling.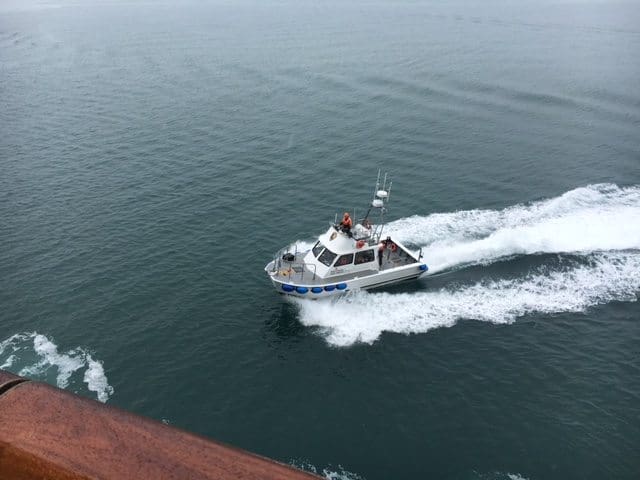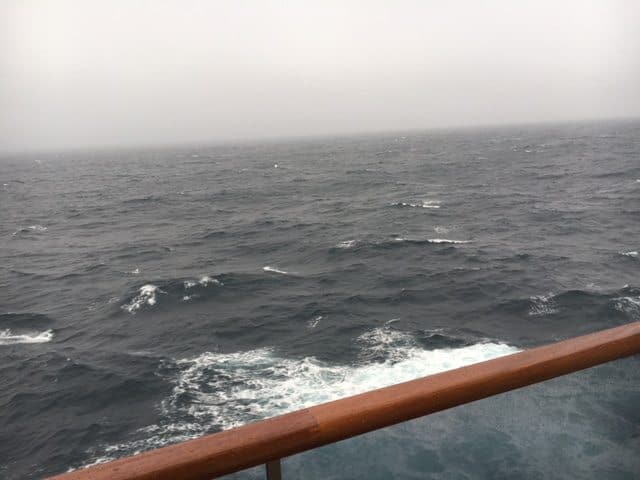 Dinner
Dinner was a gala menu tonight so I went with steak and lobster. It was delicious! After dinner I went to the shore excursion kiosk and bought the Wilderness Exploration and Crab Feast shore excursion. I'm excited for all the crab (as if I hadn't had enough this trip!).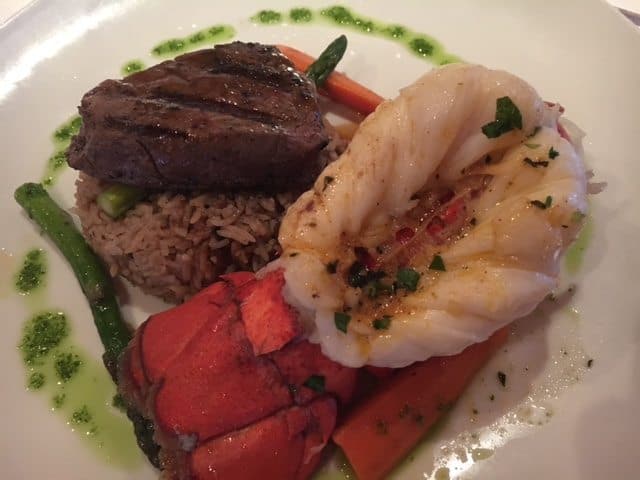 So with that said, I'm calling it an early night. Tomorrow is Ketchikan, Alaska, our final day before we make our trek back to Vancouver, Canada.