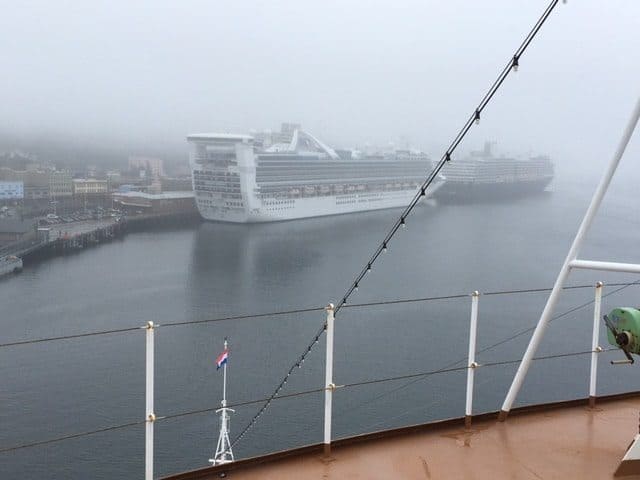 I woke up this morning to rain, fog, and low clouds – all typical of Ketchikan. But also typical of Ketchikan is nasty mornings giving way to sunny skies and clear views – and that's what happened today.
We docked around 9 am and got off the ship to walk around. My first goal was to find an Internet café so I could upload my show. The first place we went was the coffee shop in the New York Hotel because a cruise website (that will remain nameless) said they have Wi-Fi. I forwent the Wi-Fi there and ordered a flight of four beers ($8) brewed at the Denali Brewing Company. All were good. Finally found a wifi spot and worked for an hour before making our way back to the ship.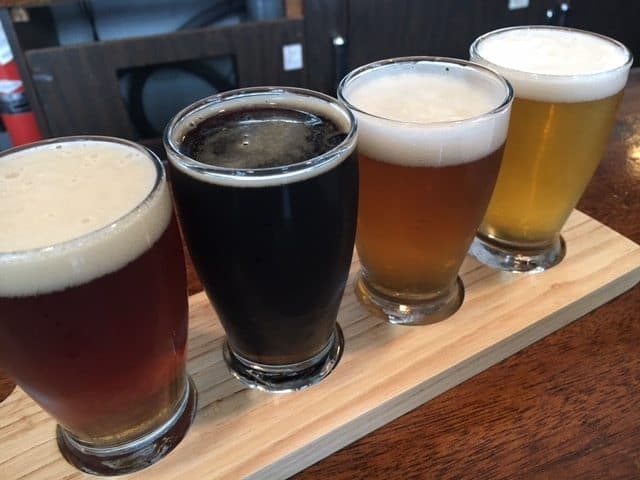 Wilderness Exploration and Crab Feast
The excursion that I booked from the kiosk last night for $174.95 was the Wilderness Exploration and Crab Feast. They had me at crab!
We lined up at the pier at 12:20 and boarded a motor coach bound for the George Inlet Lodge. After a 20-minute ride to the lodge we walked down to the pier and boarded an enclosed sightseeing boat to look for wildlife. While we didn't see any bears, we got to pull pots of crab (crab traps) and spotted a few bald eagles. Apparently bald eagles are making a come back and not that rare anymore in Alaska.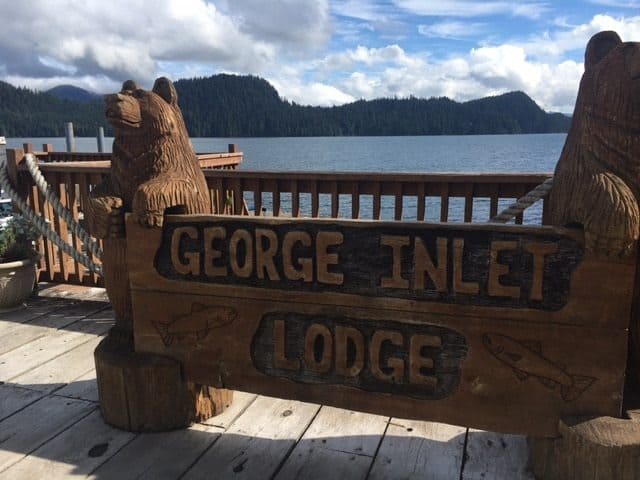 After our hour boat journey, we disembarked and went into the lodge for a Dungeness Crab feast. The crab kept coming, and coming. It wouldn't stop. I threw back six pounds of crab and could have kept going but they stopped serving crab so they could bring on the blueberry cheesecake (which was also good but I'd rather have crab for dessert!). I'll have a detailed review on this excursion coming soon.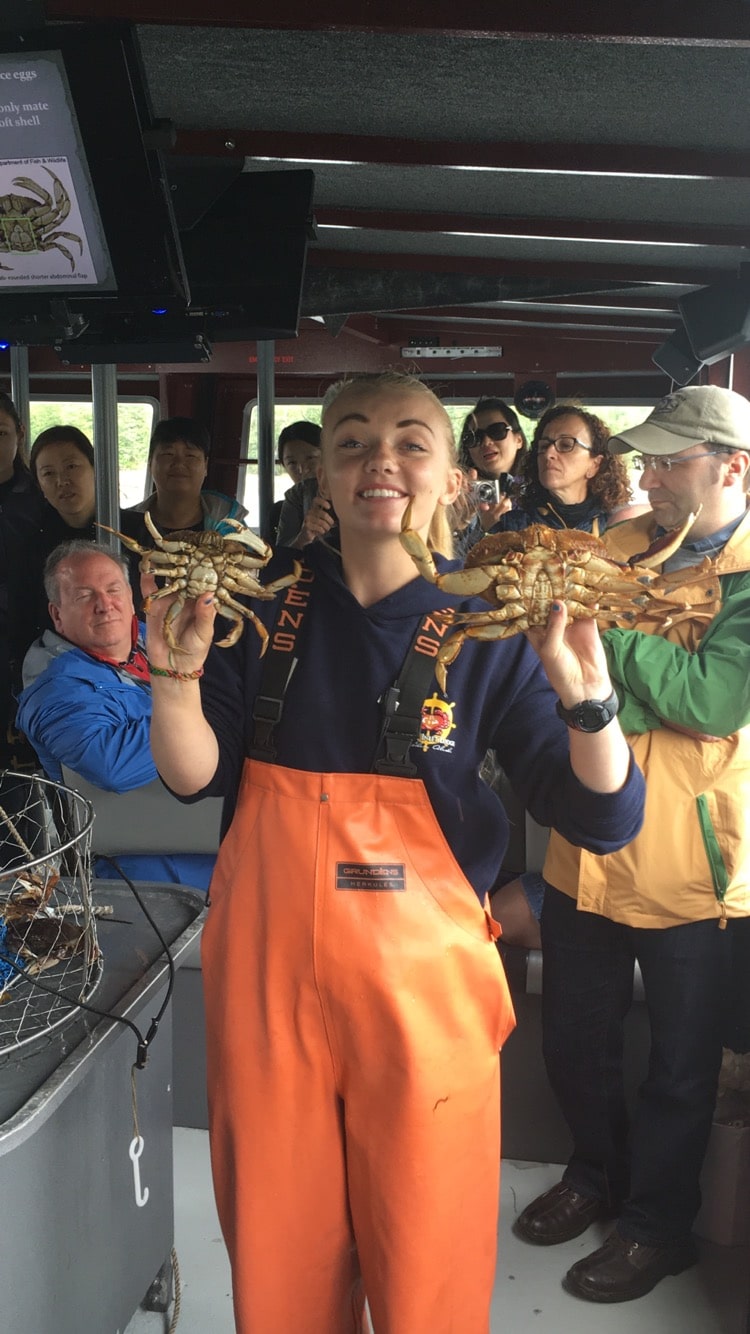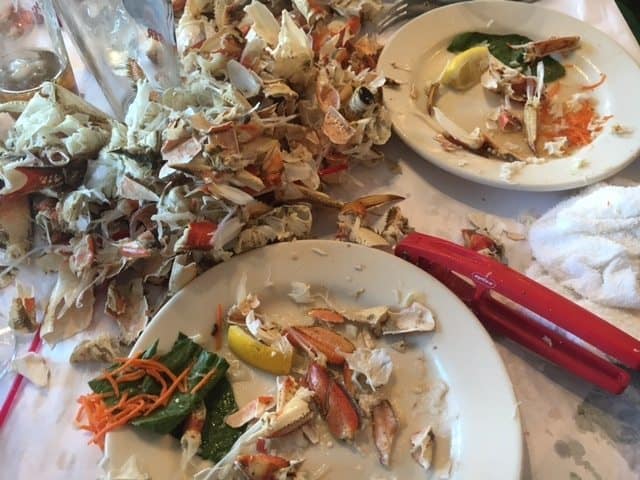 Historic Creek Street
The salmon were running in full force on Creek Street today. If you've never made it to Creek Street, make sure you take the ten-minute walk from the cruise ship to take a stroll down the path. What used to be a street lined with brothels and shacks is now cute little shops and salmon stores. An ongoing joke is back in the day both the men and salmon went up Creek Street to spawn.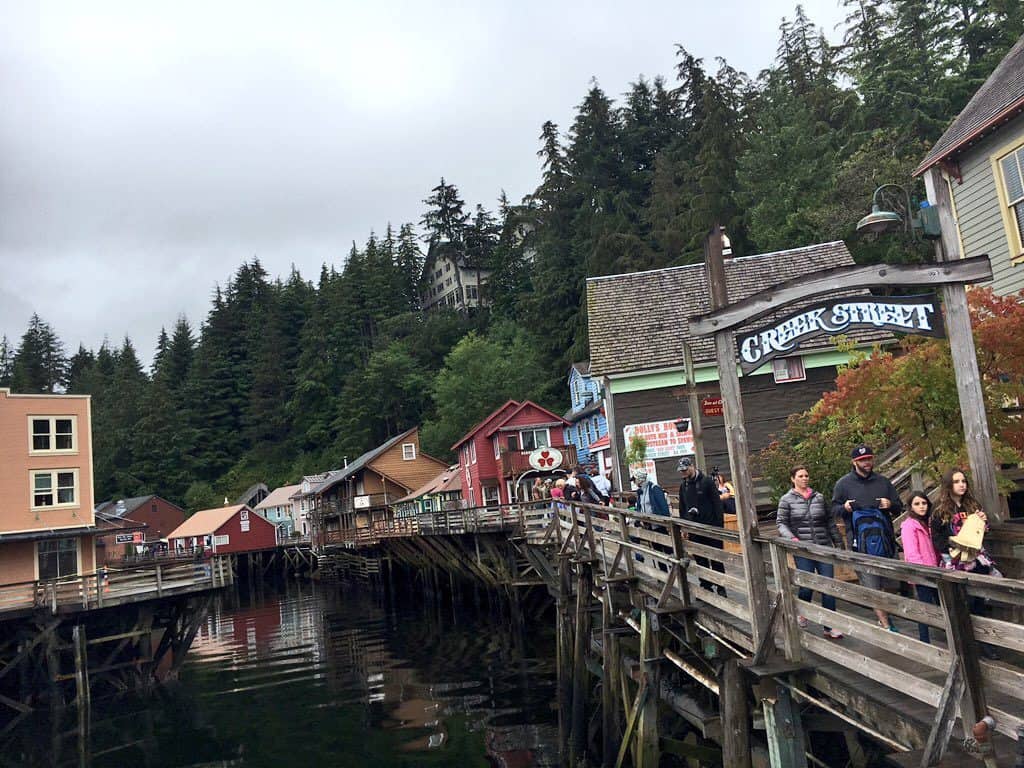 No Dinner
I was scheduled to dine at the Italian eatery Canaletto tonight but after eating a truckload of crab I took a pass and bummed around the ship. Made my way through the casino and poked my head in the Showroom at Sea where the B.B. King Blues Club players were having a full on jam session. When I lived in Nashville, the B.B. Kings Blues Club was on 2nd Avenue, and there was always a line to get in. It's almost the same here. In my opinion, this has to be one of the most successful music partnerships at sea.
Looking Ahead
Tomorrow we are enroute back to Vancouver where we'll be cruising the Inside Passage and docking precisely at 7:01 am on Saturday morning. Why 7:01? It has something to do with the union and the longshoreman.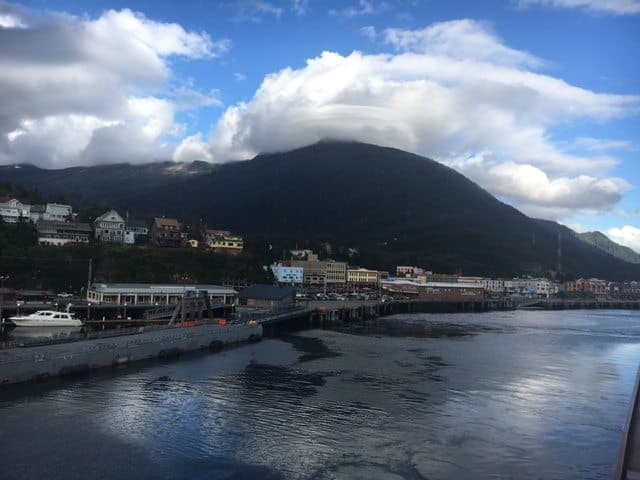 Goodnight.
Check out our other days on this voyage by clicking the links below!