The last morning of any cruise is always bitter sweet. After this morning there will be no more days of breakfast in bed, someone making my room twice per day, looking out my window to see stunning landscapes and sampling the brews of the Alaskan Brewing Company while surrounded by glaciers.
Bridge Tour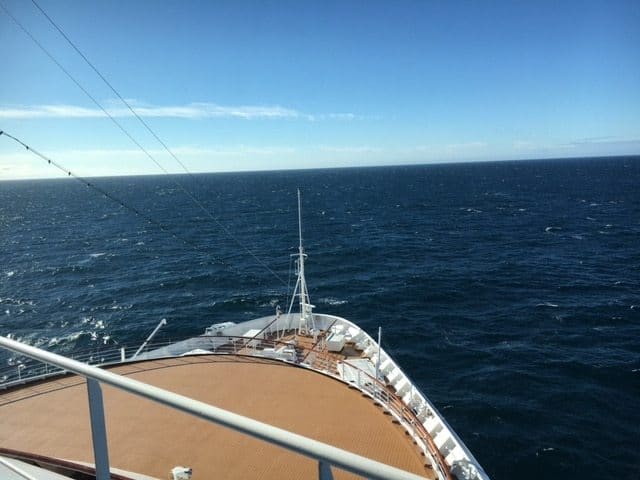 This morning I had a chance to interview the captain and get a tour of the navigational bridge. I always find bridge tours fascinating, not because of the equipment on the bridge – it's all the same – but the commentary from the captain. Every captain has a different way of doing things and how they operate the bridge. Holland America Line dates back to over 140 years. The captain of this ship has been sailing for over 40 years (not with HAL, but overall). It's safe to say that the navigation bridge and the captain's room (located behind the bridge, starboard side) are the two nicest views at sea.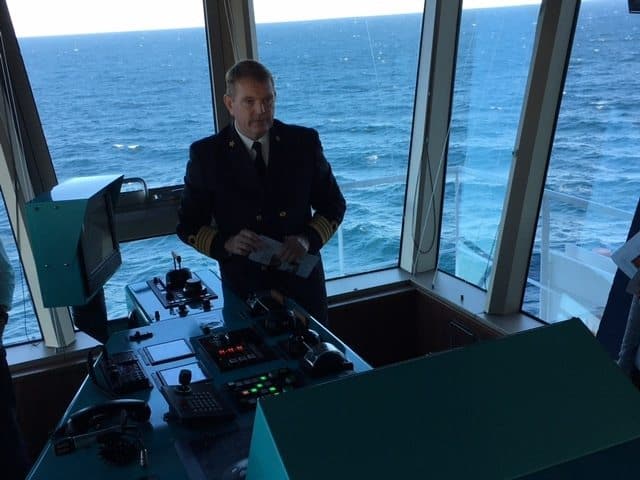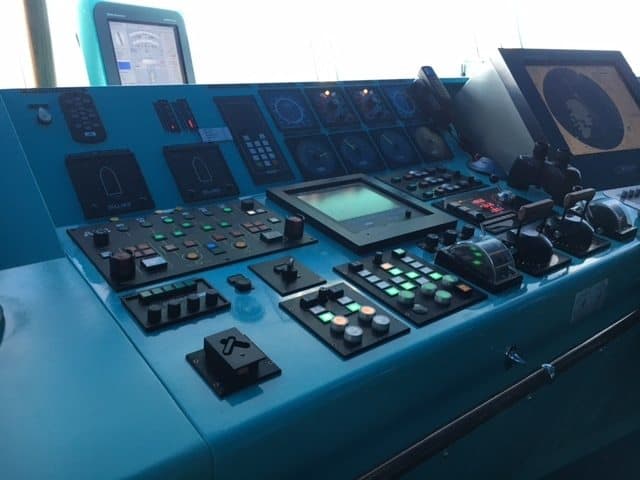 After our bridge tour I interviewed the captain in his office and spoke about navigational routes in Alaska and some of his personal favorite itineraries.
Salmon Bake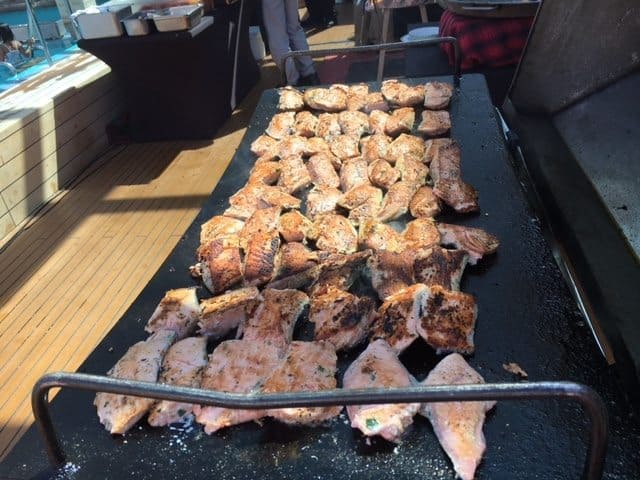 Holland America Line sailings in Alaska have a few traditions, one of them is Dutch Pea Soup while sailing Glacier Bay and the other is an Alaska Salmon Bake held on lido deck during the last sea day as we sail back to Vancouver. They brought out a huge charcoal fired grill with fresh salmon and continued cooking until everyone was full and couldn't eat anymore more. After overindulging with crab the day before and a stack of pancakes at breakfast, I wasn't all that hungry. BUT, it is salmon, we are sailing in Alaska, so I had to at least have a piece. The salmon and all the fixin's were spot on.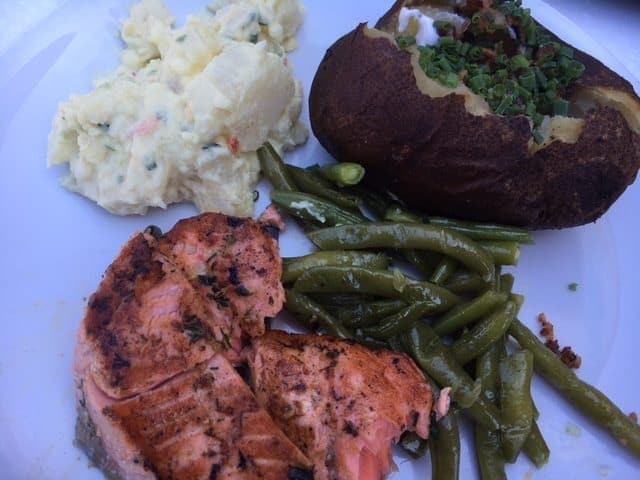 The salmon bake also made it easier on dining around the rest of the ship because not everyone was trying to pile into the Lido Marketplace. On rainy days when the outside seating is limited, the dining areas can get a little crowded. Fortunately we were blessed with beautiful, sunny weather allowing everyone to spread out and enjoy.
Sunshine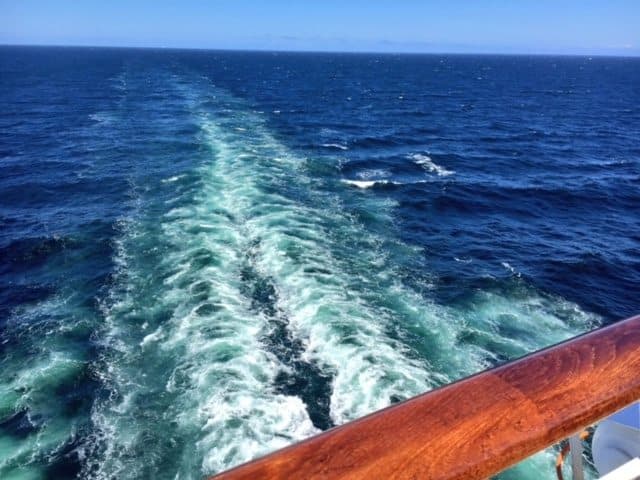 Today was hands down the nicest day we had all cruise. And what better way to experience it then going through the Inside Passage on the way back to Vancouver. I don't think there was a cloud in the sky all day. I'm not a huge fan the heat, which made this entire sailing a lot more appealing to me. It was nice to walk outside and it be in the 60s and not in the triple digits. Florida has been topping out at 100F all week long. Those temps are going to make disembarkation day that much worse!
Tamarind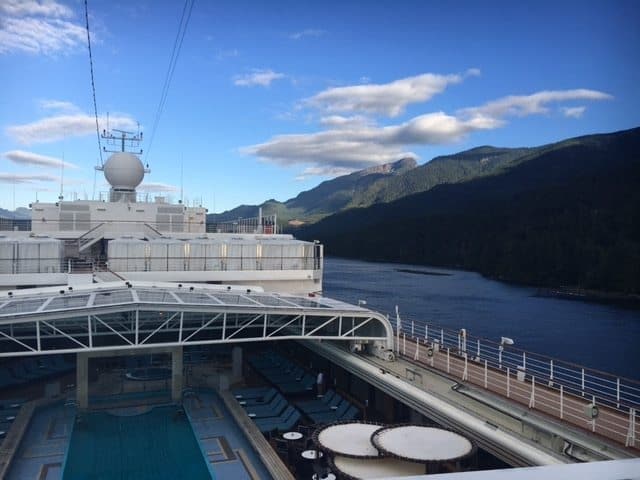 Dinner tonight was in the Asian-fusion restaurant onboard called Tamarind. This venue is exclusively available on three Holland America ships right now: Nieuw Amsterdam, Eurodam, and Koningsdam. This venue focuses on traditional styles of Asian cuisine throughout regions of Southeast Asia, China, and Japan. The cover charge here is $10 per person and well worth the food. An added bonus was the views from deck 10 as we were cruising the Inside Passage. Like Pinnacle Grill, you need to make your Tamarind reservations early.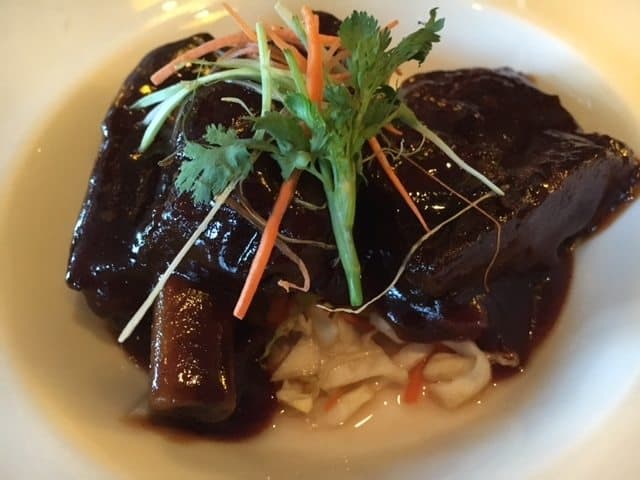 Live Show
The show in the main theater tonight was called Encore! It was a collection of songs and dances from past chart topping hits. They played everything from Elton John to Cold Play. While I didn't stay for the whole show, I was impressed that this show goes back to the roots of real production – a live band with real singing. A lot of cruise lines have resorted to lip syncing and musical tracks. Not on this ship.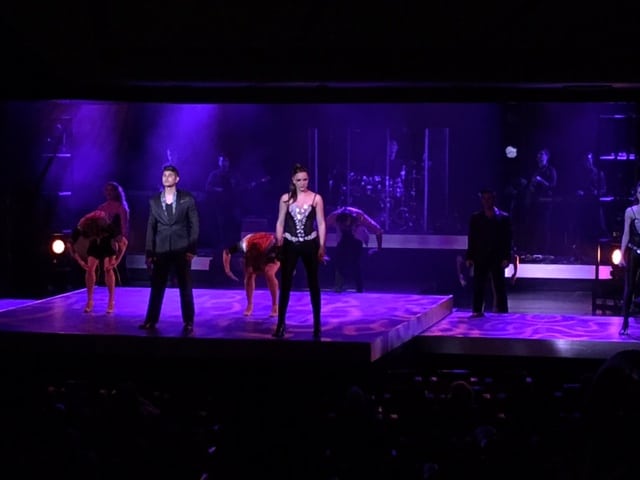 Tomorrow morning we dock at 7:00a and I'm going to do self-assist when I get off the ship. I always find it so much easier doing it this way instead of having to wait for the luggage to get off the ship and fighting 2,000 people.
Check out our other days on this voyage by clicking the links below!