It's no fun wearing a mask at the beach, so it was good news when Royal Caribbean SVP Sales Vicki Freed announced today that masks will not be required during the two-day stop at private destination Perfect Day at CocoCay during seven-night Adventure of the Seas sailings from Nassau this summer.
The first sailing departs a month from now, on June 12. As well as the two-day stop at CocoCay, the ship will also call at Grand Bahama Island and Cozumel. Onshore health protocols at those destinations are still being determined.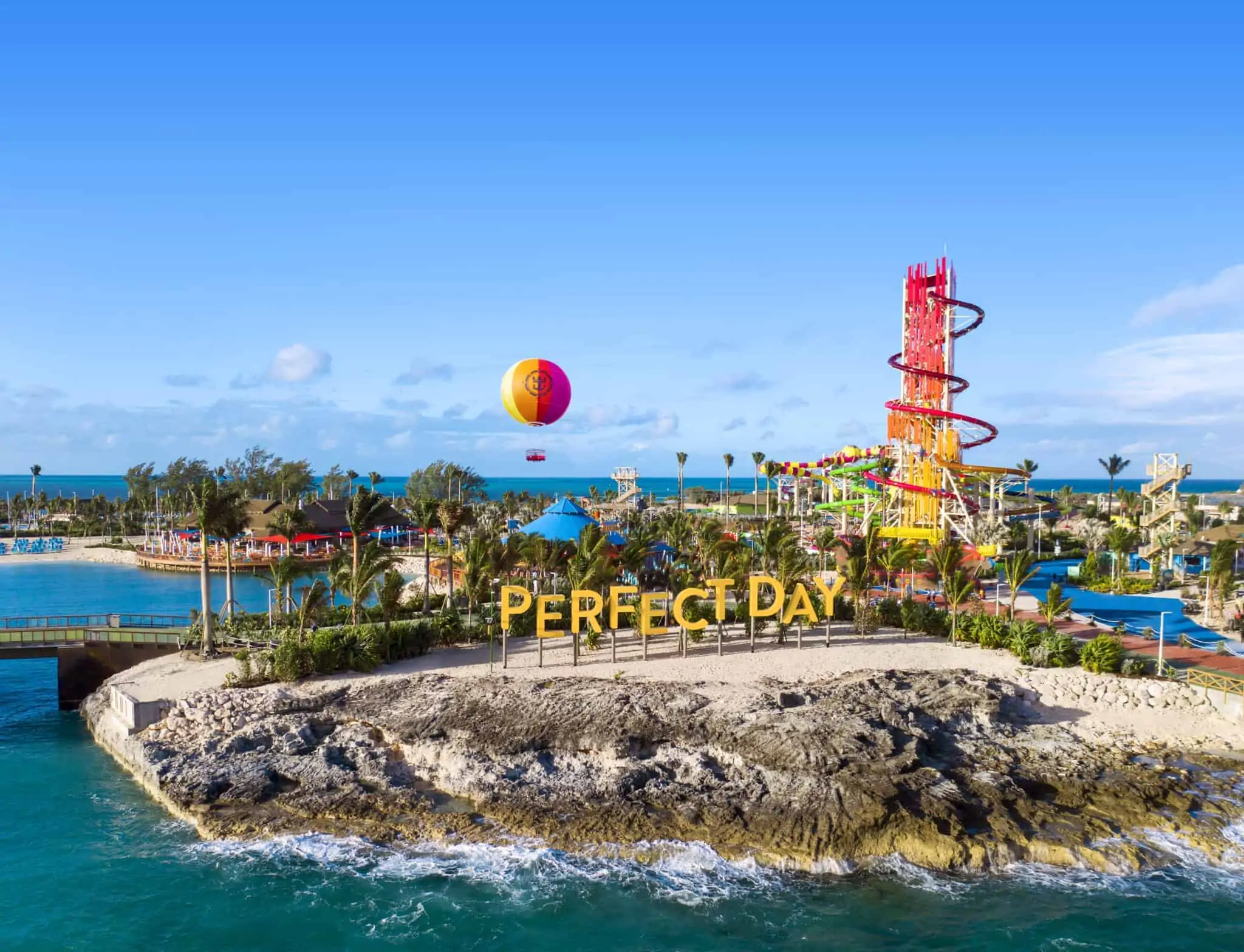 Passengers and crew members over the age of 18 will need to be fully vaccinated, while those under 18 will have to provide a negative PCR test to sail.
In more good news for this early return to cruising, the Bahamas government recently announced that fully-vaccinated visitors to the Bahamas will no longer have to provide a negative COVID-19 PCR test upon arrival, so adult passengers will have one less task to perform before relaxing on their vacation. Proof of vaccination and that two weeks have passed since the final dose will be all that is medically required to enter the country.
READ MORE: 11 Tips For Navigating Nassau, Bahamas
With the restart of cruises from U.S. ports still in limbo, the departure of Adventure of the Seas on June 12 will mark the first time in well over a year that a Royal Caribbean ship sets off from a North American port. It will also be the first large cruise ship to arrive in Mexico since the industry shutdown began in March 2020.
Shore excursions in the visited ports will only be allowed if booked through the cruise line. As with visits to CocoCay, this precaution is designed to create a protective "bubble" and minimize the risk of infections being brought on board.
Perfect Day at CocoCay is rated by guests as one of the most exciting and satisfying destinations Royal Caribbean offers anywhere in the world. With a rare two-day stay, Adventure of the Seas guests will have plenty of time to explore all the island's amenities — both on the 'chill' side and the 'thrill' side.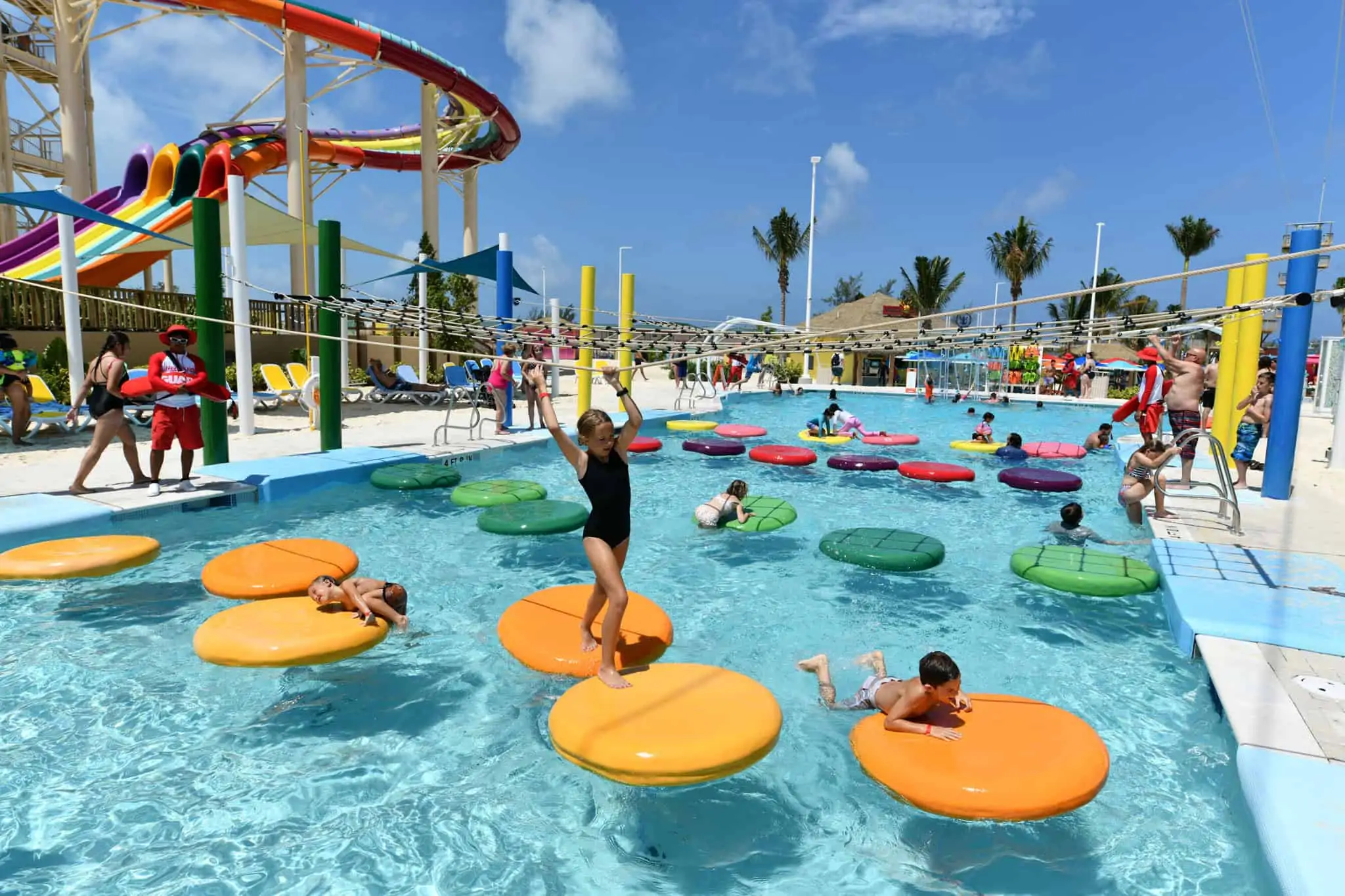 The private island of CocoCay has offered Royal Caribbean cruisers a glorious beach day since the 1980s, but it was taken to a whole new level following a $250 million revamp completed in May 2019.
A new pier means cruisers can walk on and off the ship rather than having to wait for a tender. A free tram carries visitors around the island, which measures less than a mile wide from east to west.
This relatively small space is packed with pleasurable opportunities for relaxation, including sunning on warm Bahamian beaches, snorkeling in crystal-clear waters, and swimming in and lounging by the largest freshwater pool in the Caribbean.
If it's adrenaline you're looking for, choices include the Thrill Waterpark which features 13 different slides, headlined by Daredevil's Tower, the tallest water slide in North America at 135 feet. Other active adventures include volleyball, basketball, kayaking, paddleboarding and zorbing — where visitors roll around inside a giant inflatable ball.
Adventure of the Seas had its own major makeover recently, with work split between two dry-dock stretches in 2016 and 2018. Among the additions were new water slides, new dining venues, new staterooms, and a Suite Lounge.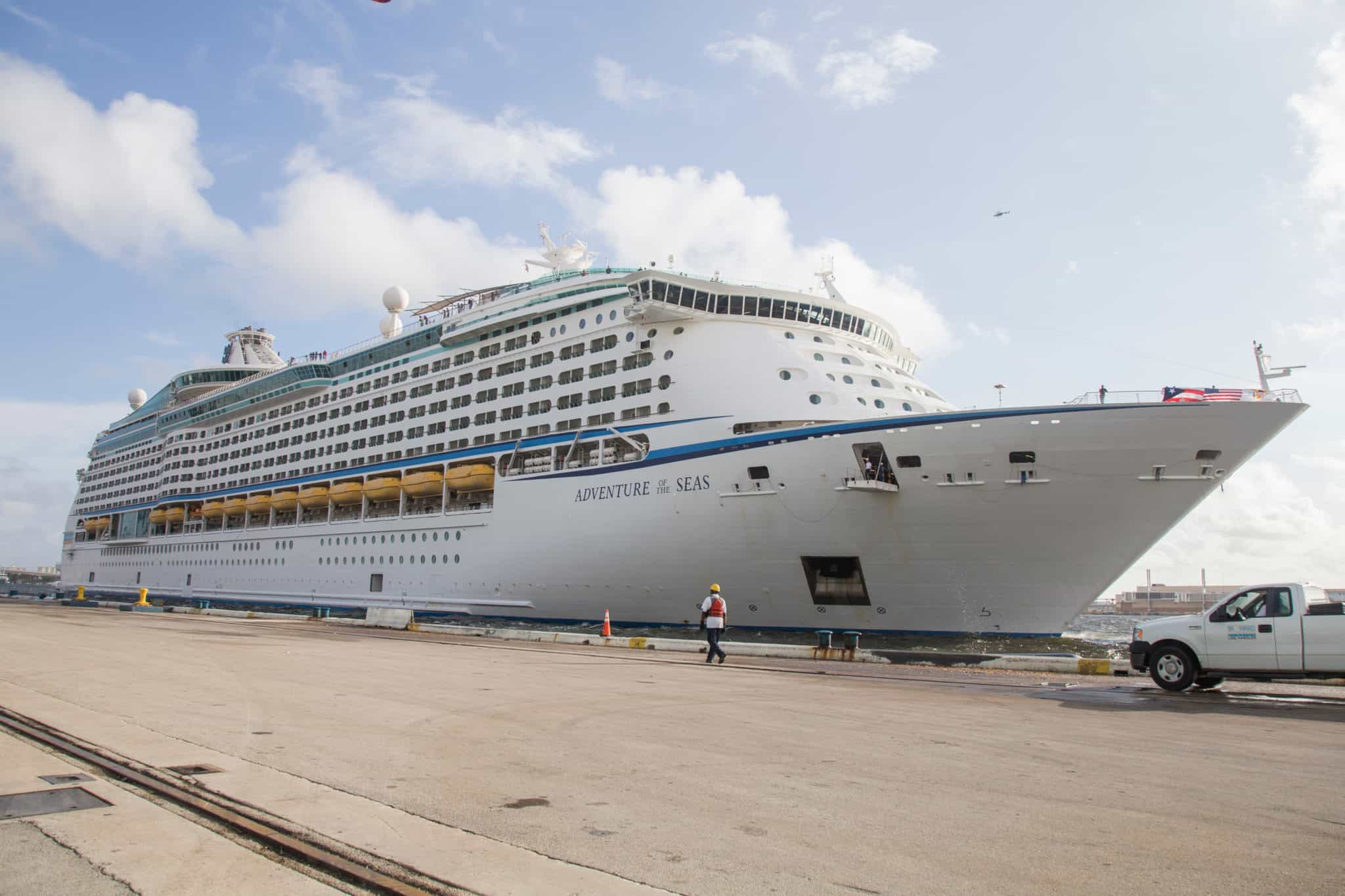 Current pricing for Adventure of the Seas seven-night sailings departing from Nassau between June 12 and September 11 starts at $449 per person, with airfare available from major U.S. cities starting from $250.
As Freed points out, that works out to a starting price of less than $100 per person, per day — on a ship that will begin the summer series with a maximum of 50 percent capacity.
READ NEXT: Cruises From Nassau: What You Need To Know