If you've been awaiting details on the currently-under-construction Norwegian Bliss before booking passage, you might want to get on the phone with your travel agent or cruise consultant. Why? Because we've got the latest information about some of the nightlife and entertainment options which will be featured on the ship — being specifically built for Alaskan cruises — and it's about to become the hottest ticket in town.
A Whole New Happy Hour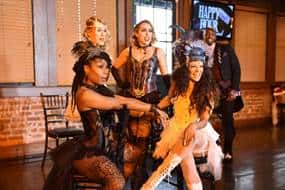 One exciting production that will be offered on the ship is Happy Hour Prohibition: The Musical, straight from popular runs in both New Orleans and New York City. Guests will be transported back in time to January 16, 1919, where they'll step into Miss Lulu's New Orleans-based speakeasy, Mahogany Hall. There, bootleggers and madam's will entertain you with hits of the era while you sip on specialty cocktails blending prohibition era spirits with a modern twist.
A Sexy New Space
New to the Norwegian fleet is Alibi, which will be a multi-use space which will feature stand-up comedians during the early part of the evening, then transform into a nightclub when passengers are ready to hit the dance floor later that night. As a comedy club, the venue will feature intimate seating and cocktail tables. There will be two comedy acts hitting the stage six nights a week, offering both family-friendly shows and ones more geared toward an adult audience. At 10 p.m., Alibi will convert to a dance club with a black-and-white chevron patterned dance floor, a DJ and — of course — all the LED lighting you'd expect to find in a disco!
Jersey Boys & More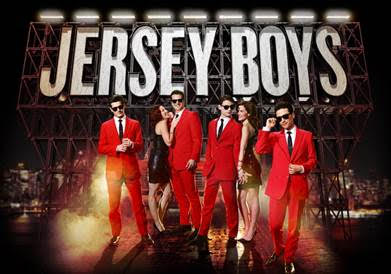 The Broadway blockbuster Jersey Boys will have you singing in your seats as the talented troupe of performers recreate the rise of The Four Seasons, crooning some of their biggest tunes — including Big Girls Don't Cry, Walk Like A Man and Oh What A Night — along the way in the ship's main theater. The ship will also feature The Cavern Club, a recreation of the famous Liverpool nightclub in which the Beatles performed. Not surprisingly, the space will feature a Beatles cover band performing the group's biggest hits.
About Norwegian Bliss
What's already known about the ship is that it'll feature two observation lounges — one exclusively designed for Haven passengers, hull artwork by beloved marine life artist Wyland, and several new-to-Norwegian styles of suite, including solo cabins with virtual ocean views. Launching in the summer of 2018, she'll sail weekly 7-day Alaska cruises out of Seattle. Bliss will move to PortMiami in November, spending the winter offering Saturday sailings to St. Thomas, the Virgin Islands and The Bahamas.
Are you excited about this new ship? Will you be making plans to book the Norwegian Bliss?
Photos: Norwegian