Norwegian will introduce the first purpose-built ship customized for the China market in 2017. Currently under construction, the new ship is designed specifically for the China market with accommodations, cuisine and onboard experiences that cater to the unique vacation preferences of Chinese guests. The new ship will be the second of Norwegian's Breakaway Plus class.
Purpose Built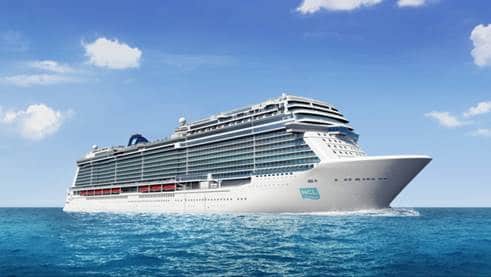 Chinese guests will indulge in a resort-style vacation experience, with the freedom and flexibility to joyfully spend time doing whatever they wish, from enjoying world-class entertainment to fine Mandarin, Cantonese and Continental dining; from duty-free luxury shopping to participating in any number of incredible first-at-sea activities onboard; all on their own time schedule.
Delivery
The new China-based ship will be delivered in Spring 2017. Norwegian will take delivery of the line's first Breakaway Plus class ship, Norwegian Escape, next week on October 22. Two additional ships in this class are on order for delivery in 2018 and 2019.
Norwegian Bliss, which was scheduled to enter service March 2017, has delivery pushed back. The first Breakaway-plus class ship, Norwegian Escape is scheduled to arrive at its new homeport in Miami, Florida in November.
Source/Photo: Norwegian