As part of their Norwegian Edge Initiative, Norwegian Cruise line confirmed to Travel Weekly that Great Stirrup Cay — their private island in the Bahamas — will be closed from August 25th until approximately October 20. And while this will be an inconvenience for some cruisers, it's actually probably the best case scenario as far as widespread impact goes.
What They're Doing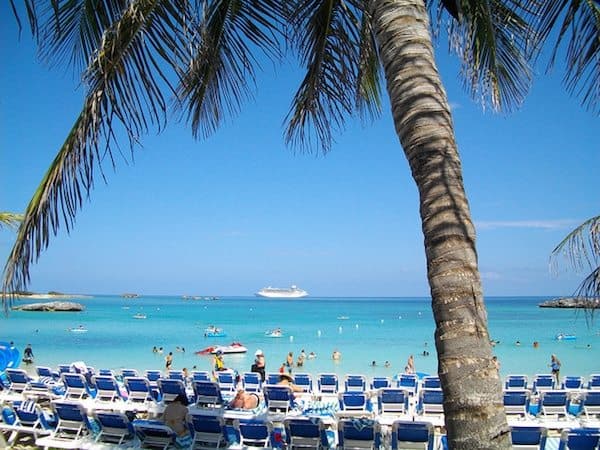 Earlier this summer, plans were released which promise to make the island getaway even more of a must-see attraction than it already is for many cruisers. When the work is completed — with sections likely opening in phases over the spring and summer of 2017 — visitors will be treated to a host of upgrades, including parallel zip lines, a beachside boardwalk and an area where snorkelers can explore underwater sculptures sure to attract a wide variety of marine life. The buffet area will be completely redesigned, and there will also be two new food service outlets, the Landshark Bar & Grill as well as the Abaco Taco bar.
Another aspect which might be less immediately noticeable to those unfamiliar with the island, but welcomed by past visitors, is a major increase in the amount of shaded areas and restrooms available.
An Exclusive Paradise!
Cruisers staying in the Haven or a suite (as well as those willing to pay extra if there is availability) will have access to the exclusive Lagoon Retreat, which will feature the Silver Palm restaurant, a branch of the Mandara spa as well as almost two dozen air-conditioned villas of various sizes.
While closing down for two months will mean some ships wind up having to skip the island — which is visited via tender — this happens to be a time of year when many of the line's vessels would not be stopping at Great Stirrup Cay. For example, the Breakaway and the Gem, which stop at the private island when making runs to the Bahamas, are currently sailing to Bermuda and New England, respectively. (The August 25th sailing of the Breakaway will visit Miami instead of Great Stirrup Cay.) The ship most impacted will be the Norwegian Sky, as it will continue doing runs which normally would have included stops at the private island.
Photo: David Resz/flickr