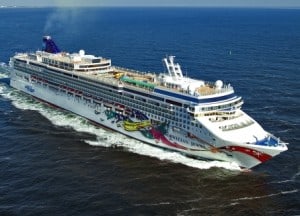 Norwegian Cruise Line celebrates their one-year anniversary of "Partners First," the company's ongoing commitment to putting travel agents first.
In 2011, the company invested $16-million in marketing dollars with their initiative called Marketing Headquarters, on top of the $7-million invested in improving the streamlining of booking processes and technology.
"Our commitment to the travel partner community is stronger than ever," said Andy Stuart, executive vice president of global sales and passenger services for Norwegian Cruise Line. "Our partners are critical to the ongoing success of our business. We are committed to continued investment that focuses on making sure we are easy to do business with and that ensures the long term health of our travel partners."
Norwegian Cruise Line has added programs to train agents such as their seminars at sea, coined PhD@Sea, where agents can get to know the product they are selling.
The company plans to invest more dollars and unveil further details of Partners First later in the year.
Subscribe to our Cruise News Updates.