Norwegian Cruise Line's own Wade Cleophas beat out over 2,500 competition entries from across 13 cruise lines, to win the title of 2017 Bacardi Legacy Cruise Competition Bartender of the Year.  The finals took place in Miami earlier this month in a live competition judged by a panel of beverage industry experts.
Wade's winning creation was the 'Legend Reviver', inspired by classic cocktails with spices reminiscent of traveling to exotic places featuring Bacardi Ocho Anos with star anise infused sweet vermouth, caramel/cinnamon syrup with drops of whisky barrel aged bitters, and a mist of Absinthe.  His cocktail was finished off with a garnish resembling the sails of a merchant ship and wings of the Bacardi bat.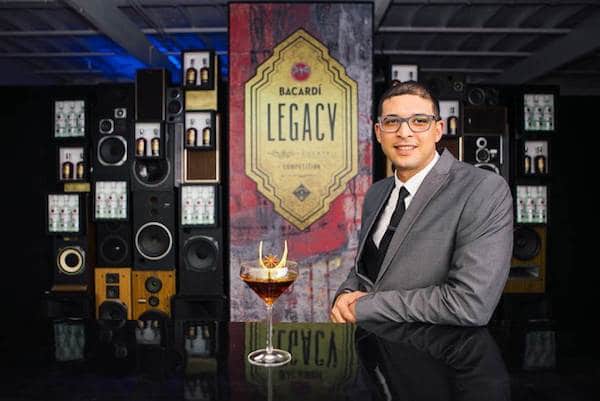 In the three months that Wade was promoting his unique creation, Norwegian sold almost 2000 servings of the specialty drink.  Wade will now move on to the Bacardi Legacy Global Cocktail Competition, held this May in Berlin.  The competition is a global search to find a cocktail that can stand the test of time to become a true Bacardi classic that can stand shoulder-to-shoulder with cocktails such as the Bacardi Daiquiri or Bacardi Mojito.
Wade began bartending over 12 years ago in his hometown of Cape Town, then moved on to work with leading bartenders in Dubai and Miami before joining Norwegian Cruise Line.  Today, he's the assistant beverage manager on Norwegian Escape.
"This is such an exciting time for me, and moving on to compete in the global finals means for the next year I am regarded as one of the top bartenders in the world.  I couldn't be happier to be part of such an amazing company that honestly feels like my extended family."