We're not quite there yet, but the restart of the cruise industry is growing closer, and a new five-part video series produced by Norwegian Cruise Line offers a behind-the-scenes look at the extensive preparations being made for a healthy return to sailing.
The first episode of Embark — The Series, entitled "The Great Cruise Comeback," can now be streamed on-demand here. The slickly produced, nearly half-hour video offers a window into some of the pain experienced by the company and its staff over the past 13 months, but also shares a real sense of optimism for the future.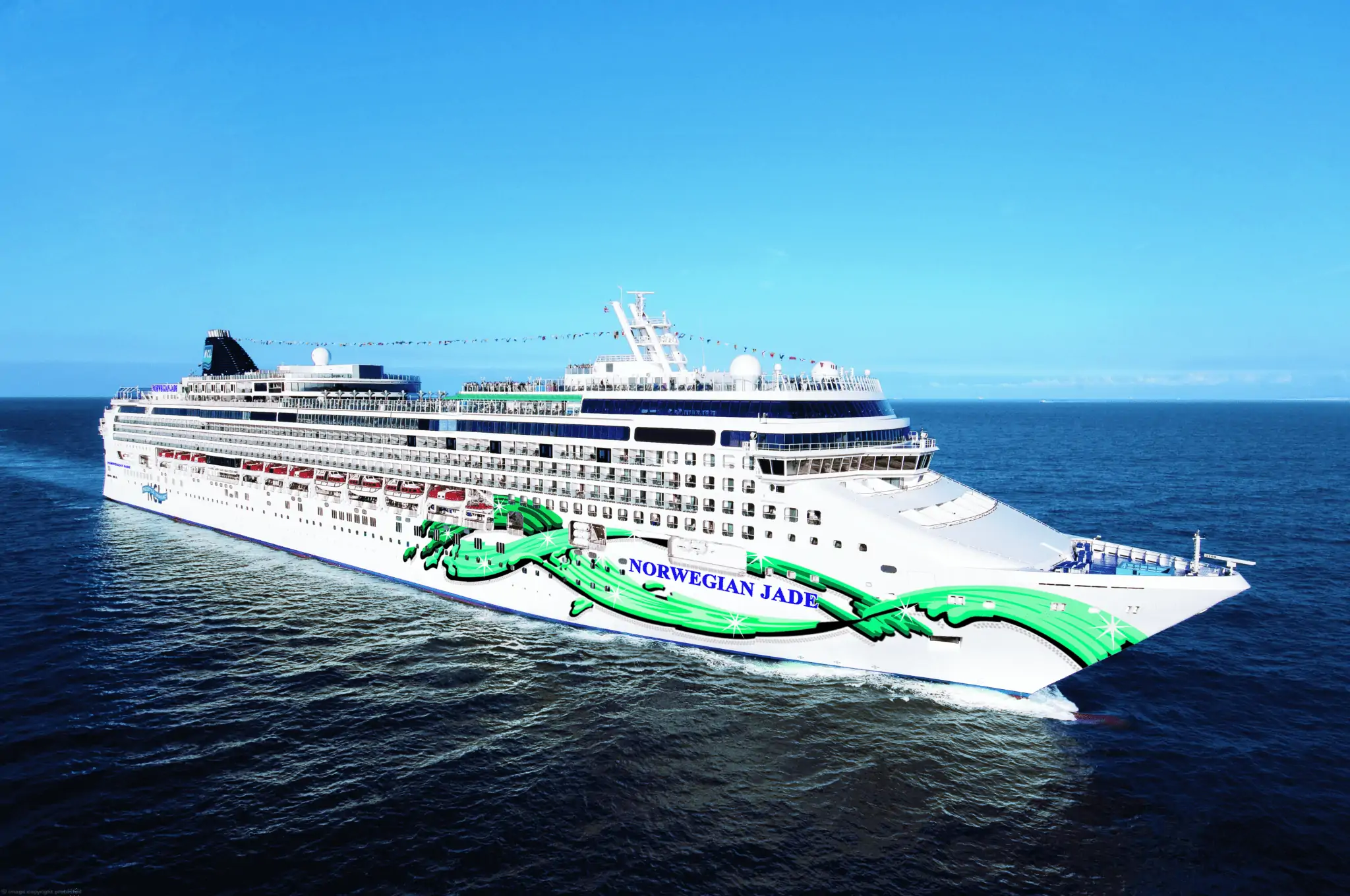 "Our goal is simple," says Norwegian Cruise Line Holdings CEO Frank Del Rio in the video. "We will never have a confirmed case of COVID on our ships. That's the goal. That's pitching the perfect game."
To that end, things will be a little different the next time you arrive at the cruise terminal to board a Norwegian Cruise Line ship, as the video explains. 
Online Check-In Will Be Mandatory For All Guests
Online check-in will be mandatory — you won't be able to enter the terminal without having completed the process through the Norwegian Cruise Line website.
To board the ship, your temperature, blood oxygen level, and pulse will be taken. Facial recognition software will be used to match you up with your photo, reducing contact. Even with the additional health steps, the line says a new streamlined process will cut the embarkation process time in half.
"We're making preparations like I've never seen before in 20 years with the company," says Simon Murray, NCL Vice President of Guest Experience and Innovation. "We are going so far beyond to take care of the health of guests and crew. Seeing what's out there in different travel industries, nothing comes close to this."
From housekeeping to entertainment, food service to sanitation, a long list of new protocols will help ensure safe travel. Getting there has meant examining every element of the operation.
READ MORE: The Tug of War Over The Cruise Industry's Future
A Sumptuous Buffet — With An Added Level Of Service
Wes Cort, NCL's VP Food and Beverage Operations, says the line's sumptuous buffets will be better than ever, with an added level of service, because health protocols mean that guests can't serve themselves.
"That's going to be the biggest change for us," Cort says in the video. "But it's not going to be like you're going into a medical ward with people wearing hazmat suits. We'll have all the variety we enjoyed before and we'll provide that little bit of extra service. I think we're taking the buffet to another level."
And yes, guests will still be able to eat as much as they like.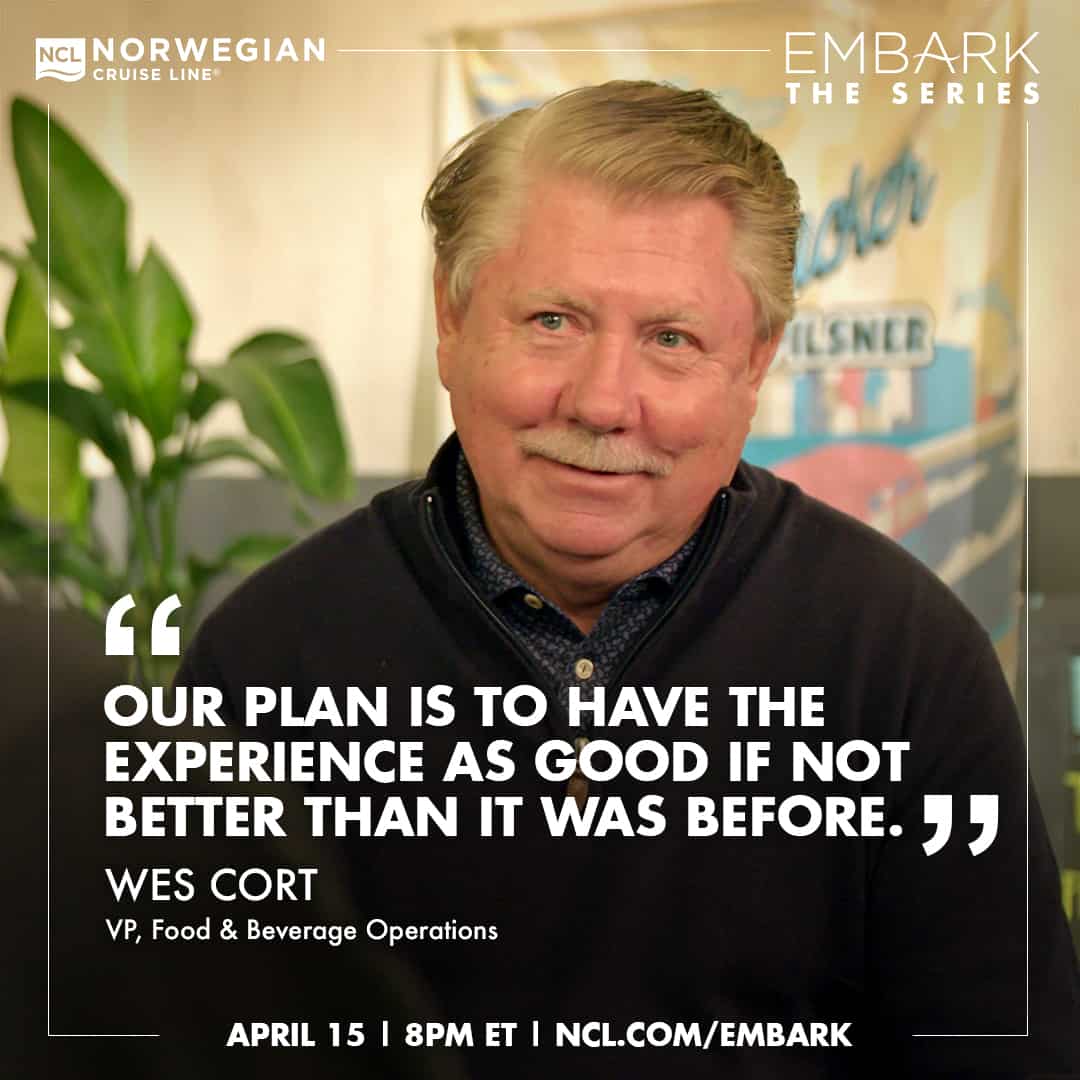 Jenny Lim, NCL's VP Hotel Operations and a 19-year veteran of the company, acknowledges that "the last six months have been pretty challenging and emotional." But as she prepares for restart along with the rest of her large team, she says their desire to return to their "home away from home" is inspiring. "It's really touching and really heartwarming to see that we have so many dedicated team members ready to come back, and committed to bringing our ships' operations to a new level."
Can't Wait To Say 'Welcome Aboard!'
"I'm really looking forward to the day when I can stand on the gangway with my team to say 'Welcome Aboard' to the first group of guests that is stepping on the ship."
Harry Sommer, President and CEO of Norwegian Cruise Line, says he has been "amazed and thrilled" by the positive response from past guests, who are watching closely as the line prepares to sail again.
"It's been an exciting time for us as we recently announced the redeployment of the first ships to set sail following a yearlong pause in our operations," Sommer says. 
"We're looking forward to reconnecting with our guests, crew, team members and partners in person as well as through the EMBARK with NCL platform, which will showcase our return to cruise journey through the people of NCL."
The cruise line says future episodes of the series will chronicle the journey back to service, as well as sharing news of new products and innovations.
The line will operate its first confirmed summer sailing on July 25 from Athens, but it also hopes to relaunch from U.S. ports shortly after. The company has presented a restart plan to the Centers for Disease Control and requested clearance to sail from the U.S. as early as July 4.