Norwegian Cruise Line's ship Norwegian Pearl sailed into Miami today after a two week dry dock where every stateroom and many public areas were revitalized and given a modern makeover.
Stateroom Updates
The ship has a total of 1,197 staterooms and every one got a refreshed look with cool blue hues and new furniture, carpeting, headboards, televisions, and the addition of USB outlets for device charging.  Across the ship, over 2,200 pieces of artwork were installed for guest to enjoy in their cabins, as well as in Cagney's and The Haven.
Guests who sail in the luxury ship-within-a-ship suite complex The Haven will now enjoy a refurbished Haven Courtyard with new finishes on the decks, pool, and hot tubs as well as furniture and the addition of new cabanas.  The Haven's suites and villas also received extensive modernizations with new wallpaper, furniture, finishes, carpets, drapery, and artwork.
Public Areas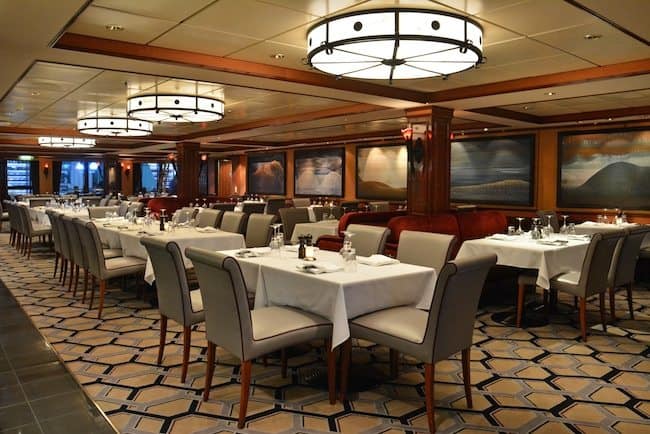 Cagney's Steakhouse, a popular venue not just on the Pearl but across the fleet, received new carpeting, artwork, furniture upholstery, and window treatments.  The ship's guests will also be able to enjoy a more elegant and modern setting at Moderno Churrascaria, which received new tables and chairs, wall laminates, granite bar tops, and and a new glass-door entrance.
Those looking for a pub experience will enjoy an updated O'Sheehan's Bar & Grill with modern flooring, and refurbished granite topped bar, bar back shelving, new ceiling and lighting fixtures, new wall finishes, and fresh tables and chairs as well as new banquet seating for larger groups.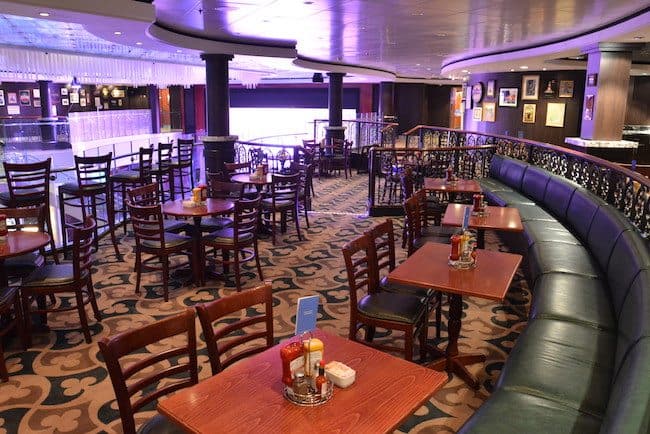 The pool deck was also included in the updates; it received fresh flooring and paint and refurbished whirlpools.  The Great Outdoors and Sky High bars both got new flooring, and Sky High received an overall refreshed atmosphere as well.
Itineraries
Norwegian Pearl is currently sailing from Miami through April to the Panama Canal and western Caribbean.  In the summer, the ship will operate the popular seven-day cruises to Alaska from Seattle, visiting Juneau, Skagway, Ketchikan, and Victoria, BC.