You know what's stressful? Hosting Thanksgiving dinner for the entire family, trying to figure out what to give everyone for Christmas and finding a place to celebrate New Year's Eve that won't be overcrowded and cost a gazillion dollars. In other words… the holidays. The holidays are stressful as heck. But Norwegian Cruise Line is once again offering you the perfect escape from the holiday blues via their Holiday Bonus Cash sale.
Get Free Money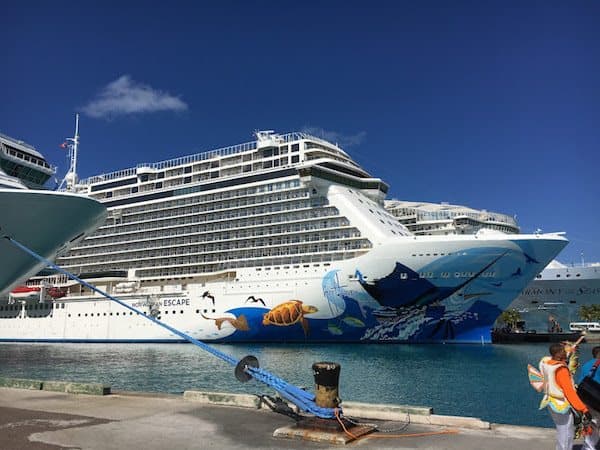 On select Thanksgiving, Christmas and New Year's sailings, passengers can get the gift that keeps on giving: on-board credit. On qualifying sailings, passengers can get $100 on-board credit that can be used on pretty much anything other than onboard service charges or pre-purchased activities.
Wanna play a few rounds of Bingo? Have at it. Relatives driving you to drink? Let NCL pick up the tab. That last part is especially true for those who, as part of the Free At Sea promotion, opt for the free beverage package. Because the holiday cash offer is, in most cases, combinable with the Free At Sea promos which give you up to 5 free "perks", with how many you receive depending on the category of stateroom you book. (It's worth noting that, as is usually the case with this type of special, it is not applicable to folks who book a "guarantee" stateroom in any category.)
This offer is running from now until June 5th, making this the perfect time to get all your Christmas shopping out of the way by booking a family cruise and being done with it. (The other option? Book yourself on a cruise and let the rest of them fend for themselves!)
Cash For Cuba
The line is also currently offering $50 on-board credit to passengers booking certain 2017 and 2018 sailings to Cuba aboard the Norwegian Sky. As with the Holiday offer, this one can be obtained by passengers in all stateroom categories except guarantees.
For more information, contact your travel agent, a Norwegian personal cruise consultant or click here to visit their website.