Norwegian Cruise Line has released new details today about their upcoming destination in the western Caribbean; Harvest Caye, Belize.  It is set to welcome guests beginning this November.
The resort-style port of call will not only be perfectly suited for guests who simply want to lie on the beach and sip a drink all day, but it will be perfect for thrill seekers, and travelers who want to see and experience the culture that lies in mainland Belize.  It will offer a large marina, where guests will be able to leave for a vast variety of shore excursions to explore the country, including Mayan ruins, river rafting, nature tours, and more.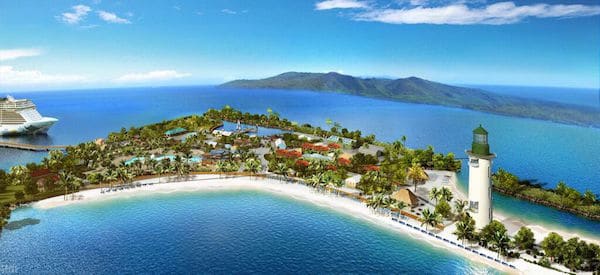 The heart of Harvest Caye will be its seven acre postcard-perfect beach, with white sand and crystal clear water.  Guests have the option to rent one of eleven luxurious beach villas.  The enclosed villas will accommodate up to ten guests, and include air conditioning, lounge and dining areas, a private restroom, showers, hammocks, and dining and beverage options with concierge service.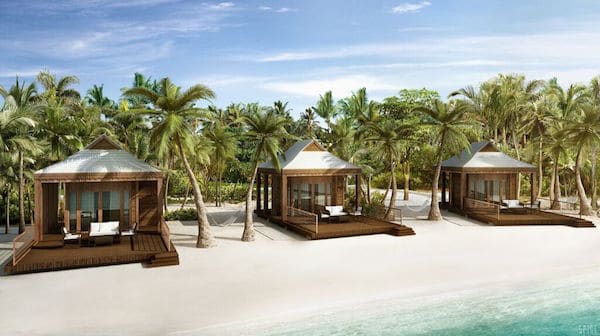 Things to Do:
For those that want a resort-style experience, Harvest Caye will boast a landscaped pool area, featuring a 15,000 sq. ft. pool with a waterfall feature.  It will include a swim-up bar, lounge chairs scattered throughout, and 15 canopy pool cabanas, which will be available for rent.  They will include lounge furniture, drapes, and drink service.
Guests looking for some fun and adventure will find a lot to do in Harvest Caye.  The island will feature a 130 ft. tall Lighthouse, which will be the central base for a variety of aerial activities, including:
zip lining
suspension bridges
free fall jumps
a tandem "superman" style zip line
The island's zip line course will have over 3,000 ft. of zip line, with stops at three different platforms.  The Lighthouse will also feature a ropes course on a platform in the saltwater lagoon.  For less thrilling adventures, guests will also be able to enjoy watersports such as canoeing, kayaking, and paddle boarding in the shallow lagoon area.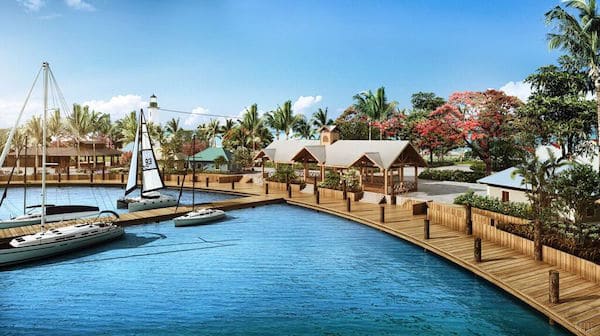 Dining Options Include:
Jimmy Buffet's Landshark Bar & Grill.
Laughing Bird Bar & Grill
Manatee Marina Bar & Grill
Horse-Eye Jack Bar & Grill serving the cabanas, as well as drink and food delivery in the pool area.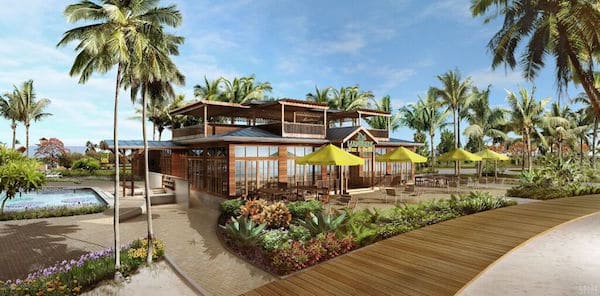 Those looking for authentic Belizean food will be able to enjoy street-style dining in the shopping village.  The village will also feature a variety of name-brand retailers, as well as items from local Belizean craftsmen.
Norwegian Cruise Line, Regent Seven Seas Cruises, and Oceania Cruises will all visit Harvest Caye during western Caribbean and Caribbean itineraries, beginning November 2016.
Renderings courtesy of Norwegian Cruise Line.
Pin this!