Norwegian Joy  was floated out of MEYER WERFT's covered building dock II on Saturday, March 4 in Papenburg, Germany, where the 168,800-ton ship has been under construction since September 2015.
Currently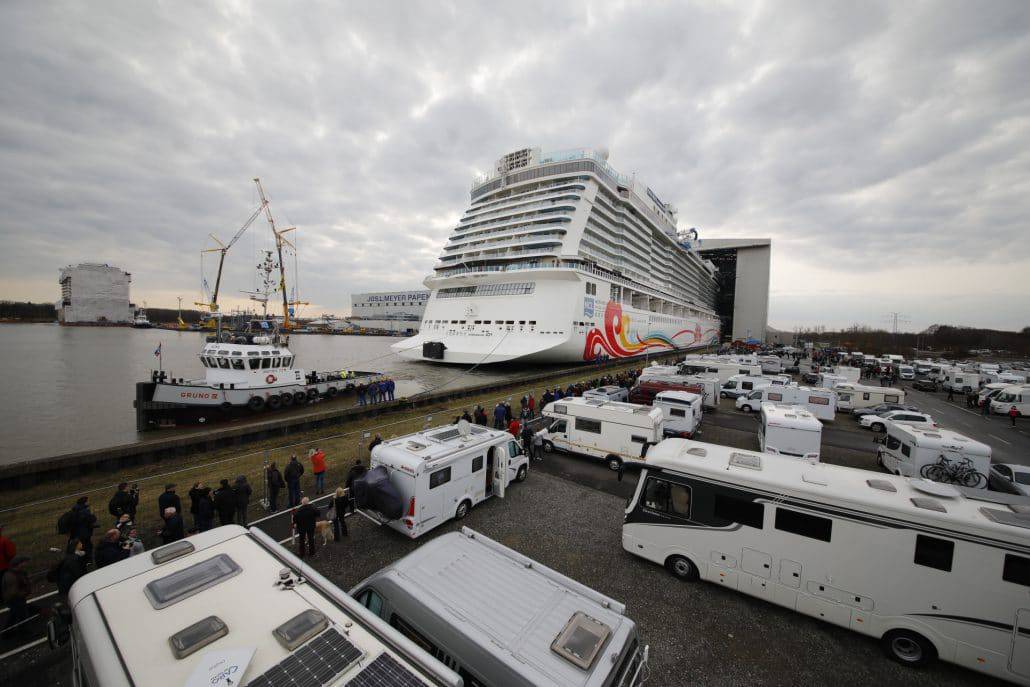 Currently being built at Meyer Werft in Germany, Norwegian Joy is Norwegian Cruise Line's first purpose-built ship customized for China. The name Norwegian Joy emphasizes the experience that the ship will offer, a promise that guests will 'Experience Paradise on the Sea.' Accommodating 3,850 guests with luxurious suites in the exclusive ship-within-a-ship complex, the new Breakaway-Plus Class Ship will debut in China in summer 2017.
Coming Soon
Norwegian Joy will offer engaging and innovative activities including a first at sea two-level competitive racetrack, an open-air laser tag course, thrilling simulator rides and interactive video walls at the Galaxy Pavilion as well as hover craft bumper cars, a state-of-the-art racing simulator and two multi-story waterslides.
Source/photos: NCL