Norwegian Cruise Line announced in August 2013 their plans to open a new private island in Belize this year.  The resort-style port of call, Harvest Caye, is made up of two adjoining islands and is 75 acres in size.
The island was originally slated to open in February, but the cruise line has pushed back its debut date.  They said "We are dedicated to delivering the highest quality amenities and services to our guests in one of the richest ecosystems in the region with a diversity of flora and fauna that is core to the Harvest Caye experience.  As a result, the grand opening of Harvest Caye will now take place in November 2016."  While this seems quite vague as to the reasons why the date is being pushed back, our interpretation is that they just haven't been able to develop the landscaping, greenery, and other details as quickly as they originally intended.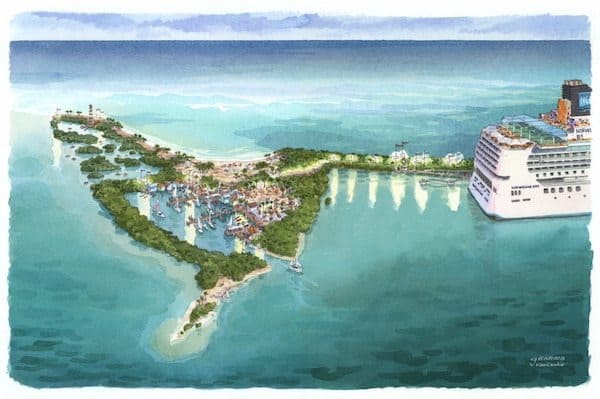 Since there were ships slated to call in the port and it's not ready yet, those ships will be calling in Belize City instead.  Norwegian Cruise Line will be revealing further details on the destination and experience early this year, so we'll have to stay tuned to find out more.  Guests booked on cruises intended for the port before it will now be open will be sent revised itineraries later this week.
In the meantime, if you want to read our original post in 2013 all about the new island, click here.