(Updated March 18, 2:18 p.m. EDT) Thousands of former cruise ship passengers may have been exposed to coronavirus (COVID-19) during their sailings and disembarked none the wiser.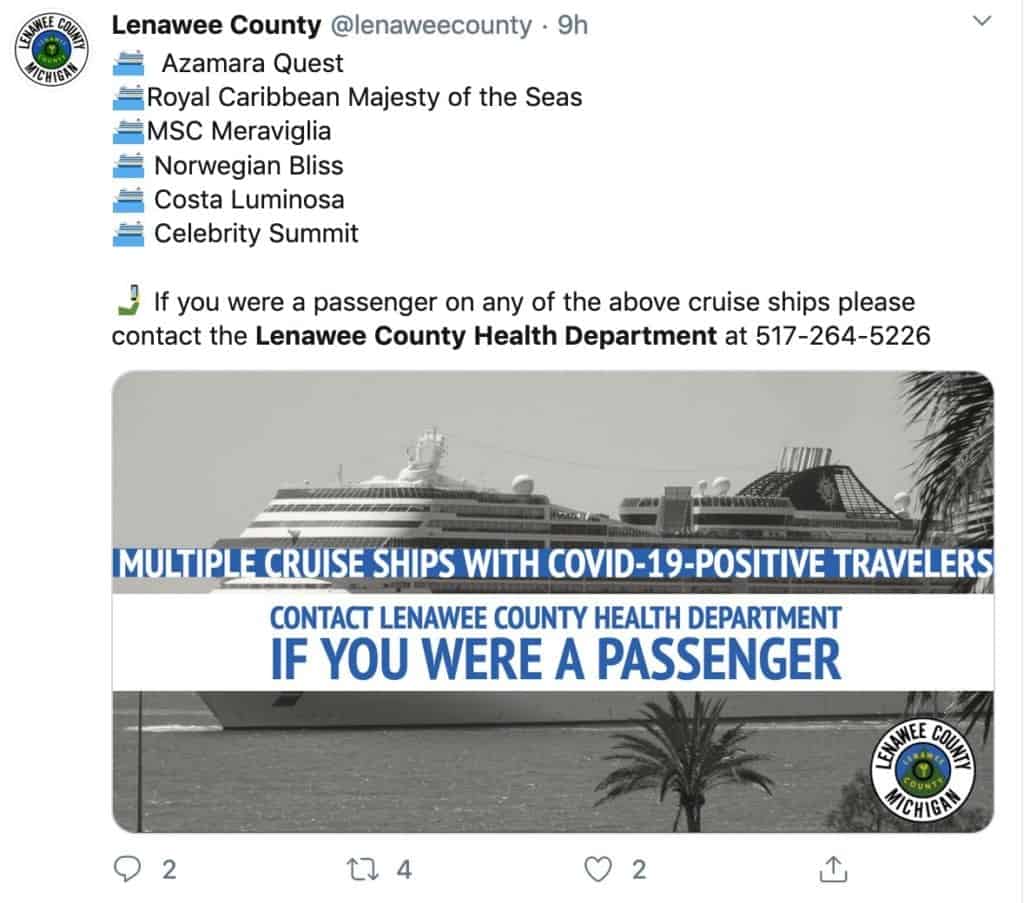 The Ships In Question
A press release sent out Monday afternoon by the Lenawee County Health Department in Michigan informed locals of the situation. "The following is a list of the cruise ships that [the Centers for Disease Control and Prevention] is aware of that have had at least one case of COVID-19 identified among passengers after they left the ship."
It went on to list the following ships and dates:
Azamara Quest: sailings departing March 2, and any subsequent voyages
Majesty of the Seas: sailings departing February 29, and any subsequent voyages
MSC Meraviglia: sailings departing March 1, and any subsequent voyages
Norwegian Bliss: sailings departing March 1, and any subsequent voyages
Costa Luminosa: sailing departing March 5, and any subsequent voyages
Celebrity Summit: sailing departing March 7, and any subsequent voyages
A  passenger who'd been on the most recent sailing of the Norwegian Bliss Tweeted the company (@cruisenorwegian) to ask about the veracity of the press release and its contents, Norwegian said, "Guests who traveled on the March 1 and March 8 sailings of Norwegian Bliss received a letter sharing information regarding a two-year-old who traveled aboard the vessel on March 1 who tested positive for COVID-19."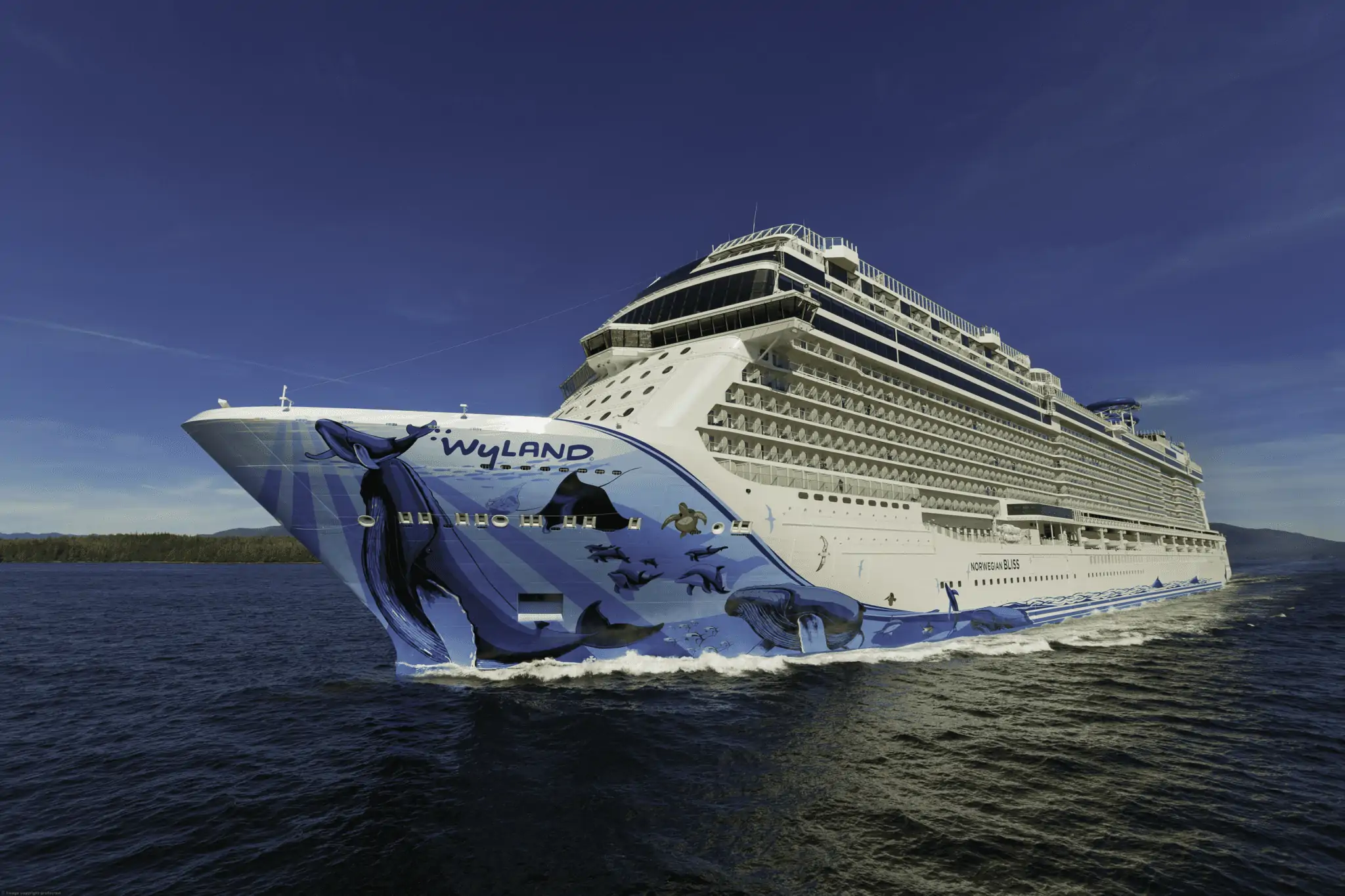 In a second Tweet, Norwegian said, "At this time, we are not aware of other similar cases from these voyages. However, in an abundance of caution, the CDC asked that we make guests of the two mentioned voyages aware. This is all the information we have to share at this time."
Elsewhere on Twitter, @KCisTCB said, "We just received a call from public health advising they have received confirmation of confirmed #COVID19 cases from the [February 29 Celebrity Summit] sailing and have received a copy of the cruise manifest and are working to contact passengers."
After the story was published, Azamara Club Cruises told Cruise Radio, "We can confirm we have zero cases of COVID-19 and that Azamara Quest is a healthy ship."
North American based cruise lines voluntarily suspended operations for 30-days on Friday, March 13.
Guests who were on any of the impacted sailings should be extra vigilant for signs of illness in general, and respiratory illness in particular.
They should also consider contacting their local health officials for information on how best to proceed and, if necessary, how to be tested for coronavirus.