If you've been following me on Facebook, Twitter or Instagram you may've known I've been stuck in New York City because of Winter Storm Juno. This came right after two cruise events I attended in the city, the Carnival Vista reveal and the New York Times Travel Show.
As I'm writing, this I'm sitting at JFK airport hoping that my JetBlue flight is on time and gets the first departure to Jacksonville.
Here's the timeline: 
Sunday
We got warning that Winter Storm Juno was going to be nastier than anticipated and that we should change our flights to leave New York City. After the New York Times Travel Show, I tried to change my flight to the next available, with no luck. I was going to ride the storm out. No weather events happened on Sunday.
Monday
I woke up Monday morning and headed down to the Today Show, it always fascinates me seeing the behind the scenes. I took the train to Rockefeller Center and walked to the taping. There were only five people there. Five! They must've knew more than me because it seemed well. Around 7a the snow started and wind started kicking. It was then and only then I realized this could not only be fun to ride out, but could get pretty intense. I'm used to hurricanes in Florida but never experienced a blizzard, except at Dairy Queen. See what I did there?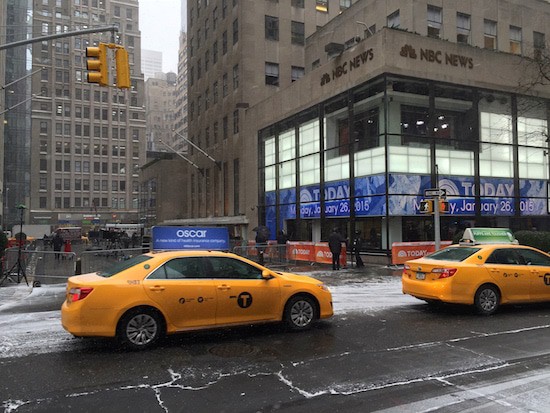 Hearing Al Roker on the Today Show talk about the severity of the storm, I went back to my AirBNB room in the Bronx and picked up my belongings to move into the city for the next couple of days. I knew the city would be first on the priority list when it came to clearing snow. In hindsight I'm glad I moved into the city because they wound up closing the metro system that evening. I got a room on Hotwire at the Yotel, 42nd and 10th ave in Hell's Kitchen.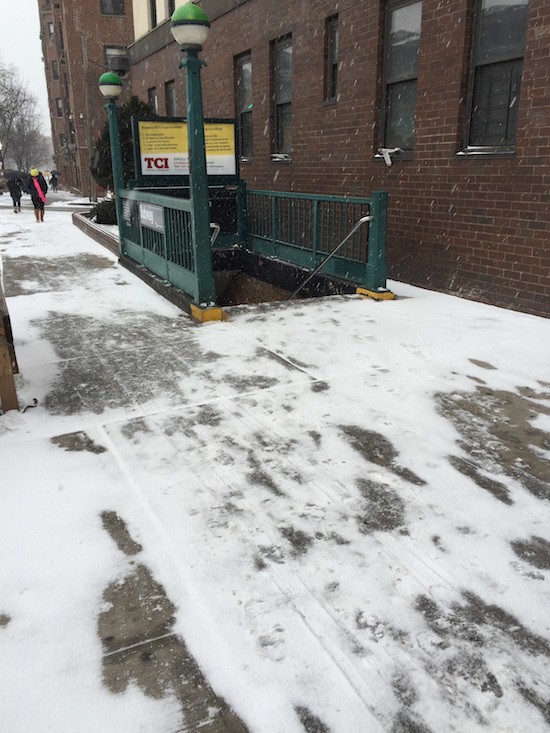 The nasty stuff started around 4p and went on for a few hours. The wind was whipping around the streets of midtown Manhattan.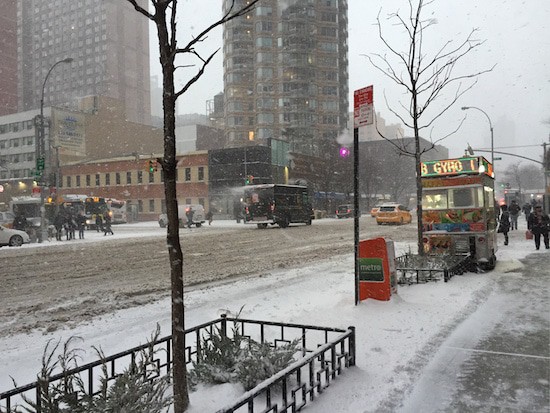 By 5:30 the snow was blowing sideway.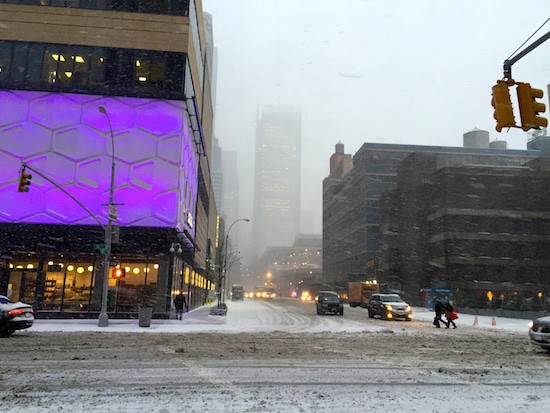 I stuck around my hotel for the majority of the evening, only going outside once to do an interview with a local TV station in Jacksonville, Florida. During the interview I head to stand in a parking garage entryway because the wind was blowing super intense.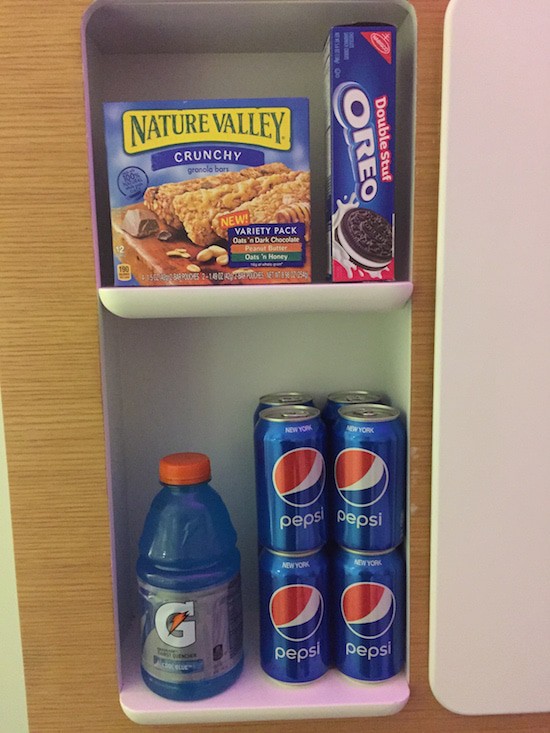 Taking the advice from my friends I walked across the street to the CVS to grab some food just in case the city was closed down the next morning.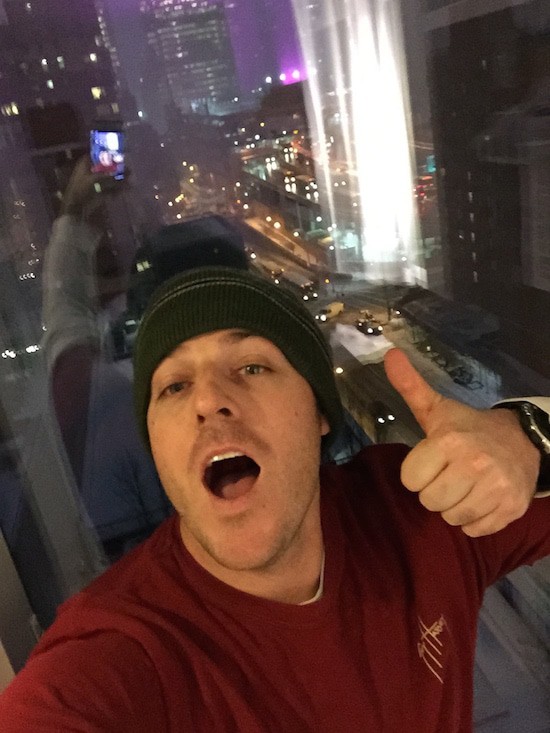 At 2 am it looked really bad outside.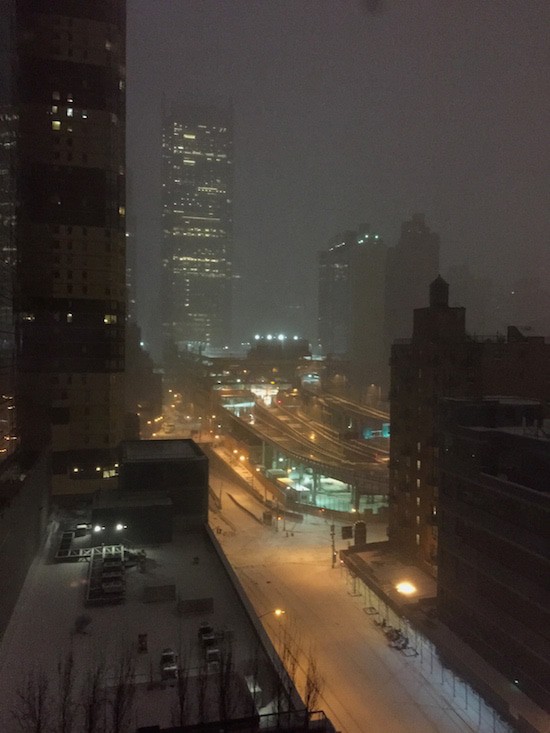 Tuesday
When I woke up on Tuesday morning I didn't really know what to expect. I turned on NBC and they still had round-the-clock coverage. The storm shifted eastward during the night and hammered Long Island pretty hard, some areas over 24 inches of snow. They announced that the metro system was going to start opening at 9a, operating on a weekend schedule. Around 8a I geared up and went outside in hopes to get some pictures.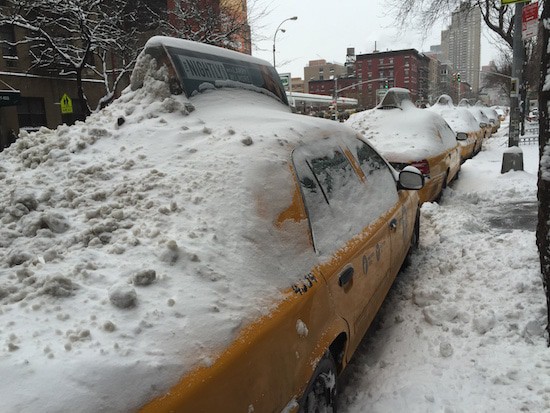 The first stop was to find a Dunkin' Donuts, and there was one block from the hotel. It was weird seeing cabs covered in snow in not operational. When you think of New York City you tend to think of yellow cabs honking and drivings erratically through the streets.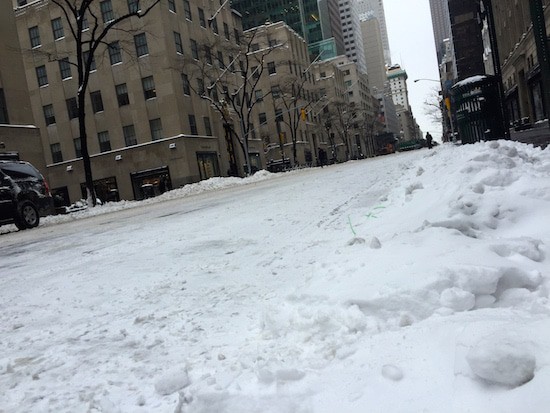 I crossed just south of Times Square and looked up to find just the lights on but no people in the street.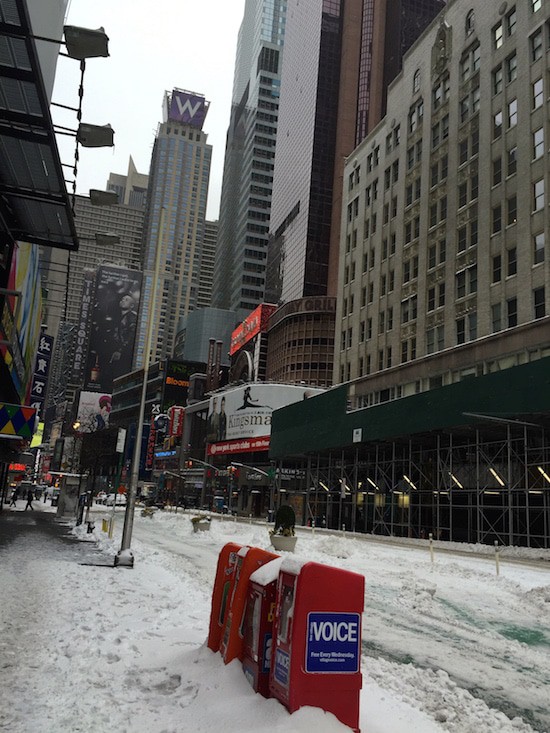 Just for grins I shot over to 50th and 5th to check out the Today Show, they were all broke down, no people on the plaza. So I went north to Central Park. I've always wanted to see Central Park covered in snow. It was awesome!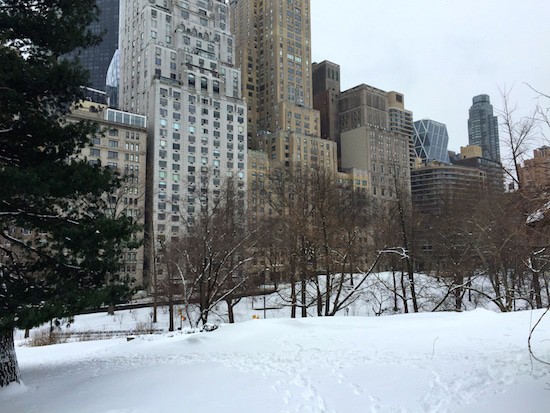 Central Park probably had the most movement in the city. There were a handful of people walking around. Three of the people came up to me asking where I found a coffee shop open.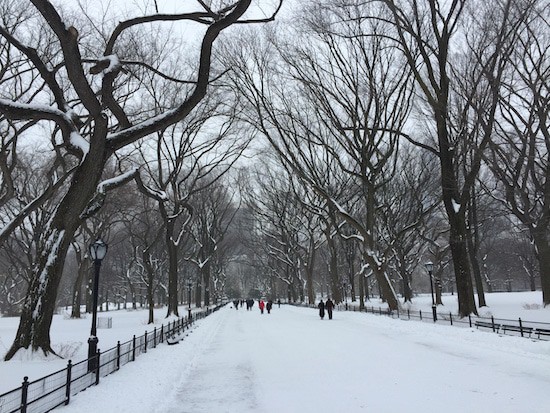 More scenic views of Central Park.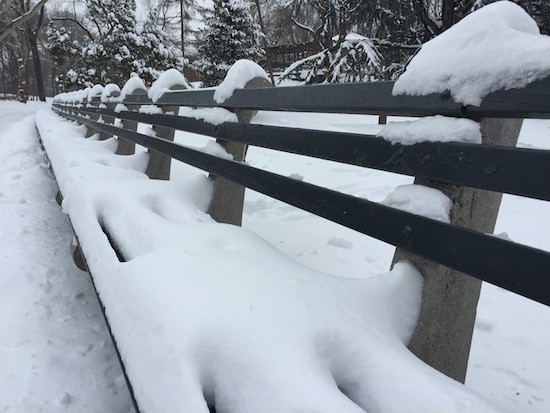 Another picture of Central Park in silence.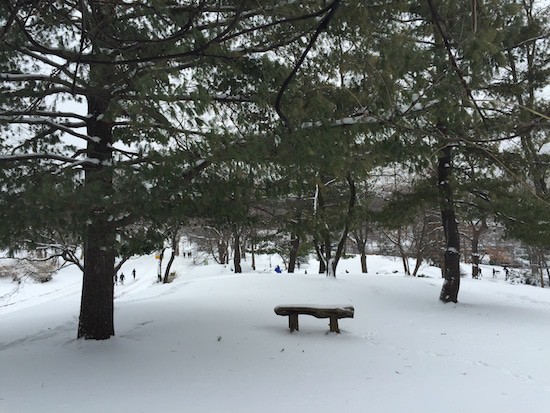 There were still snow showers falling in Central Park when I was there so I headed to the diner to grab a bit to eat and head back to the hotel until the snow stopped.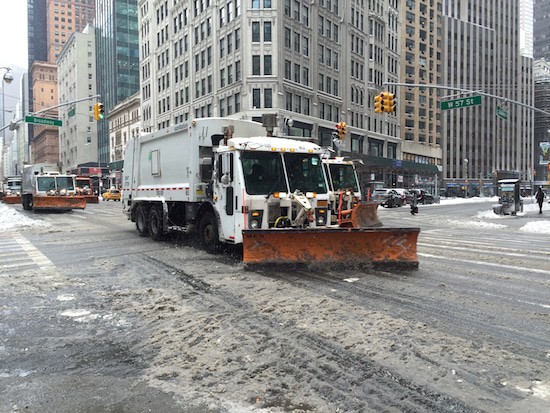 Even though this was my first time experiencing snow, I'm content with not seeing snow for a while.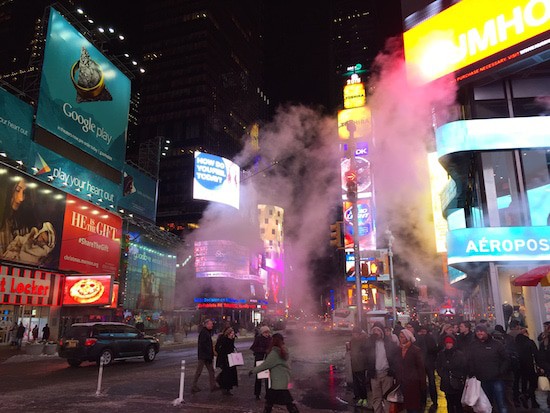 By Tuesday night it was back to the normal city I know.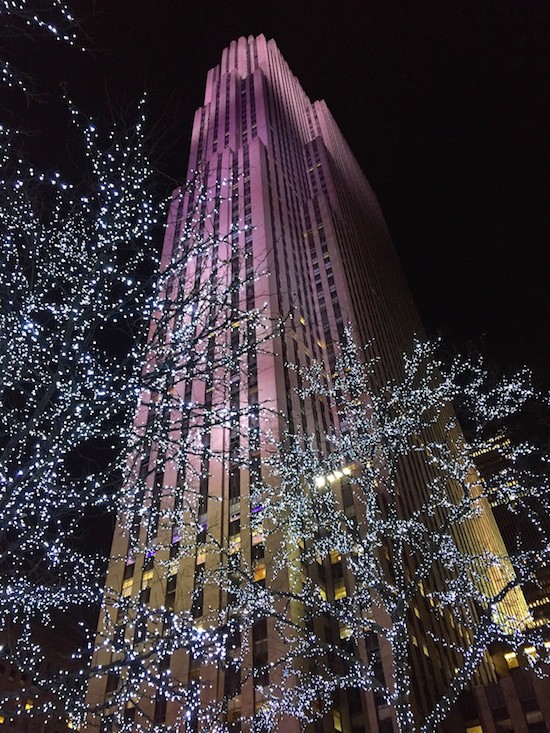 The snow was still sticking because it never got above 27 degrees.
Wednesday
The day started at 4a, waking up and catching an Uber from my hotel to JFK airport. Only about a quarter of the flights are canceled out of here today. Luckily, Jacksonville is on time and set to go.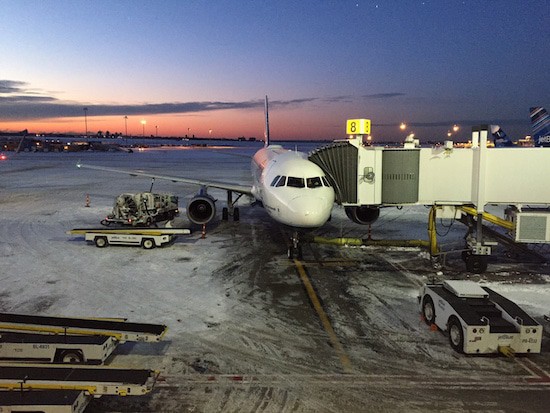 In closing, even though it wasn't as bad as initially planned, it was an interesting experience. I've been talking to people at the airport this morning who have been stranded since Monday. One gentleman couldn't get a hotel and has been here for three days. I casually asked him if he had travel insurance, he said no, he didn't think he'd need it. Tough lesson for him. Always, always, always purchase travel insurance.
Thanks for reading!
Have you subscribed to Cruise Radio yet? Subscribe to us on iTunes and Stitcher Radio Network.