Located in the heart of the Nieuw Amsterdam, on the second floor and right next to the atrium, sits the Pinnacle Grill, Holland America's Pacific Northwest steakhouse. This restaurant serves up a variety of northwest steaks and seafood in an intimate atmosphere with a seaside view.
Appetizers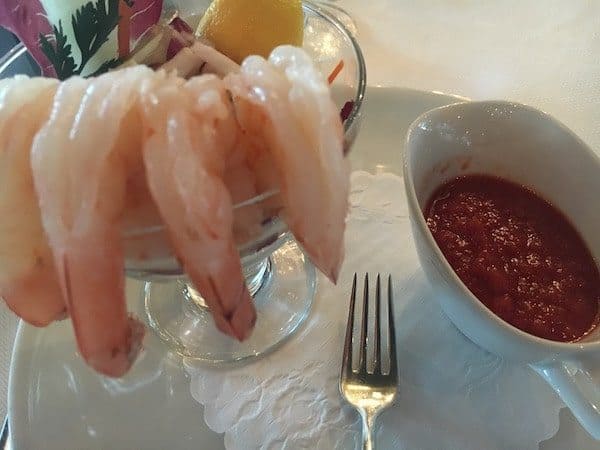 Your dining experience begins with a selection of breads while you browse through the menu. Choose from a variety of appetizers including lobster bisque, crab cakes, salads, and steak tartar.
Main Entrée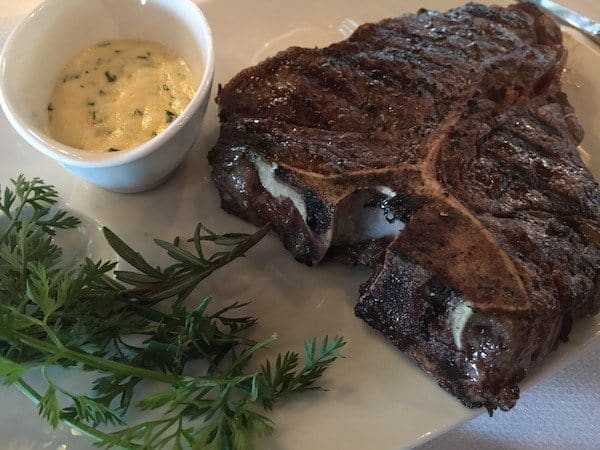 The main courses are divided up by land and sea. Land includes pork, chicken, and of course, steaks. Featured steaks are filet, ribeye, sirloin, and for the hearty appetites the 23 oz porterhouse. All steaks have the option of adding a sauce on the side to compliment such as garlic butter, peppercorn, or hollandaise.
The sea side of the menu gives the options of an assortment of fish, and of course the Alaskan king crab legs, which are served already cracked for easy, mess-free enjoyment. No need to do any work on this vacation.
All sides except the baked potato are portioned out for sharing. You will choose from a variety of vegetables and potatoes for all guests at your table to enjoy, eliminating the decision making and allowing you to sample a little more.
Want more? For a surcharge you can add a beautiful lobster tail to your meal. Two sizes are offered.
Dessert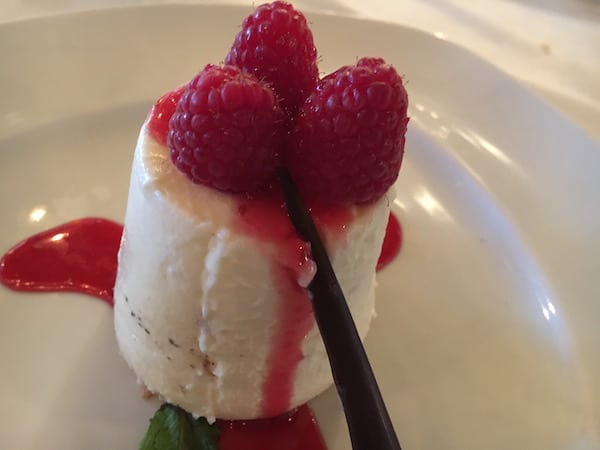 Dinner concludes with a sweet selection of desserts. The first thing that will catch your eye on the menu is the famous not-so-baked Alaska. The restaurant uses Ben and Jerry's cherry garcia ice cream, which is covered by a toasty marshmallow layer. This was highly recommended by the waiter and with good reason. Other options include a vanilla soufflé, berry cheesecake, and an assortment of premium ice creams.
Thoughts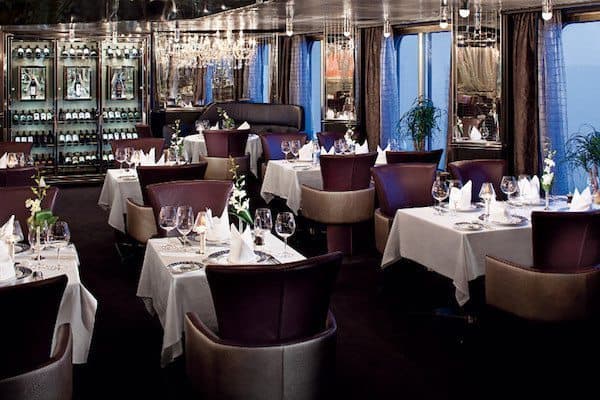 From the moment we walked into the restaurant, I was impressed. The staff was friendly, knowledgeable, and even entertaining. The food all came out to the table in a reasonable amount of time, and everything was prepared exactly how it was ordered. The quality of the meat and seafood was well worth the price.
Dining should be an experience to be enjoyed, and the Pinnacle Grill definitely offers an unforgettable one. I highly recommend trying it out the next time you sail Holland America.
The price per person is $35 and includes an appetizer, entree, sides, and dessert. Reservations are needed, and can be booked pre-cruise online or once onboard.
You can view the Pinnacle Grill menu here.
Pin this: