If you get annoyed by the fact that many stores put out Christmas decorations right after Labor Day, you might want to stop reading now. Because we're about to advocate that you start planning your 2018 — or even 2019 — holiday cruise right this minute. It might sound insane, but read on and we'll tell you why it just might be the best holiday-related decision you've ever made. At least the best one since the year you wisely realized that Tickle-Me-Elmo was going to be a massive seller, bought 500 of them and made a killing on eBay.
Why Book Your 2018 Holiday Cruise Now?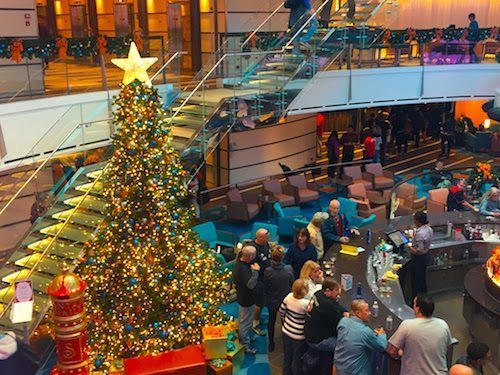 1. It ain't easy getting everyone on the same page.
Now, we're making the assumption that you're going to want to spend the holidays with friends and/or family. If you've ever organized a family vacation, you know how tough that can be. Aunt Judy doesn't want to go to a port she has to fly to, and your sister Regina refuses to take her kids out of school a day early. (Even though, let's face it… one more day in the educational system probably won't help those two.) It's going to take a while (and a whole lot of patience) to pull this together, so… better get started.
2. Give people time to save.
You've already got a special savings account dedicated to your cruises. Every week, you have money transferred from your checking to your savings account. No, not the normal savings account. The one that you only use for cruises. But the rest of your travel mates might need a little time to save up for the holiday cruise, so booking a year in advance gives them a little leeway.
3. Suddenly, Christmas shopping is a lot easier.
You know how impossible it is to figure out what to get your brother-in-law? The one who hates every gift he has ever gotten? Once you've decided that the family's going on a cruise next year, you can give him gift certificates that can be used on board. Birthday? Check. Anniversary? Check. Or, better still, everyone going on the trip can agree that the trip is your gift to one another and that nobody's buying anyone anything for the next year!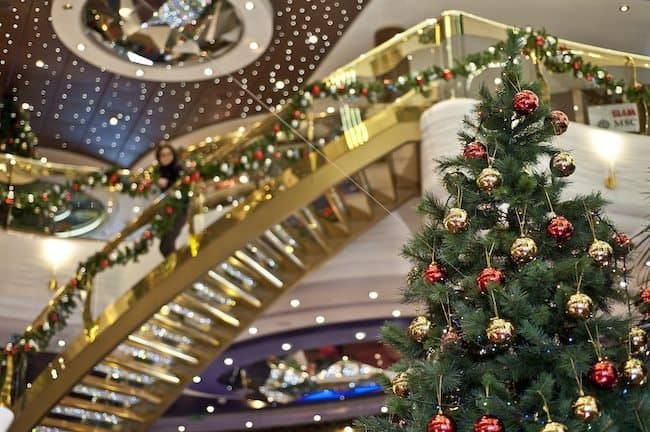 4. Two words: Cyber Monday.

If you must, feel free to go out and risk being trampled by the Black Friday crowds. But if you ask us, nothing beats the amazing Cyber Monday deals you can find by hitting your favorite websites. Plus, you don't even have to get dressed to do so. (Unless, of course, you're doing your Cyber Monday shopping at the office… then it's probably advised to wear at least a little something.) Count on just about every cruise line offering Cyber Monday deals, making it a great time to book the family vacation for next year.
5. You deserve it. 
Instead of spending all day cooking a turkey that will be eaten in 10 minutes and complained about by your cousin, why not give thanks that someone else is doing all the work? And why spend Christmas Eve whipping up endless batches of eggnog when you can have bartenders making mudslides? A holiday cruise is the very definition of win/win: Everyone gets to have a great time, and nobody has to do all of the onerous chores which go along with hosting.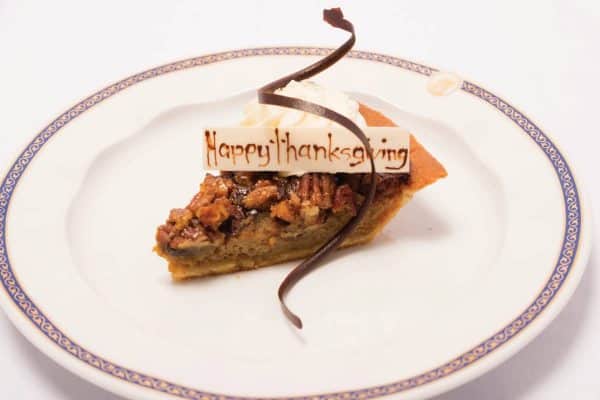 Forget cooking a pie… let someone serve it to you!
Have you ever taken a Christmas or Thanksgiving cruise? What was the best part?