In this episode of Cruise Radio, I sit down with The Points Guy staff writer Ashley Kosciolek to discuss our experience onboard the brand new Mardi Gras cruise ship from Carnival Cruise Line, which is the largest ship in their fleet.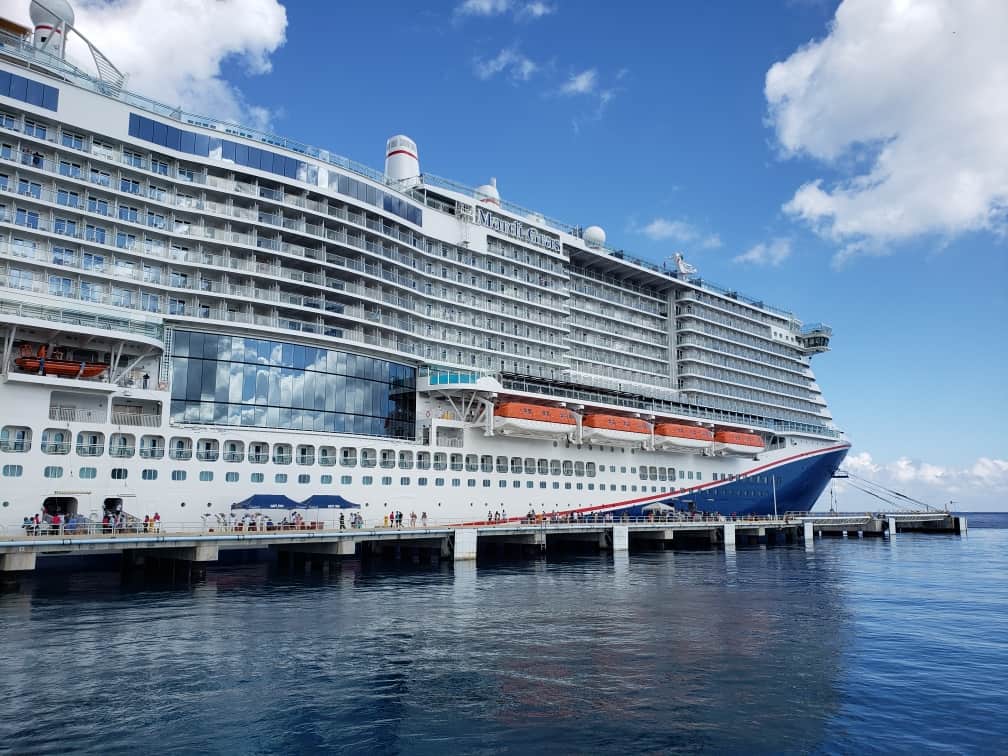 Mardi Gras is an Excellence-class cruise ship packed with new and exciting onboard amenities, including Bolt, the world's first onboard roller coaster.
Another tweak to traditional cruise ship design can be seen in Mardi Gras' Grand Atrium. This airy glass-fronted space stretches over 3 floors and is located to one side of the ship overlooking the sea instead of in the center of the ship, and offers passengers a relaxing space to hang out and enjoy panoramic ocean views.
You'll hear Ashley and I discuss our thoughts on the ship's health-related policies, as well as our bar and restaurant reviews, the onboard entertainment, what we think of the cabin design, and of course, our ride on BOLT, the first rollercoaster at sea. 
Listen Below
Timestamps
[01:04] Host Doug Parker introduces Ashley Kosciolek
[01:20] Ashley compares the Carnival Mardi Gras experience to her other recent cruises 
[02:29] Mask wearing mandates for passengers aboard Carnival Mardi Gras
[03:19] Features of the Carnival Mardi Gras
[05:50] Doug's thoughts on the Grand Atrium
[08:08] Queuing on board the ship
[09:40] The ship's dining concept
[10:55] Doug and Ashley's food and restaurant recommendations
[13:51] Doug and Ashley's best drinking spots
[17:03] Doug's review of BOLT, the onboard rollercoaster
[20:10] Ashley's experience of the onboard rope course
[21:08] Doug and Ashley review the cabins
[24:26] Ashley's thoughts on the cruise at its halfway point
[25:11] Doug's thoughts on the cruise at its halfway point
Resources Mentioned 
Support Our Underwriter
TripInsurance.com, offering three different travel insurance plans – good, better, and best – one plan for every budget. Get your quote at TripInsurance.com.