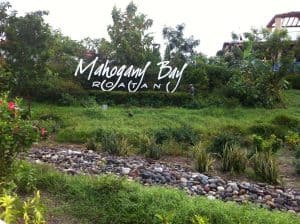 Just last week the popular cruise port Mahogany Bay in Roatan, Honduras, reached their one-millionth cruise passenger. The $62-million dollar shopping, excursion, and dining facility hosts Carnival brands: Seabourn, Costa Cruises, Carnival, Princess, Holland America, P&O Cruises, as well as non-Carnival brands.
"Achieving our one millionth visitor in less than two years of operation is a testament to the outstanding facilities and quality landside experience enjoyed by the thousands of guests who visit the Mahogany Bay Cruise Center each week," said Mike Reimers, general manager of the facility.
The one-millionth passenger came off Carnival Dream which makes year-round calls to the port on their Western Caribbean itinerary.
Passengers who call to Mahogany Bay can do a variety of things like check out popular West Bay Beach, Zipline, visit the monkey jungle, or participate in humanitarian aid if they'd like.
Mahogany Bay is approximately four miles from the cruise port of Coxen Hole, Roatan, Honduras
Source: Carnival