When it comes to points of departure, Port Canaveral cruises rank second only to Miami. So it's safe to say that the currently-in-development for Port Canaveral's new terminal ultimately will wind up impacting a huge number of people setting sail out of Florida.
Making Way For Bigger Ships
The planned two-year project will result in a state-of-the-art facility specifically designed to accommodate some of the massive ships currently sailing around the world. In fact, Port Canaveral's new terminal will be able to serve vessels with up to 8,000 passengers. Where will this new facility go? It's expected to replace one of the port's older terminals, which is currently being used for single-day port of call vessels.
The Port's CEO, Captain John Murray, said that it "continues to experience growth in all sectors, and particularly in our cruise business. With 80 percent of our revenue [coming] from cruise operations, it's important that we continuously improve our capabilities to meet the current and future needs some of the world's largest, most sophisticated cruise ships [will demand]." This goes hand-in-hand with plans to widen and deepen the Port's channel.
The Port is expected to invest around $150 million in the new terminal, which is aiming to be completed by 2019.
What About Parking For Port Canaveral Cruises?
Captain Murray knows that a primary concern to many who use the port is parking, and addressed concerns that the construction might reduce the amount of space available for vehicles. "The new cruise terminal plans absolutely demand that whatever parking area may be encumbered during construction will be replaced one-for-one," he  insisted.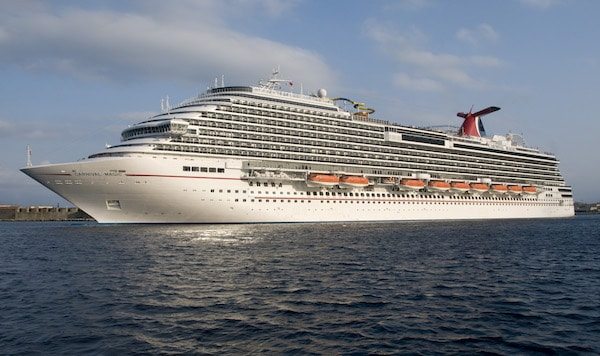 "Down the road," he added, "it may be necessary to reconfigure some current parking spaces and set temporary limits for day parking at Jetty Park to accommodate construction equipment and crews."
Port Canaveral plays host to over 4 million cruisers a year. In fact, it is so popular that on Sunday, September 3 alone, four separate ships (Carnival Magic, Carnival Liberty, Oasis of the Seas and Rhapsody of the Seas) will either set sail from or make a call to the Port.