Port Canaveral was named "Best Cruise Port" in Global Traveler magazine's annual readers' survey and awarded the 2019 Leisure Lifestyle Award.
The Central Florida port currently homeports Disney Cruise Line, Carnival Cruise Line, Royal Caribbean, and Norwegian Cruise Lines ships year-round, as well as a port-of-call stop.
READ MORE: Why You Will Pay More to Sail from Port Canaveral
On May 27, 2019, six cruise ships stopped at the Florida port, embarking and disembarking over 35,100 cruise guests in one day.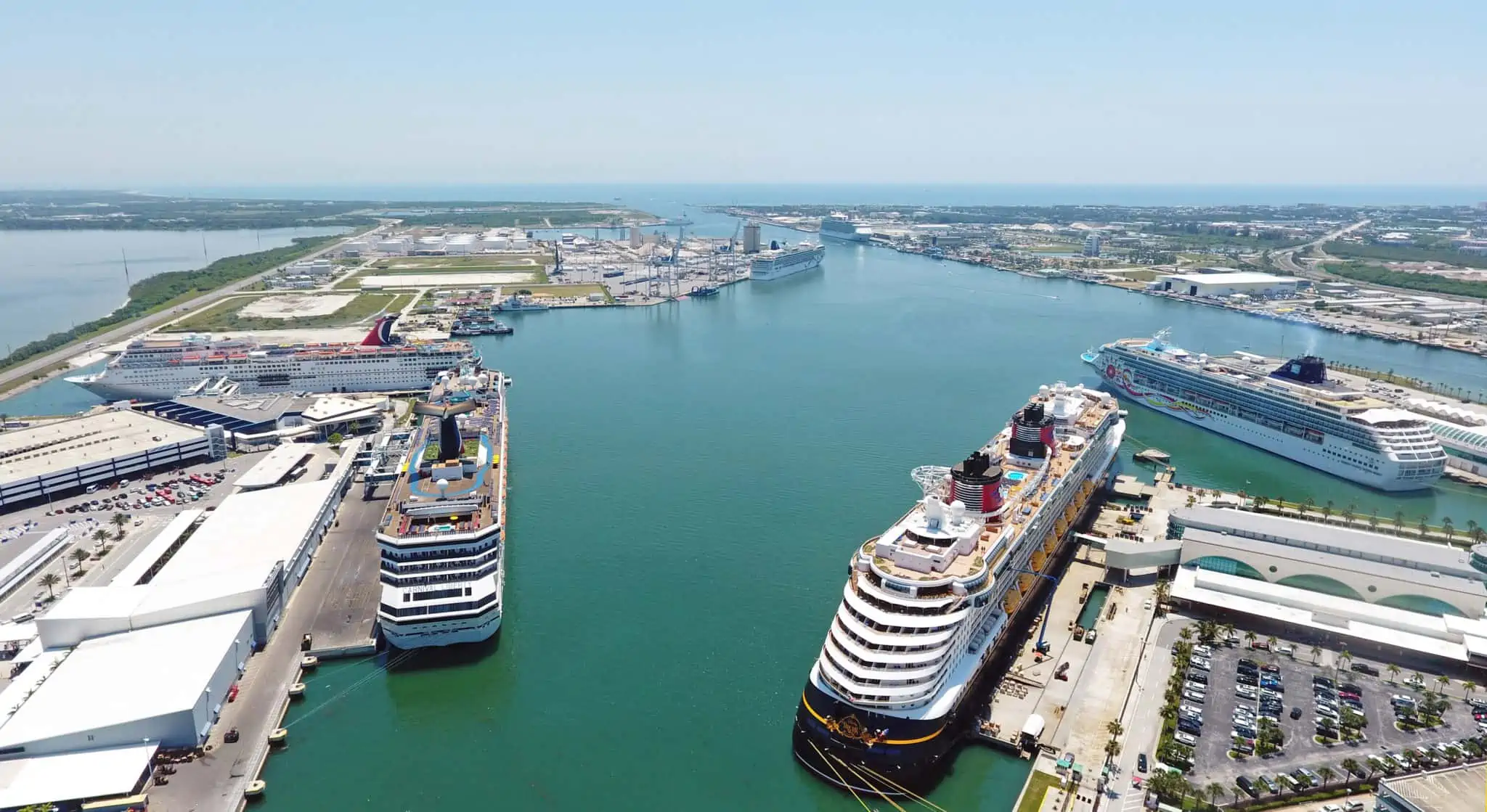 A lot of guests do a pre- or post-cruise stay in Florida since the port is centrally located, oftentimes pairing it with visits to NASA, Disney World or Universal Studios.
In March, Carnival Cruise Line and the Carnival Port Authority celebrated the exciting groundbreaking of their brand-new, "out of this world" Port Canaveral terminal — set to be completed by May 2020 — with a space-themed ceremony.
Earlier this month, Disney Cruise Line signed a 20-year agreement with Port Canaveral, bringing more ships and guests to the Florida port.
Port Canaveral hosts more than 4.5 million revenue cruise passengers through its state-of-the-art terminals and more than 6 million tons of cargo annually.