Carnival Corporation has announced that their extensive redesign and upgrade of terminal 2 at Port Everglades, Fort Lauderdale has been completed. Used exclusively by Princess Cruises, the upgraded facility features a more streamlined departure design, interactive experiences, a movie theater, and more comfortable pre-boarding areas for guests.
The transformation also includes the addition of Carnival Corporation's xIoT (Experiential Internet of Things) network, which is activated by the Ocean Medallion. As a result, those sailing on Medallion class ships will enjoy expedited boarding and a more personal experience as soon as they arrive in the terminal. This includes interacting with their Ocean Tagalong on a huge LED screen that surrounds the Ocean Portal area where guests enter after checking n and clearing security.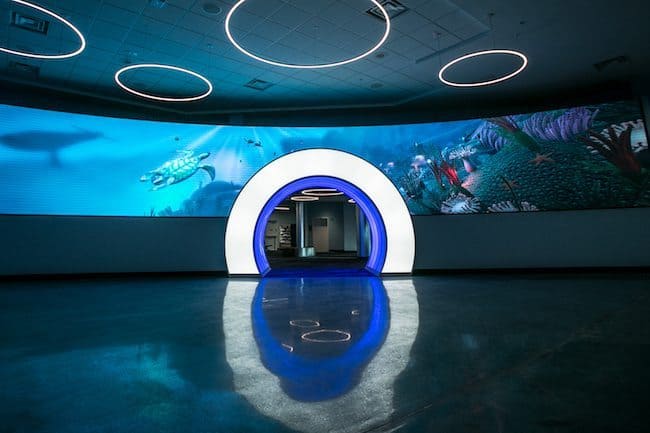 READ MORE: What is an Ocean Tagalong?
For travelers wanting to stay connected prior to boarding their cruise, Terminal 2 now features the new MedallionNet, a connectivity service that delivers the best wifi in the cruise industry. MedallionNet provides guests in the terminal and onboard Medallion class ships with easy-to-access wifi that is incredibly fast, great signal strength from inside the cabins, and impressive consistency. MedallionNet also lets guests enjoy the company's range of mobile games – for example PlayOcean Everywhere which offers four social casino games that can be played anywhere anytime with virtual currency.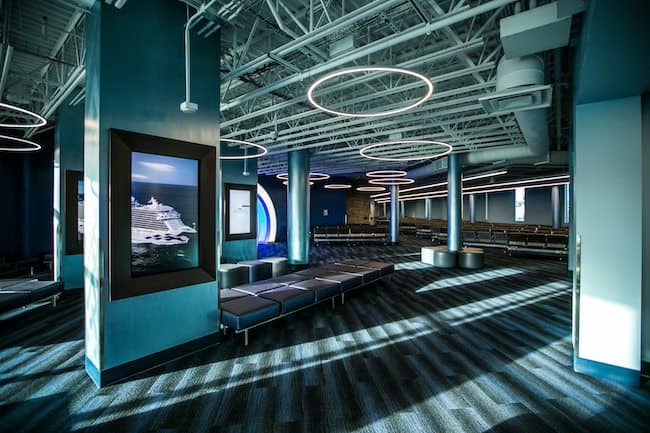 On the first floor of the terminal is the OceanView Theater, a cinema that shows the originally produced Ocean Original travel series that transports viewers to new and exotic places. The terminal's second level offers great views of Fort Lauderdale's Intracoastal Waterway and the ships that are docked for departure.
The 141,000-ton Regal Princess will be the first to depart from the newly redesigned terminal, as she begins a series of preview cruises introducing Ocean Medallion Vacations.
Photos: Carnival Corporation
SaveSave