The timing was terrible. As the pandemic quickly spread across the globe early last year, cruise ships were forced to halt operations, just weeks before the launch of a much-anticipated Alaska cruise season. 
Despite hopes for a restart before the end of the five-month sailing season, COVID-19 had other plans, forcing nearly 1.5 million anticipated 2020 Alaska cruisers — twice the state's population — to postpone the gratification of experiencing what many believe to be the most rewarding cruise destination on the planet.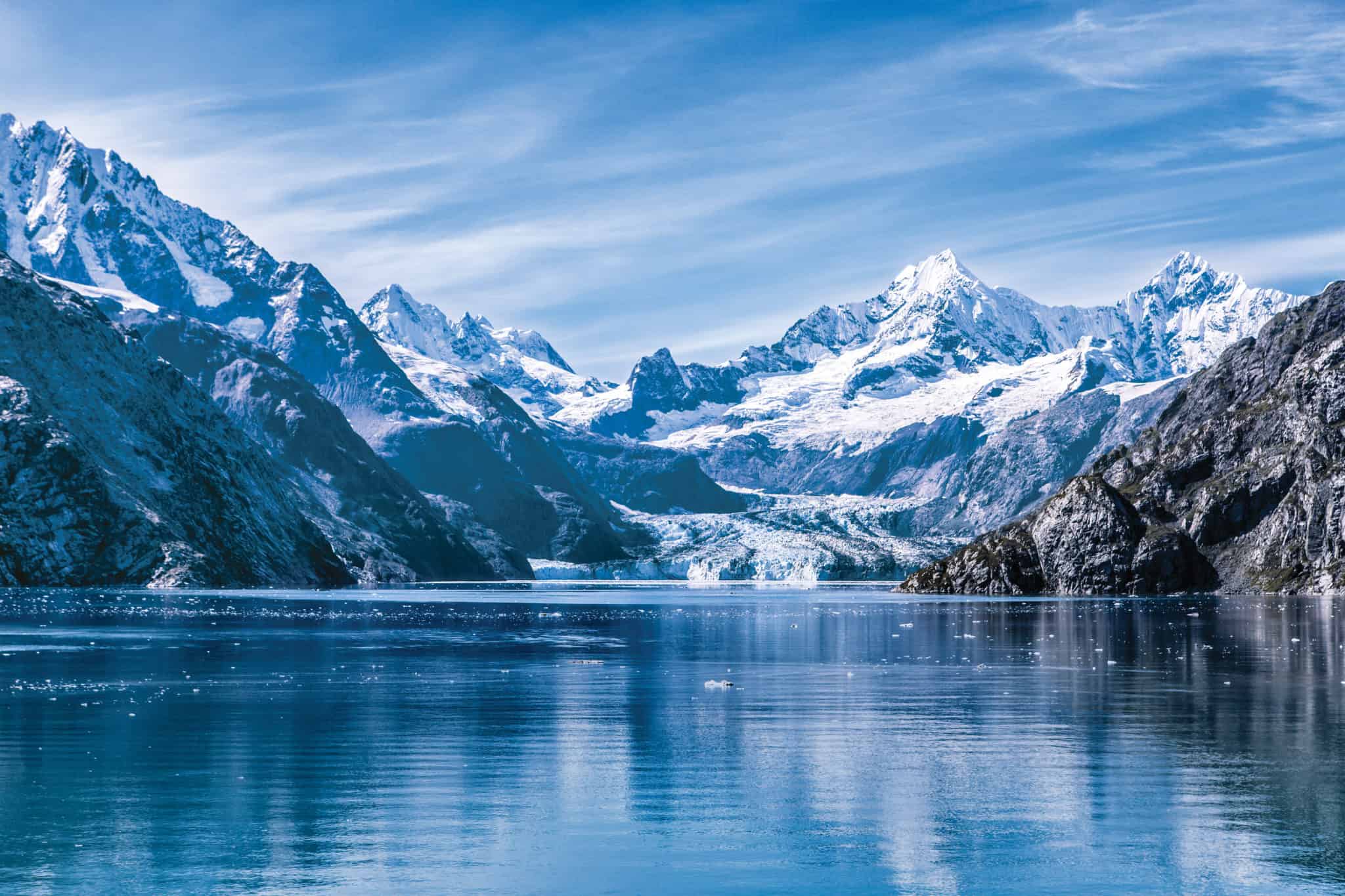 Now, more than 10 months later, a second Alaska cruise season is already delayed, and it's anybody's guess whether a shortened version will be possible, with travel restrictions still in place and cruise lines trying to work through strict restart requirements from the U.S Centers for Disease Control and Prevention. 
Holland America Line is the leader in the Alaska cruise and cruise/tour market, with six ships scheduled to sail along the scenic shorelines of the 49th state this year.
The company has vast experience in Alaska — next year will mark the 75th anniversary of Holland America first bringing travelers to 'The Last Frontier.'
Still Optimistic For A Shortened 2021 Alaska Season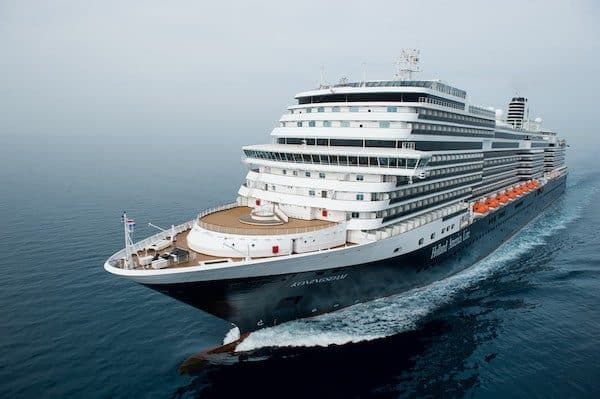 Holland America recently announced a delayed start to 2021 Alaska. Cruises aboard Koningsdam, Nieuw Amsterdam, and Noordam are postponed through mid-May, while Eurodam, Oosterdam, and Zuiderdam voyages are currently postponed through early June.
Bill Fletcher, the cruise line's Senior Director, Destination Marketing, tells Cruise Radio there are "all kinds of reasons for optimism" that a shortened Alaska season will be possible this year.
"We do have hope for the 2021 season. Behind the scenes, we're clearing more hurdles than anyone realizes. We will have implemented and tested all new protocols. We have a clear pathway forward in the areas we can control. And it feels so much better now that we have turned our attention to repositioning, re-staffing, and getting ready to go again."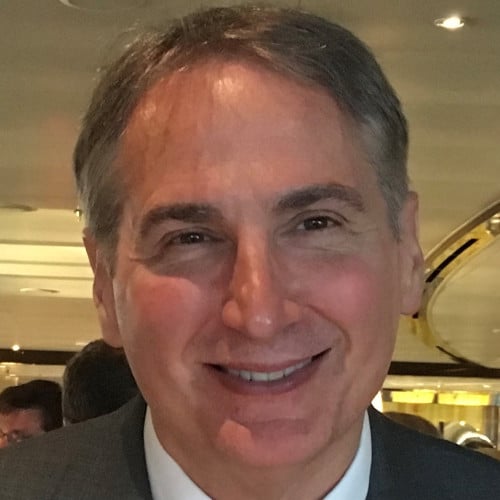 The things Holland America and other cruise lines can't control include progress in solving the global health crisis, the speed of vaccine distribution, and the timing of the relaxation or removal of government-imposed travel restrictions. 
While very little is sure at this point, Fletcher is absolutely positive of one thing — Alaska cruising will return with a vengeance when ships are able to sail again.
"I've never met anyone who regrets visiting Alaska," he says. "Port or starboard you've got an amazing view, watching things like a bear walking on a beach or a whale breaching or just the changing landscape. It's magical."
A U.S. Coast Guard licensed captain with a wilderness guiding background, Fletcher first visited Alaska for a summer job as a wilderness guide. "That was the summer that changed my life," he says. 
Fletcher started his career at Holland America in 1990, spending nearly five years as Regional Manager for SE Alaska & Yukon before taking on other challenges including running a guiding operation, managing adventure travel companies, and acting as president for the tourism subsidiary of an Alaska native corporation.
He rejoined Holland America in 2008 and is now in charge of destination marketing everywhere the cruise line sails. But he still gets his Alaska fix, as the destination is a linchpin of Holland America's success.
READ MORE: Bookings Open For Holland America's 2022 Alaska Cruises
Alaska Experts, With 75 Years Of Land & Sea Experience
Holland America has Alaska covered, both at sea and on land. As well as its fleet of modern, mid-sized ships, the company boasts 3,500 staff on the ground, many of them local Alaskans.
It owns its own motor coaches, the luxury railcar McKinley Explorer (with Princess Cruises), and hotels — including the awe-inspiring 60-acre McKinley Chalet Resort bordering Denali National Park, the crown jewel of Alaska's interior.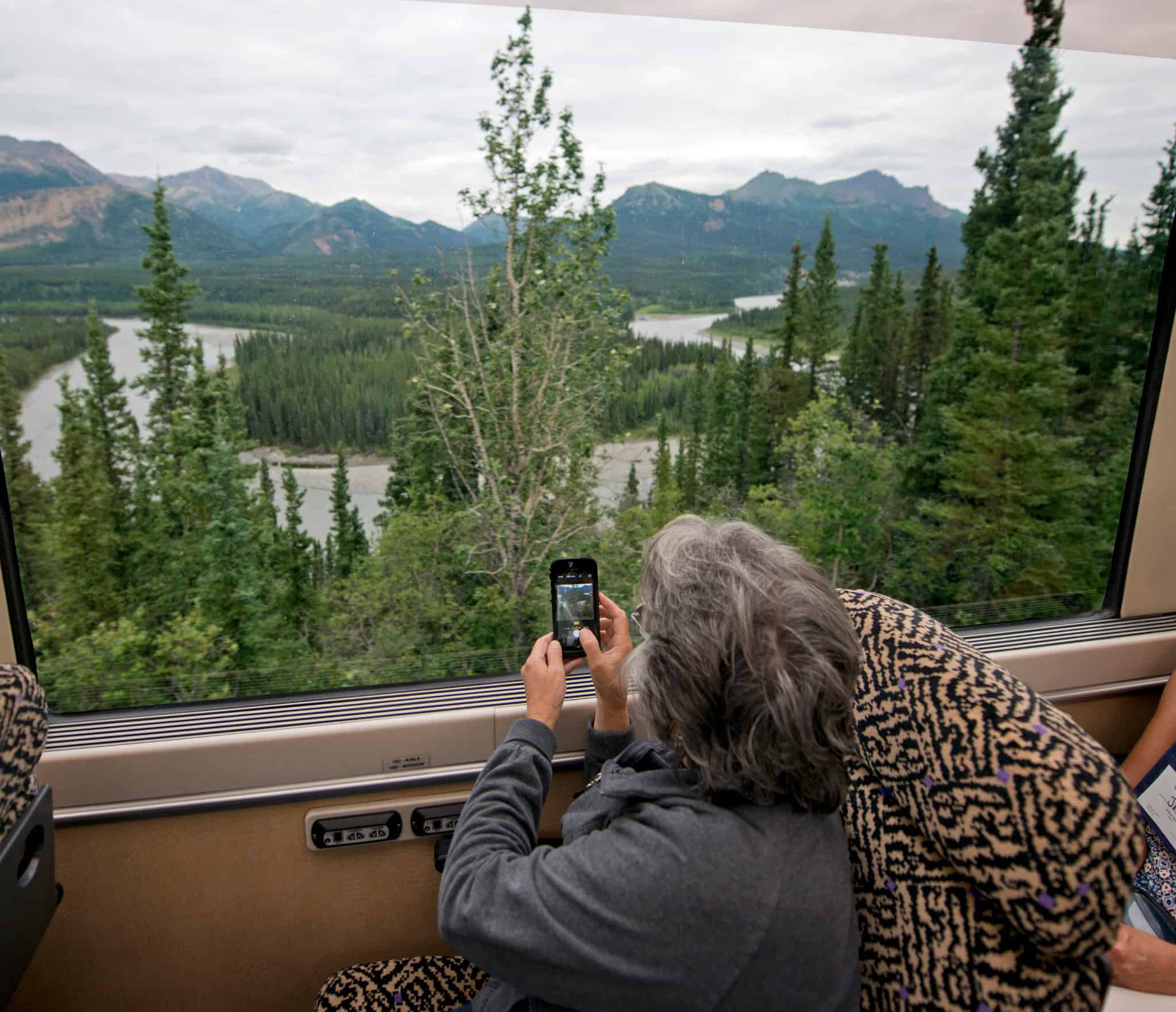 Fletcher says the great glaciers of Alaska are best viewed from the sea, and every Holland America Alaska cruise includes a visit to one or more of the state's iconic glacier destinations: Glacier Bay National Park, Hubbard Glacier, and the Twin Sawyer Glaciers of Tracy Arm.
Because of the fragile environment, it's not easy to get permits to cruise in Glacier Bay, which Fletcher call "the most iconic glacier cruising." Thanks to its long history in the state, Holland America has more permits and can offer more Glacier Bay visits than any other cruise line.
For explorers who want to travel further into the wilds of Alaska and beyond, Holland America offers 15 different Land+Sea Journeys that combine a three-, four-, or seven-night Alaska cruise with an inland exploration to spend up to three nights at Denali National Park.
Every journey includes a train ride into Alaska's interior on Holland America's iconic glass-domed McKinley Explorer train. Holland America is also the only cruise line that extends land tour options all the way to Dawson City, the heart of the Klondike Gold Rush, and the unspoiled reaches of Canada's Yukon Territory. 
Alaska's 'Big 5' Can Be Seen At Denali National Park
Fletcher says the Denali region is the number one reason why travelers should at least consider land and cruise.
As Cruise Radio learned on a trip to McKinley Chalet Resort, the landscape and diversity of wildlife is stunning, especially on the tundra wilderness tour of the park that is included with a two-night stay at the property.
Denali National Park is home to Alaska's 'Big 5' — grizzly bears, moose, caribou, wolves, and Dall sheep. They can be viewed from a safe distance on the tundra tour and while nothing is guaranteed, Cruise Radio saw four of the five during our visit.
Fletcher says he has never seen fewer than three on more than two dozen tours of the park. For this traveler, the trip through Denali was on the level of an African safari — a day of pure joy and wonder.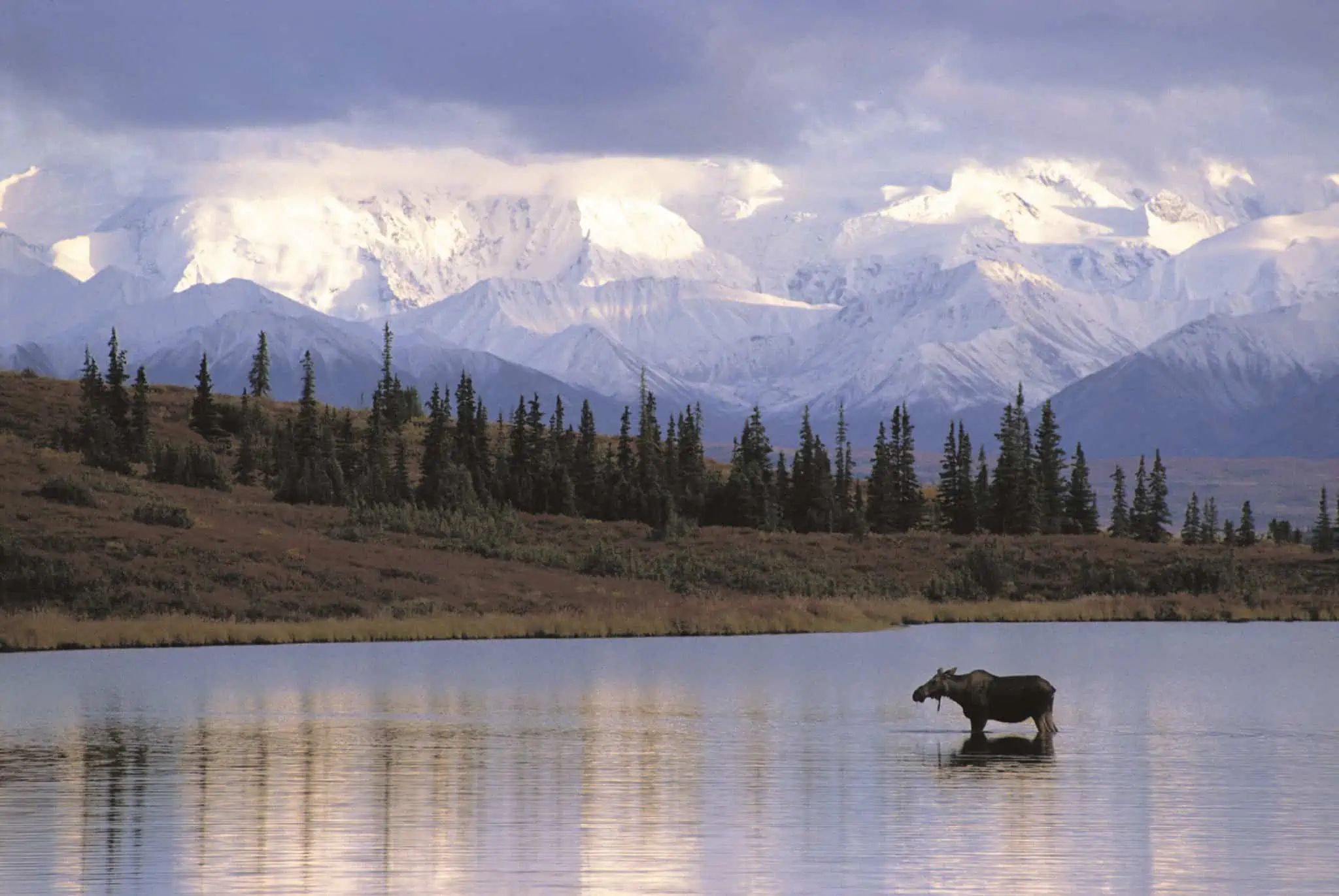 Holland America guests agree. Fletcher says when the line measures satisfaction ratings on all of its offerings around the world, the top three are the Yukon Land+Sea tours, the Denali Land+Sea tours, and Alaska cruising.
Strong Incentives & Upgrades For 2021 & 2022
For those willing to take their chances on the 2021 Alaska season, Holland America is running the 'View + Verandah' sale for bookings made by February 2. Incentives include stateroom upgrades, a Signature Beverage Package, free WiFi, free one-night specialty dining, 50 percent reduced deposits, and more.
If your travel plans are flexible, it might be a good idea to book for this year, even with the knowledge that your trip might be postponed. As one of the world's most popular cruise destinations, Alaska is sure to be at the top of many lists when travel resumes.
"Pent-up demand is really unprecedented and 2022 is going to be quite a year," Fletcher told Cruise Radio. "It will be the first full Alaska season in three years, and the 75th anniversary of Holland America in Alaska. We're so excited about getting back to it and our Alaskan partners are so excited to show off their destination. They're always welcoming, but it's going to be extra special after this long break."
From April through October 2022, guests can embark on Holland America Line's cruises to Alaska aboard Eurodam, Koningsdam, Nieuw Amsterdam, Noordam, Oosterdam, and Zuiderdam. For explorers who want to travel further, 16 different Land+Sea Journeys combine a three-, four- or seven-night Alaska cruise with an inland exploration.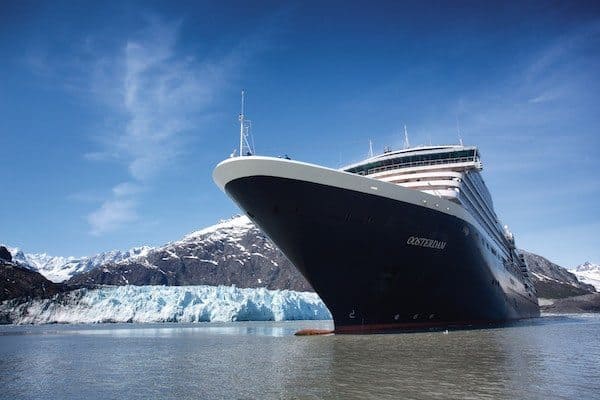 There are some strong incentives for 2022 cruises as well. Bookings made by February 28 qualify for the 'Save Now, Cruise Later, Have It All' sale. Perks include the Signature Beverage Package, prepaid gratuities, Signature Dining Package (with two included specialty restaurant dinners), and 50 percent reduced deposits. Those booking suites also receive a free Internet package.
Alaska Is "A Natural Choice" For The Post-COVID Era
Fletcher says Alaska's wide-open spaces and Holland America's mid-size ships — about half the size of the largest on the market today — "make Alaska a natural choice in the post-COVID era." 
"We're a premium brand with lots of expectations and deliverables. Our ships are filled with art, fine cuisine and the best live music at sea. We deliver a small-ship experience on a larger ship and we pride ourselves in being a destination-focused brand. We deliver guests to places they've dreamed of going, in an atmosphere of refinement and elegance."
READ MORE: Skagway, Alaska Cruise Port Guide