[smart_track_player url="https://traffic.libsyn.com/cruiseradionews/EPI44DEC315.mp3″ title="Princess Reunites Love Boat Cast" artist="Cruise Radio News" social="true" social_twitter="true" social_facebook="true" social_gplus="true" social_email="true" ]A big congratulations goes out to Princess Cruises who is celebrating their 50th anniversary today aboard Pacific Princess in the Port of Los Angeles.  The city of Santa Clarita and Los Angeles County have proclaimed December 3 as "Princess Cruises Day" to honor the cruise line.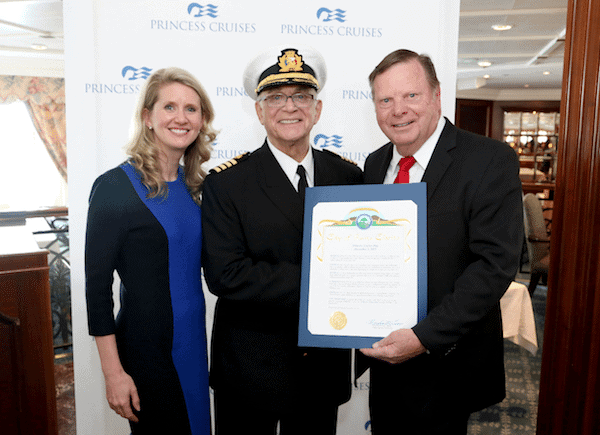 In Princess Cruises style the party was complete with the cast of the Love Boat, including Fred Grandy, Jill Whelan, Gavin MacLeod, and others.  Jack Jones, the singer of the Love Boat theme song was also on hand.
After the celebration the ship will be retracing the original Love Boats voyage to the Mexican Rivera and will throw back with menu items from the past and onboard celebrations.  The pilot episode of the show was shot aboard the 730-passenger Sun Princess, with Pacific and Island Princess becoming the main stars of the show.  Later episodes were filmed aboard many other ships around the world.  It aired from 1977 to 1986 and was one of the longest-running shows on television.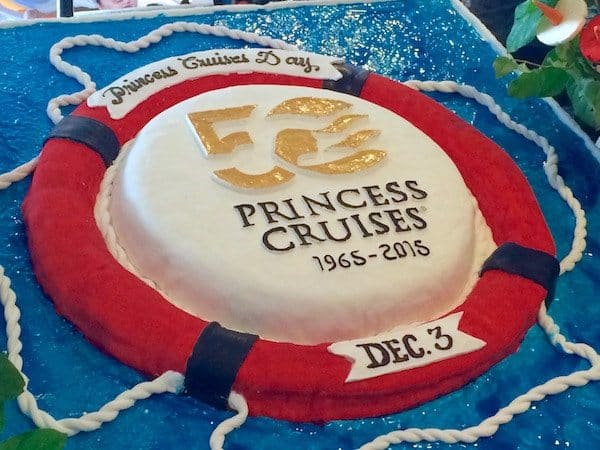 The cruise line's 50th anniversary festivities will continue through April 2016.
Photos courtesy of Jason Coleman and Princess Cruises.