Princess Cruises has announced their 2019 cruises and cruisetours for Europe, which open for sale on December 14, 2017.
The season will feature five ships sailing to 130 destinations from the corners of the Mediterranean to the northernmost tip of Europe. Guests can choose from 85 unique itineraries on 211 cruise departures, visiting 37 countries.
Highlights of the 2019 Europe season include:
New Itineraries and Cruisetours
Greenland & Iceland (with optional Edinburgh Military Tattoo) 18-day voyage on Pacific Princess, roundtrip from London and calling in Greenland, Iceland, and Edinburgh
Search for the Northern Lights 12-day cruise on Sapphire Princess roundtrip from London with an overnight in Alta and a late-night stay in Tromso, to increase the chance of seeing one of nature's greatest wonders
Scandinavia & Russia 11-day voyages from Helsinki, in addition to Copenhagen and Berlin
British Isles 12-day cruises departing from Dublin in addition to London and Paris/Normandy
Grand Mediterranean and Grand Western Mediterranean 11-day voyages on Emerald Princess, combinable for a 22-day Grand Mediterranean Collection voyage
Spanish Passage & Panama Canal 29-day adventure from Barcelona to Los Angeles on Emerald Princess
Ireland, Scottish Highlands, & Wales on 14-day cruises aboard Pacific Princess with maiden calls to Portland (for Stonehenge), Portree (Isle of Skye), and Aberdeen
Northern Europe
Scandinavia & Russia 14-day voyages from London on Sapphire Princess or on Pacific Princess, featuring overnights in St. Petersburg
British Isles 12-day voyages on Ocean Medallion-enabled Crown Princess roundtrip from London, Paris/Normandy, or Dublin
Two opportunities on Pacific Princess and three on Crown Princess to see the Edinburgh Military Tattoo from either Greenock, Rosyth, or South Queensferry
Round-trip London sailings on Pacific Princess visiting places including Greenland, Iceland, Norway, the Shetland Islands, and the Faroe Islands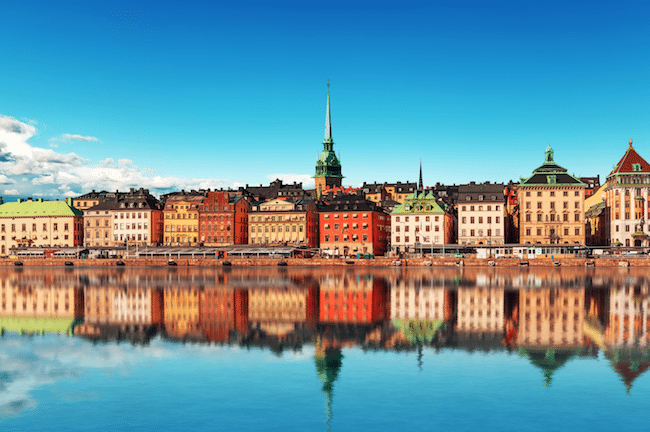 Mediterranean
Emerald Princess offers 58 sailings in the Mediterranean, ranging from 7-22 days and departing from Barcelona, Rome, and Athens
More Ashore late-night stay in Chania (Crete) and Mykonos on every seven-day Mediterranean & Aegean and late-night stay in Barcelona and Genoa on every seven-day Mediterranean aboard Emerald Princess
European Explorer 10-day cruises between Rome and London on Sapphire Princess, combinable with the 27-day Mediterranean & Southeast Asia voyages between Rome and Singapore for an epic 37-day Indian Ocean & Europe Grand Adventure
Princess Cruises Cruisetours
Princess Cruises will be offering four unique cruisetours in Europe for 2019.
New – Highlights of Spain – Offered with the seven-day Mediterranean or 11-day Grand Western Mediterranean voyages from Barcelona, visiting Madrid, Valencia, Toledo, and featuring the sights and tastes of Spain
Ring of Kerry – Offered with the 12-day British Isles cruise, includes a traditional Ceili dinner and highlights the Cliffs of Moher, Killarney, and Cork
Classic Italy – Visit Venice, Florence, and Rome's greatest sights: Venice's St. Mark's Square and Doge's Palace, Rome's Coliseum and Vatican museums, the Duomo and Michelangelo's sculpture of David in Florence. All sights are offered with the seven-day Mediterranean & Aegean cruise or the 11-day Grand Central Mediterranean cruise
Imperial Treasures – Brings guests to Budapest, Vienna, Prague, and Berlin for a memorable introduction to these historic European cities and is offered with the 11-day Scandinavia & Russia cruise
Early Booking Deposit & Captain's Circle Savings
As a new benefit under the Princess Cruises Captain's Circle loyalty program, guests who have reached Elite status will be able to secure their booking a day earlier than the general public, which goes on sale December 14. A reduced deposit of 10 percent is also available for bookings made by August 31, 2018.
Read More: Princess Cruises Announces 'Entertainer of the Year' Finalists
SaveSave