Princess Cruises announces winners of 2011 Alaska region shore excursion awards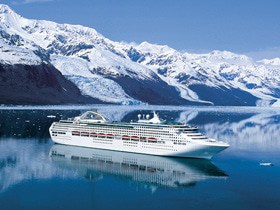 Princess Cruises marks the end of the Alaska season with shipboard awards ceremonies celebrating the year's favorite local tour operators. The line's 12th annual C.R.U.I.S.E. service awards have just been handed out, honoring the best shore excursion experiences and guides in most ports on Alaska itineraries, based largely on passenger feedback throughout the season.
The C.R.U.I.S.E. (Courtesy, Respect, Unfailing in Service Excellence) program is the longest running customer service program in the cruise industry.
The 2011 winners are:
Juneau:
Co-Shore Excursions:
Helicopter Glacier Trek, NorthStar Trekking
Taku Glacier Lodge Flight & Feast, Wings Airways and Taku Lodge
Tracy Arm Fjord & Glacier Explorer, Allen Marine Tours
Co-Tour Guides:
Joe Pawelek, Gold Rush Tours / TEMSCO Helicopters
Stacy La Mascus, Gastineau Guiding Company
Dock Representative:
Nathan Barzee, Allen Marine Tours
Ketchikan:
Co-Shore Excursions:
Back Country Zodiac Expedition, Ketchikan Outdoors
Bering Sea Crab Fishermen's Tour, Commercial Fishing Adventures
Rainforest Canopy & Zipline Expedition, Alaska Canopy Adventures
Co-Tour Guides:
Annie Bauer, Snorkel Alaska
Rob Holston, Lighthouse Excursions
Dock Representative:
Jill Gates, The Great Alaskan Lumberjack Show
Skagway:
Co-Shore Excursions:
Glacier Discovery by Helicopter, TEMSCO Helicopters
Golden Glassblowing Experience at Jewell Gardens, Jewell Gardens
Heli-Hike & Rail Adventure, Packer Expeditions
Co-Tour Guides:
Matt Hall, Alaska Icefield Expeditions / TEMSCO Helicopters
Matt Hayashida, Gold Rush Sled Dogs / Klondike Gold Fields
Dock Representative:
Julie Martin, White Pass & Yukon Route
Vancouver:
Shore Excursion:
City Sights & Capilano Canyon Walk, Rockwood Adventures
Victoria:
Shore Excursion:
City Highlights & High Tea at the Empress Hotel, TMS Gateway Tours
Whittier:
Shore Excursion:
Kayaking in Prince William Sound, Alaska Sea Kayakers
Source: Princess Cruises