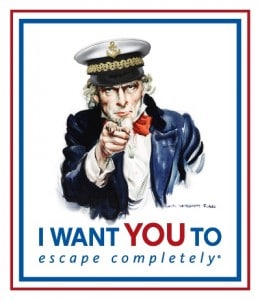 Princess Cruise is giving you a chance to get away from it all with their Campaign to Escape Completely. Now through November 6, you have a chance to take home a West Coast or Caribbean cruise.
The campaign offers two ways to win a free cruise:
Free Cruise Giveaways in Consumer Emails – Consumers who are registered to receive emails from Princess will have a chance to win a free Getaway cruise. Princess will hide a "Golden Ticket" in 10 emails each week of the campaign.
"Ballot Box Trivia Challenge" – In addition, Princess is promoting a sweepstakes for a chance to win a cruise on the new Royal Princess. Play the four different trivia games on princess.com for additional entries. Plus, the first five people who answer all questions correctly will win a gift to use on their next cruise, including a $200 Lotus Spa treatment or Chef's Table experience for two, among others.
More details about "The Campaign to Escape Completely," can be found here: www.princess.com/campaign.
Subscribe to our Cruise News Updates.
Related articles