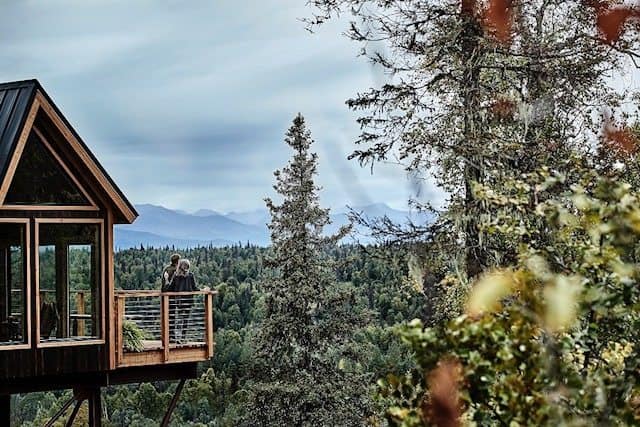 Princess Cruises' new custom wilderness treehouse at Mt. McKinley Princess Wilderness Lodge was revealed on the season finale of Animal Planet's show "Treehouse Masters," giving guests the opportunity to view Denali from a unique perspective.
The treehouse was the first-ever designed and built in Alaska by Pete Nelson, the star of the popular TV series.  The treehouse gives guests the chance to see the south face of Denali, North America's highest peak, from among the trees.  At about 500 square feet, visitors can access it by hiking the short "hill trail loop."  Those traveling on a Princess cruisetour will be able to enjoy the treehouse, along with visits to other Princess-owned lodges and a ride on the Direct-to-the-Wilderness rail service.
Pete Nelson, star of "Treehouse Masters," said "We took the opportunity to connect the treehouse with this beautiful frontier by utilizing materials from areas around the state – reclaimed wood from Ketchikan, wooden benches from Palmer – all of these elements will help to connect visitors to Alaska in a unique way."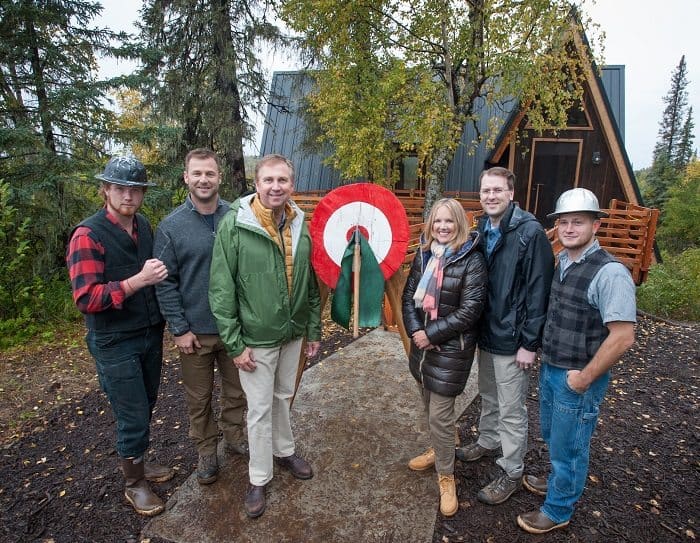 A special ribbon-cutting ceremony was held at Mt. McKinley Princess Wilderness Lodge in Denali State Park.  The event included lumberjack ax throwers and the release of a rehabilitated juvenile bald eagle back into the wild. Dave Salmoni, zoologist and star of Animal Planet's "Pet Nation Renovation" kicked off the ceremony, assisting the lumberjacks by holding the ribbon as it was cut by the throw of an ax.
Since 2015, Princess Cruises has been partnered with Discovery Communications to create memorable vacations for the whole family through the Discovery at Sea program.  Activities include stargazing, Science Channel activities, Discovery and Animal Planet shore excursions, and other fun things.
Photos: Princess Cruises
SaveSave
SaveSave