Guests aboard the February 8, 2016 Royal Princess Valentine's Day cruise will get a special treat in the form of two bestselling romance authors.  Sylvia Day is known for her Crossfire series, which has been optioned for television by Lionsgate.  Meredith Wild is known for her Hacker series.
As part of Princess' recently announced partnership with Amazon's romance book community, Kindle Love Stories, Wild and Day will be the guests of honor aboard the Valentine's Day sailing, which departs Fort Lauderdale for a seven-night eastern Caribbean cruise.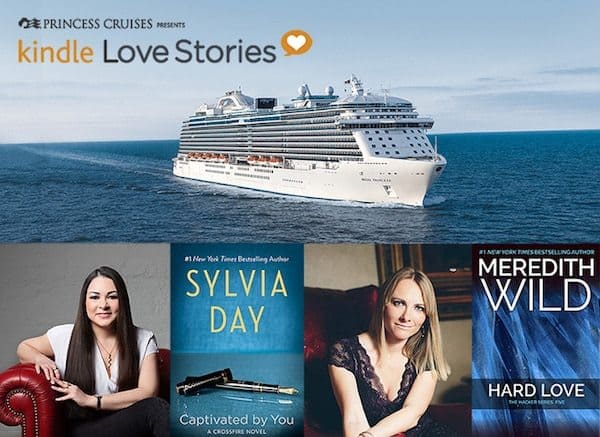 Activities Include
Introduction at the Sailaway Party on deck as the ship departs
Special appearances at the Captain's Circle cocktail party
Interviews with the cruise director airing on stateroom TVs
Q&A in the Princess Theater
Book signings
Princess Book Club discussions
In the near future, Princess is offering one lucky guest the change to win a free cruise for two on this sailing, with a balcony stateroom and a private Chef's Table dining experience with the two authors.
Fares for this cruise start at $649 per person, based on double occupancy.
About
Princess teamed up with Kindle Love Stories to offer guests three free stories to enjoy during their cruises with bestselling romance authors.  Princess guests and Kindle users, including those using the Kindle app on other devices, can download the free stories at amazon.com/allamour.
For more information about this special cruise or Kindle Love Stories, visit kindlelovestories.com.