Overview:
Programs for Babies: Babies aboard a princess cruise don't have any specific programs just for them if they're under 3, but if accompanied by a parent, they are welcome to enjoy the youth center.
Programs for Kids: Kids are divided into two age groups, 3-7 are Pelicans, and 8-12 are Shockwaves. Pelicans have activities such as dance parties, cartoons, pizza parties, theme nights, and art projects. Shockwaves do things such as video games, karaoke, talent shows, craft projects, and sports.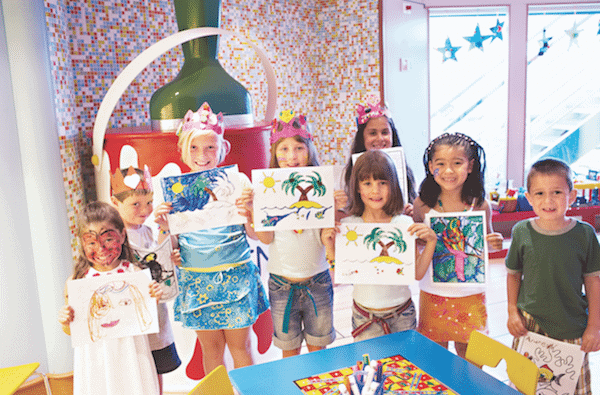 Princess also has a partnership with the California Science Center, where kids can learn about endangered species in the areas they are sailing. They can also do activities such as rollercoaster building, chemistry experiments, and whale watching. On Alaska sailings, the National Park Jr. Ranger Program also allows kids to learn about glaciers and animals native to the region.
Programs for Teens: Teens ages 13-17 have their own exclusive lounges full of fun activities like video games, dance parties, sports tournaments, mocktail competitions, DJ workshops, makeovers, and more.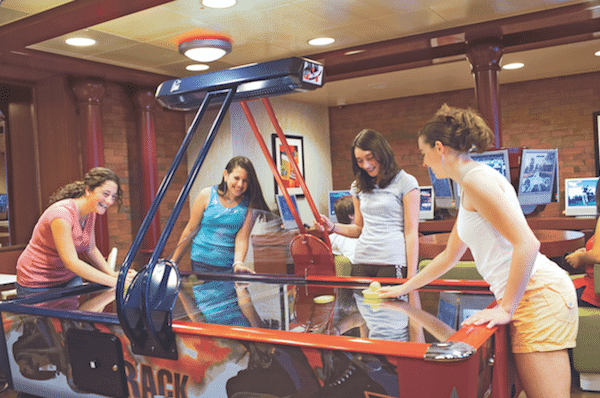 Family Programs: Princess has partnered with Discovery Communications to offer Discovery at Sea, a program that has opportunities for learning and fun for the whole family. This includes things such as star gazing with a stargazing specialist, Shark Week at Sea, and lots of activities based on some of Discovery's most popular TV shows. There are also Discovery kids and teen activities, like crafts, 3D puzzles, and lessons on how to take care of their pets.
They also partnered with award-winning Broadway musical composer Stephen Schwartz to create original musicals just for Princess. These are guaranteed to be hits with the entire family.
Family-Friendly Shipboard Amenities: Onboard activities for the whole family include sports such as volleyball, basketball, golf-putting, shuffleboard, and more. There are also pool activities, movies under the stars outside, and themed parties.
Photos courtesy of Princess Cruises.