Two new Broadway-style shows on Princess Cruises ships are receiving rave reviews from guests – "Born to Dance" which is the latest in the line's partnership with Stephen Schwartz, and "Encore," based on the opera performance "Bravo."
Born to Dance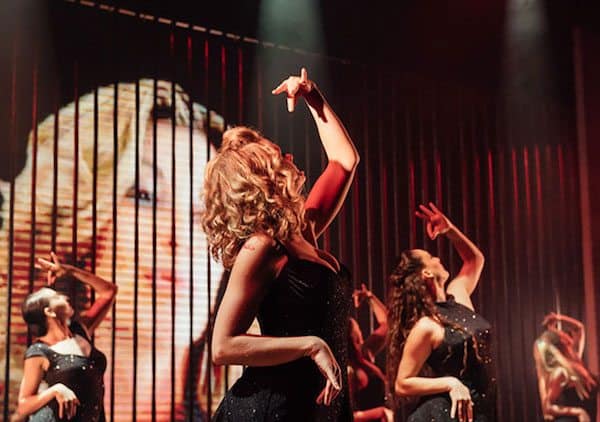 Created with award-winning composer Stephen Schwartz, "Born to Dance" is the second offering in the cruise line's exclusive partnership.  The show celebrates the aspirations, hurdles, and triumphs of professional dancers, as told through tributes to Broadway's greatest choreography in a feel-good tale.
Audiences get a glimpse of what it takes to be a dancer – the highs, lows, and driving need to dance brought to life by some of Broadway's best hits including "West Side Story," "A Chorus Line," "Chicago," and more.  A variety of acclaimed choreographers and dancers virtually join the multimedia production, tracing the journey of the great artists and shows that made musical theater history.
"Born to Dance" was created and directed by Daniel C. Levine from Broadway's "Les Misérables" and "Mamma Mia!" and is now showing aboard Golden, Grand, and Star Princess.  The show will premiere next aboard Regal Princess in October.
Encore
Celebrating Princess' legacy of original entertainment, "Encore" is inspired by the cruise line's top-rated show "Bravo" and accompanied by an impressive onstage orchestra.
The show pays homage to the traditions of pop, opera, and musical theater in a spellbinding experience set among the romantic splendor of a beautiful Montecito garden.  Showcasing new songs performed by a true soprano guest artist and combined with elaborate costumes and stunning sets, the show was conceived by American Idol's Danny Teeson, with musical direction by Academy Awards arranger Nelson Kole.
Coral, Island, and Sea Princess are currently showing "Encore," and Royal Princess will be the next ship to receive the show in December.