The New Bed
Princess Cruises has teamed up with HGTV star Candice Olson and "The Sleep Doctor" Dr. Michael Breus for an out-of-the-ordinary enhancement to their ships.  They've unveiled a new bed that will be rolling out across the fleet through 2018, deemed the "Princess Luxury Bed."
Developed by one of the leading hotel bed manufacturers in the world exclusively for Princess, the new beds were designed for ultimate comfort at sea, which we all know can be a little bit different than on land.  It features a 2″ thick pillow top, a medium firm mattress with individually wrapped coils for less partner disturbance, and 100% cotton linens.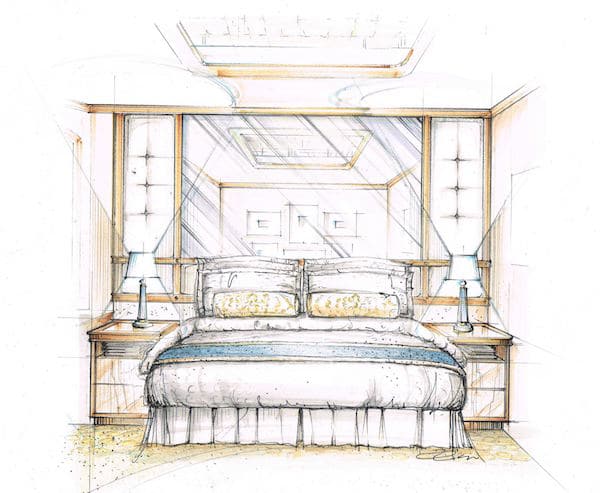 The Princess Luxury Beds also feature full foam casing for better edge support on the mattress, electronically tempered springs to enhance support under compression, and circular-knitted mattress ticking to provide better support, no matter what position you prefer to sleep in.
The cruise line worked closely with Dr. Breus, a clinical psychologist known as "The Sleep Doctor," to ensure that the beds would give guests the ultimate sleeping experience at sea.  He's written two books on the topic of sleep and was the official sleep representative for WebMD.
Princess also enlisted Candice Olson to make sure the beds look as great as they feel as soon as guests walk in the room.  She picked out the various bedding elements, including 100% cotton linens, a hypo-allergenic European-inspired duvet, and King-sized down pillows.
The Sleep Survey
Wakefield Research conducted a sleep survey that found 57% of Americans get less sleep than they need, and 59% often have a hard time sleeping well when away on vacation.  Other survey findings include: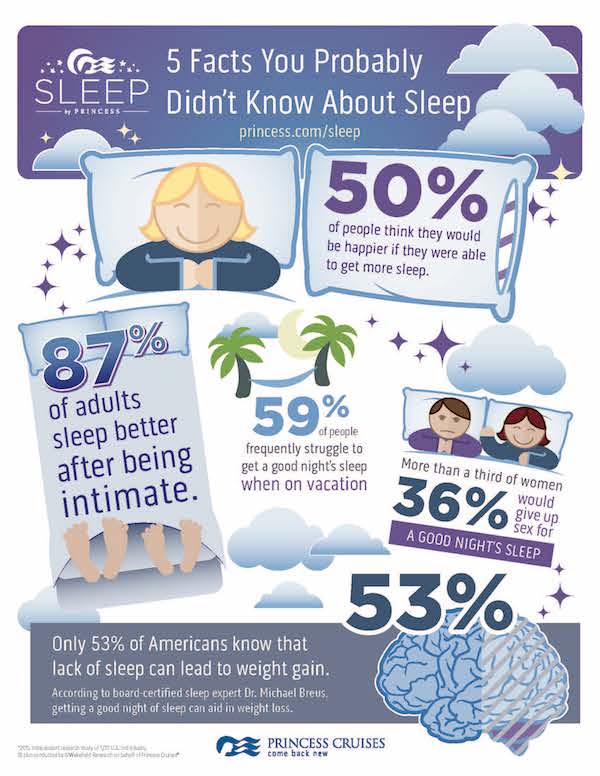 Photos courtesy of Princess Cruises.