Got a little time — not to mention money — to burn in 2020? Why not kick things off in style with a 131-night cruise visiting gorgeous ports aboard a beautiful ship with 700 people sure to become your closest friends over the course of the voyage! That's what passengers fortunate enough to book aboard Regent's Seven Seas Mariner will experience when she sets sail from San Francisco on January 24, 2020.
Where The Ship Will Go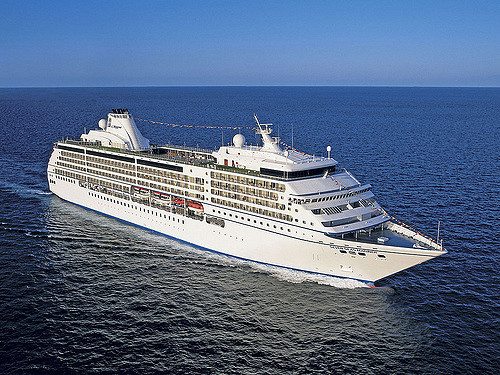 Over the past few years, Regent has become known for these extended world cruises. In 2018 and 2019, the annual trip will take place aboard the Seven Seas Navigator, the line's most intimate ship, carrying only 490 passengers. But president and CEO Jason Montague was clearly pleased to reveal that "the all-suite, all-balcony Seven Seas Mariner takes over in 2020 and offers another unforgettable opportunity to travel the world."
And they do mean the world! The trip will visit 30 countries and six continents for a grand total of 66 port visits. And if you're looking to spend a little time exploring exotic ports, you'll love hearing that the trip will include 13 ports in which they anchor overnight.
About The Ship
Aboard the Mariner, guests can dine in four restaurants, including the famed Prime 7 steakhouse and Signatures, which features classic French cuisine. Want to just hang out in your suite? You can order from the Compass Rose restaurant and enjoy your meal right there in the spacious sitting area! The aptly named Horizon Lounge boasts floor-to-ceiling windows and live entertainment. The ship features 350 suites — each featuring a balcony and, oh, did we mention the complimentary mini-bar? And if you happen to be staying in a penthouse suite, there's a butler just waiting to make your already great life even better.
So how much wil all this cost? Let's just say that for most of us, it falls into the category of "if you have to ask, you can't afford it." Then again, you have until 2020 to save up. But if you do want to know, prices start at $65,000 per guest.
What's the longest cruise you've ever taken? Is a months-long voyage on your bucket list?