The Center for Disease Control says American citizens quarantined on the Diamond Princess cruise ship will be coming home despite the continuing threat of coronavirus.
The Quarantine Will Continue, But In America
In a statement released Saturday afternoon, the CDC outlined the plan to bring the quarantined American citizens home should they want to return.
"There are approximately 400 U.S. citizens onboard the Diamond Princess," reads part of the statement. "Due to the dynamic nature of the outbreak, the U.S. government recommends that U.S. citizens disembark and return to the United States."
The statement explains that "Americans returned by flights charted by the State Department will be subject to a 14-day, federal quarantine and be housed at two existing federal quarantine sites for repatriated travelers."
Those sites are Travis Air Force Base in California, and Joint Base San Antonio-Lackland in Texas.
"Passengers returning from Japan will be housed separately from individuals already in quarantine from previous Wuhan repatriation flights," the statement continues. "All travelers from Japan will be screened before boarding the State Department-chartered aircraft to prevent symptomatic travelers from departing Japan. These planes will be met by a team of U.S. Government personnel deployed there to assess the health of the passengers."
What Will Happen To Those Who Stay Behind?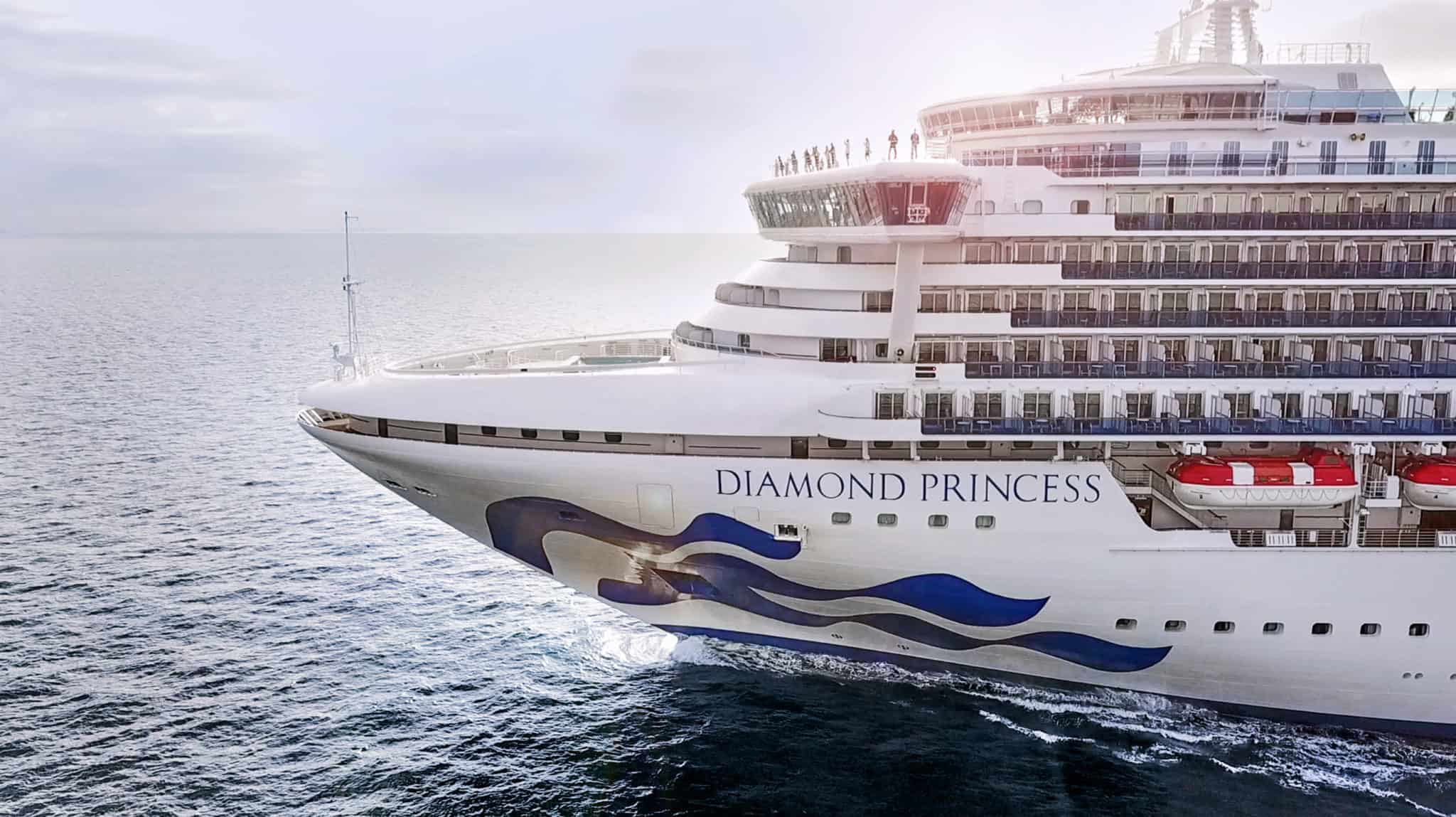 During the transport of the Diamond Princess passengers, every precaution will be taken, including monitoring before takeoff, during the flight and upon their arrival.
The statement insists that with the protocols in place, risks will be minimal.
"This is an evolving situation and every day we learn more about this virus," the statement says. "We continue to believe the risk of exposure to [coronavirus] to the general public is currently low. The U.S. Government is taking these measures to fully assess and care for these repatriated Americans to protect them, their loved ones, and their communities."
While the United States Government is advocating this action, it is a recommendation only.
What happens to those who opt to remain behind?
According to a newly-released video from Princess Cruises president Jan Swartz, the Japanese Health Authority will implement a new round of testing beginning on February 19th.
Those who test negative (and have not been in contact with anyone who tested positive within the past two weeks) will be released to begin their journey home. Those who test positive will, as has been the case thus far, be taken to a medical facility for treatment and evaluation.
Unfortunately for the ship's crew, it seems likely that after the last passenger has been disembarked, they will begin their own mandatory quarantine.
On the plus side, they will continue to be fully compensated during the extended period, and their two-month paid leaves will not begin until after they've been cleared.
Watch Video Update from Princess Cruises
Diamond Princess Update:
President Jan Swartz provided a video update to the guests and team onboard Diamond Princess as the Japanese Ministry of Health begins to share their draft plans for disembarkation. #DiamondPrincess pic.twitter.com/cASOUu4zgs

— Princess Cruises (@PrincessCruises) February 15, 2020