Regularly considered a favorite travel destination, Québec City, Canada is emerging as one of North America's top ports and is consistently breaking records. With infrastructure and port developments underway, the port is poised to be a year-round destination for the world's top cruise lines. Located where the St. Charles and St. Lawrence Rivers meet, Québec is known as the most European city in North America, and is a highlight of Canada/New England cruises.
The total cruise passengers calling in Québec City this year has exceeded projections and reached an all-time high of 201,000, an increase of over 30 percent from 2016. The port welcomed a total of 132 ships from all the major cruise lines, which made 118 port calls and 14 turn arounds. Five maiden calls were made there as well, from Ponant, Norwegian, Silversea, and Viking.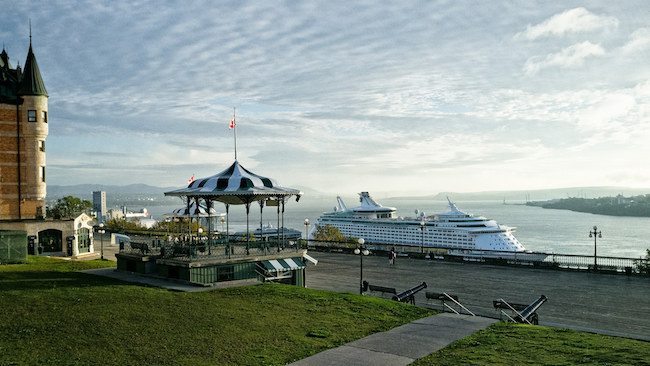 This season, Place des Canotiers, a $39 million signature park at Pier 22 was inaugurated. Other developments include additional berthing options with the agreement to operate the Quai Paquet fountain, which is a short ferry ride away on the opposite side of the St. Lawrence River and boasts spectacular views of the iconic Chateau Frontenac.
2017 has been a banner year for the port, with accolades from Travel + Leisure's World's Best Award, Cruise Critic's Top Cruise Destination in the US & Canada, and Québec was also nominated for Top Cruise Destination of the Year in the Seatrade Cruise Awards. The Port also hosted its first-ever Cruise Month with CLIA, which was a collaboration of the city government, tourism, and port officials.