Cunard's flagship Queen Mary 2 sailed into Brooklyn a few days ago after an extensive refit that cost about $132 million.  The liner has been remastered with new interior designs and experiences, many of which take inspiration from the original Queen Mary, which debuted 80 years ago.
A number of officials and VIPs attended the US Remastering launch, including CEO of Carnival Corporation, Arnold Donald.  He said "It was the dream of our Chairman Micky Arison to build the Queen Mary 2 almost 15 years ago.  He aspired to recreate that luxurious ocean liner experience from the past, and Queen Mary 2 is the glorious result."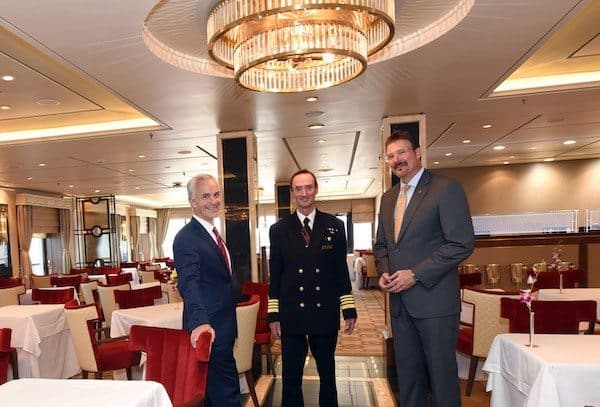 The vessel was updated in Hamburg, at one of the only shipyards in the world large enough to hold Queen Mary 2.  Over 1 million man hours were put into the refurbishment, over the course of 25 days.
READ MORE: Cunard Introduces Finest Wine Cellar at Sea
Updated Features:
redesign of the Queens Grill and Princess Grill suites and restaurants
redesign of Britannia staterooms, as well as 30 additional Britannia Club staterooms, 15 Britannia single rooms, and 5 Britannia interior rooms
redesign of various restaurants and public spaces, including the transformation of the Winter Garden into the Carinthia Lounge, the introduction of new specialty restaurant The Verandah, and the restructuring of the Kings Court buffet
12 additional kennels
a complete repaint of the ship's exterior and major technical and structural enhancements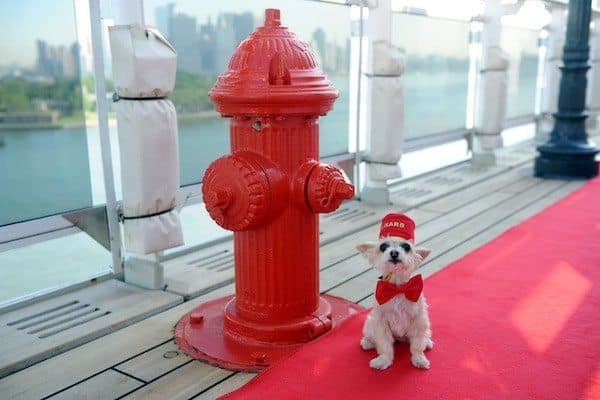 Queen Mary 2 is the only passenger vessel to carry dogs and cats, and this refit expanded their kennel service.  Cunard added 12 kennels for a total of 24, and expanded the kennel area, added an owner's lounge, new pet playground, and a larger outdoor area.  A full-time kennel master takes care of daily pet responsibilities including feeding, walking, and cuddling the pets that are journeying onboard.
The ship set sail for Southampton earlier this week, continuing her regular schedule of transatlantic crossings.
Photos: Cunard