Cunard's iconic ocean liner Queen Victoria has made her return to Southampton, showing off a variety of beautiful new features following a $40 million refurbishment at the Fincantieri shipyard in Italy.
Public Spaces
The aft lido sun deck has been extended to provide guests with more deck space to enjoy everything from sunrises to sunsets.  Windbreakers and more sun loungers and cabanas have been added to accommodate sun seekers, and the shaded area has also been extended for al fresco dining.  Full beverage service is also available all day and evening to enjoy alongside live entertainment.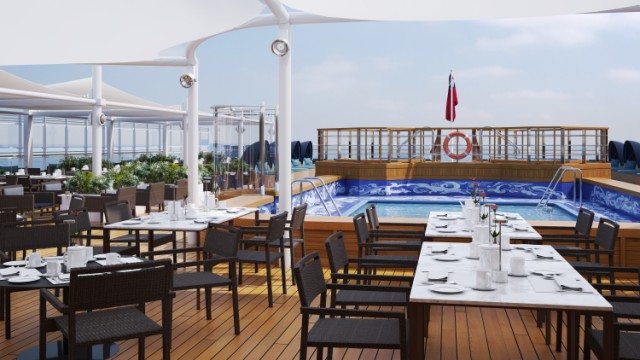 On deck 9, the Winter Garden has received a refined update, with a statement floor and glass canopy to compliment the existing panoramic windows and elegant lounge furniture.
A new concept introduced as part of the refit, the Chart Room is just off the Grand Lobby and there guests can enjoy illycoffee and Godiva chocolate treats by day, and its transformed cocktail lounge atmosphere at night.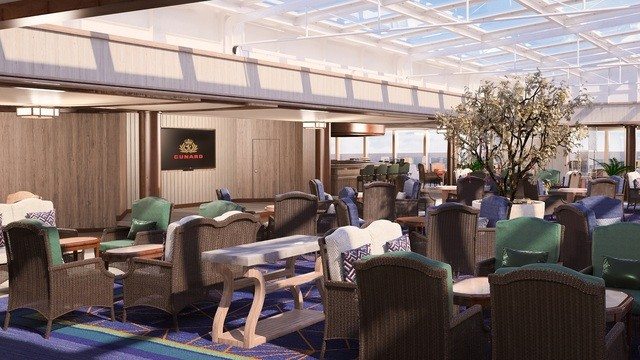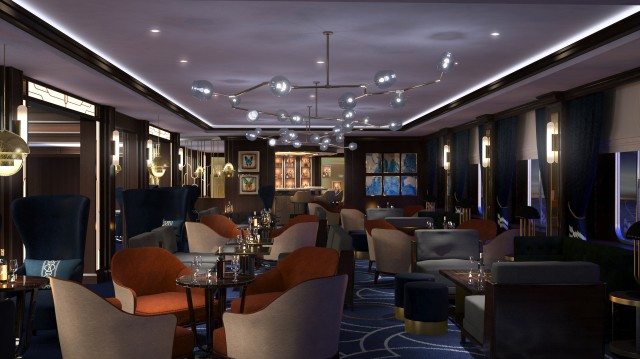 Staterooms
Brittania Club staterooms have all been upgraded with new carpeting, soft furnishings, flat screen TVs, and tea and coffee making capabilities by popular request.  The additional 43 balcony cabins will be further enhanced with premium balconies and a nine pillow concierge menu.  In addition, the new Britannia Club restaurant has gone through a full interior redesign and will allow guests to dine whenever they wish.  Located in the space of the former Chart Room, the new venue resides alongside the main Britannia restaurant on deck 2.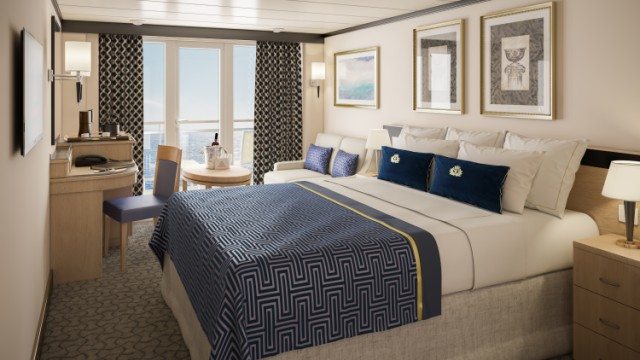 Five of the ship's Penthouse suites have been redesigned to maximize space, and feature floor-to-ceiling windows and doors, private balconies, more storage, and bathrooms with whirlpool baths.  Butlers and concierge are also on hand to take care of guests' every need.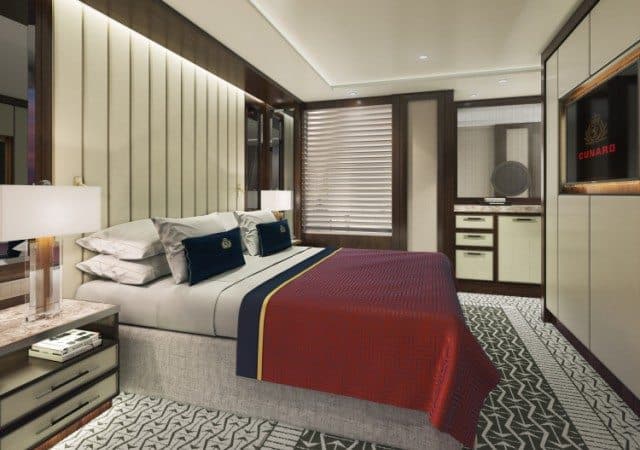 The Aquitania, Berengaria, Mauritania, and Laconia grand suites have been redesigned to maximize space, with similar square footage to those on Queen Elizabeth at around 1,400 square feet.  Refreshed designs include floor-to-ceiling windows and doors, a separate snug room with TV, lounge, master bath with sea views, a second bathroom and walk-in closet, and a dual aspect balcony.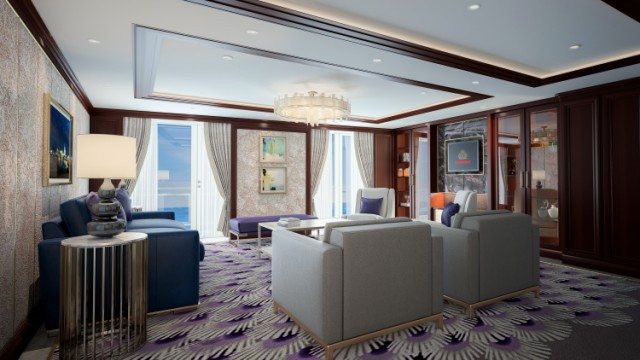 Photos: Cunard