It's no secret that Hurricane Irma has wreaked havoc on the cruise lines. From closed ports to cancelled sailings, every major line has been impacted. But Royal Caribbean, Carnival and Norwegian Cruise Lines have also been doing everything humanly possible to help the various areas hardest hit by the already devastating hurricane season… and those efforts will no doubt continue long after the rising waters have receded.
Hurricane Irma's Impact On Tourism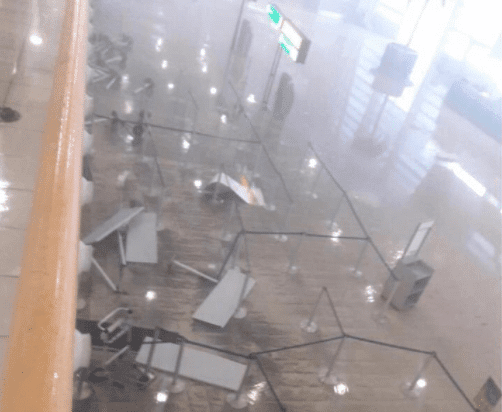 As Reuters reported earlier this week, visitors to the Caribbean spent around $31 billion — that's billion with a b — in 2016, and were expected to spend even more this year. "Any disruption in the tourism industry is a disruption of our livelihood," Caribbean Tourism Organization spokesman Hugh Riley said.
And to call the destruction caused by Hurricane Irma "a disruption" would be putting it mildly. Reports from the various islands detail an almost impossible to comprehend level of damage. Stacey Alvarado, owner of a bar on St. John, told the Washington Post that people there are in a state of shock. "They don't know what to do," she admitted. "The island was wiped out. It's like the walking dead down there." As of Sunday, at least 25 people were known to have been killed in the Caribbean by the deadly storm.
On the island of Barbuda, nearly every building has sustained major damage, with a vast majority of them having been completely destroyed. The storm also left its mark upon Cuba, which has of course experienced a huge growth in cruise-based tourism this year. And both the French and Dutch sides of St. Martin have not only been heavily hit by the storm, but are now seeing so much looting and crime that battalions of extra police and military officers are being brought in.
Time Is Of The Essence
One of the biggest problems some of these locations will face is the lack of infrastructure necessary to make the much-needed repairs. And while infrastructure can be bought, it comes at a high price tag… and that is where the cruise lines (as well as other industries and government organizations) will come into play. Clearly, the cruise lines are aware of just how important it is that the islands of the Caribbean make a speedy recovery from this disaster. After all, one of the major selling points of a cruise — particularly during the rapidly-approaching winter months — is an opportunity to bask in the sun on a beautiful beach.
Already, the cruise lines are taking action to help the impacted areas in their recovery. Only time will tell just how successful those efforts are, and how they ultimately impact tourism this winter.