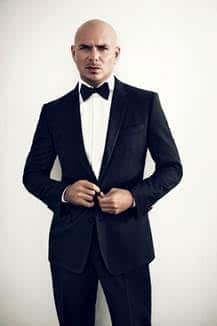 Norwegian Cruise Line announced today that international music sensation Pitbull will serve as GODFATHER for its newest ship, Norwegian Escape.
Perform at Christening
On Monday, November 9, Armando Christian Perez, aka Pitbull, will be the honorary Godfather and headline performer at Norwegian Escape's christening ceremony at PortMiami. Norwegian Escape will be the largest ship to homeport year-round in Miami and features a multitude of innovative dining venues and entertainment offerings.
Background
It is a longstanding tradition in the maritime world to name a Godparent of a new sea-going vessel. This honor, dating back to the 1800s, is bestowed upon an individual who officially names and christens a new ship, and remains in their role for the life of the vessel. Pitbull will serve as the honorary Godfather for Norwegian Escape, becoming one of the naming ceremony's central figures along with Norwegian Cruise Line Holdings Ltd.'s CEO Frank Del Rio and Norwegian President Andy Stuart.
This exciting event will take place while the ship is docked in PortMiami on Monday, November 9, where Pitbull will officially christen the ship during a high-energy pier side ceremony. The selection of Pitbull as the ship's Godfather reinforces Norwegian's non-traditional cruising that focuses on freedom and flexibility for guests.
Source: Norweigan
Featured Photo: wiki